Rate Now
Share Your Experience
Have you seen Dr. Victor Holmes?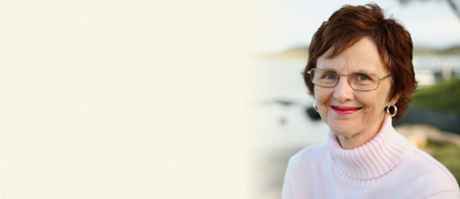 Diabetic Macular Edema
Get the facts about diabetic macular edema, including the different types and the doctors and specialists who treat it.
19 Ratings with 9 Comments
5.0 Rating
August 18th, 2016
Just Excellent
I came in for a check because my left eye vision was very blurry. He scheduled surgery the next week. I heard great reviews from friends so I wasn't expecting an appointment so quick because he has such a busy schedule. Somehow he made time for me. After him checking out my eyes I found out I needed my cataract removed. I didn't think I'd need to worry about that for a few year because my previous doctors said I wouldn't need cataract surgery for at least 10 years. Apparently, I did. After surgery my blurriness was gone and my left eye was as good as new! I couldn't believe the astonishing results Dr. Holmes gave me. I can't thank him enough for what he did for me.
5.0 Rating
May 27th, 2016
1.0 Rating
July 20th, 2015
Although I really like Dr. Holmes as a person, & am sure he's competent with regular vision issues, I saw him 3x in as many years complaining of distance vision, floaters, & activity in the periphery of my vision. Each time I was dismissed & told there was nothing wrong. Turns out I have Retinitis Pigmentosa - I am going blind. I understand this is an uncommon condition, but when I finally had an accurate diagnosis & simply wanted to discuss it with the staff or Dr. to try to help them understand the errors that had been made in my lack of diagnosis (or even guessing there was potentially a serious problem) no one would speak to me. I left 2 messages, then gave up. If anyone had cared enough to get back to me, I would have given him a 3 star rating.
5.0 Rating
May 15th, 2015
1.0 Rating
October 15th, 2013
VERY BAD RESULTS
I am very disapointed with my results. My eyes ache , i see double , blurred vision , things look closer in right eye, farther in left , depth perception is off , I wish I had gone to a better doctor to have my lens replacement . His last remark was " it will get better ". IT HAS NOT !!!! Beware of this doctor. It has been six months and my eyes have gotten worse not better.
5.0 Rating
October 8th, 2010
yes, there may be a wait...
i am one of the reasons that dr. holms's office wait time are higher than average. i was injured at work and called his office when i got home, at around 4pm, after explaining the nature of my injury i was told to come right in. i was seen as soon i got to the office, and was in the o.r. within an hour and a half and back home the next day. on follow up visits the wait was much longer, up to 1 hour. but i recall being told prior to check in of the delay, and asked if i wanted to come back later rather then wait. the reason for the delays more often than not were due to emergency calls that were deemed more needing of the dr. time than my follow up. and that is fine by me, having received a "go to the head of the line" pass from the good doctor i don't question his judgement or his skills. if you are truly in need this is THE doctor to see. our town is so very blessed with this gem.
5.0 Rating
July 24th, 2010
Great doctor!
2.3 Rating
June 24th, 2010
Great Dr. but he doesn't own a clock.
I gave him a 2 star evaluation because he is never on time. Although I feel he is an excellent Doctor. Every time I have been to his office, which are on his surgery days, he doesn't show up until after noon and 1. This is a consistent pattern. The office staff makes appointments from 9 to noon and his patients end up getting angry waiting for him to show up. I would suggest making appointments for 12 so you don't have as long to wait.
5.0 Rating
November 17th, 2008
5.0 Rating
March 15th, 2017
2.0 Rating
August 23rd, 2016
1.0 Rating
May 28th, 2016