Rate Now
Share Your Experience
Have you seen Dr. Victor Kareh?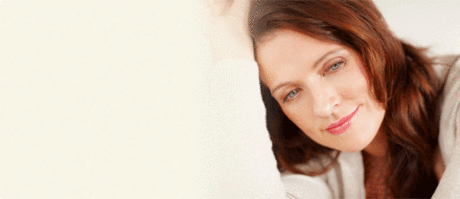 Epilepsy
Get the facts about epilepsy, including the different types, symptoms and causes of the condition.
21 Ratings with 11 Comments
5.0 Rating
August 3rd, 2017
Wonderful Doctor!
Dr. Kareh removed a tumor from my brain on an emergency basis. I should have been scared, but he was so caring and took so much time with me and my family before surgery, that I went into surgery with confidence. Aftercare has been great. His office staff is wonderful. I would highly recommend Dr. Kareh.
5.0 Rating
July 4th, 2014
Great decision
Great experience with Dr. Kareh - in office and in hospital. Dr. Kareh answered my questions thoroughly so I could make an educated decision about my limited options. I chose surgery for my herniated disc in my neck (during surgery a pinched nerve was also discovered. Prior to surgery, Dr. Kareh visited with me to answer any last minute questions, during post op he did the same. I initially was to spend one in the hospital, but due to reactions to meds he kept me in the hospital for 2 nights/3 days. He visited with me all 3 days just to check on my status. After going home, I developed more difficulties in swallowing - I called Dr. Kareh's office and they were quick to prescribe an antibiotic......I will see Dr. Kareh again if I need spine surgery in the future.
1.0 Rating
May 22nd, 2012
Blah
5.0 Rating
May 25th, 2011
Dr. Kareh is TRULY AMAZING!
MY husband was diagnosed with a major brain injury in April. Dr. Kareh saved my husband's life and truly took a personal intrest in the well being of my husband. After the surgery the out come wasn't supposed to be a positive one and the entire staff at Willowbrook Methodist including Dr. Kareh was preparing me for the worst outcome. Dr Kareh was so compassionate and kept saying he was only a vessel and we would have to wait but that he was sorry he couldn't do more. 11 days later, the entire staff and Dr. Kareh were all smiles as my husband beat all the odds. It is because of Dr. Kareh and the ICU staff at Willowbrook that my husband is alive today. (And the amazing power of prayer) Dr. Kareh even went and hunted down the social worker for the hospital for me because he really wanted us to know all the options and wanted a better rehab facility for my husband for the next step. Now an amazing 6 weeks later my husband is HOME and we have a follow up visit with Dr. Kareh today at his OFFICE and my husband will WALK into his office. Dr. Kareh, there are NO words that will ever be enough to thank you for your kindness, your care of my husband and your amazing hands. Thank you isn't enough. God Bless YOU!
5.0 Rating
March 17th, 2011
1.0 Rating
March 7th, 2011
second opinion
was refereed to this Dr. by person he knew personally, as friends. this dr. took me on as a patient for a second opinion blatently disagreed with my dr.'s decision then left me hanging after test results and didn't have a return appt: for three weeks. This to me is unacceptable he knew I was in constant pain and waiting for a diagnosis to proceed. I would not recommend his office. also his staff is rude they hung up on me when I voiced my opinion!!!!!!!! about leaving a patie=nt hanging for this long!!!!!!!!!
1.0 Rating
November 2nd, 2010
Wouldn't recommend
We say Dr. Kareh for my fathers brain tumor. He wanted to do a biopsy even though 2 other Dr's had told him, based upon all testing it was a high grade maligant 4. He was unable to do the intial less invasive biopsy, and had to perform a more invasive one. He advised no risk,no further complications would be incurred (my father had weakness from tumor on right side). However, when second biopsy was done, my father couldn't use his right side. He never regained the use of it. After discharge from the hospital he had to go several rehab facilties that were unable to help him,due to the damage from the surgery and the brain tumor. Before the 2nd biopsy, he was walking and using his right side in the hospital. What makes it worse is this Dr. never followed up with him in the hospital after the initial follow-up from the surgery. It appeared as he had the attitude that he was "done". Since he had done the biopsy and sent the findings to the oncologist. His manner after surgery is very short, abrupt, and displeasing. The hospital staff/volunteers didn't have a lot of good things to say about him. I don't understand how you can't follow-up on a patient you do a brain biopsy on. How do you treat patients like this. Common courtesy\, expertise, and patient care was very lacking. I wouldn't recommend him to anyone.
1.0 Rating
April 16th, 2010
to doctor victor kareh
he does not spend enough time with you!he runs you in and out like a herd of cattle/does not explain things to you/i had lower lumbar surgery was to be back to work in seven day i have been disabled now for two and a half years i cant play with my grandkids or work in my yard .or clean my house right.i am 56 years old and have no life. i put my life in your hands and you should see me now!!hope you have a greatlife and be able to run and play with your kids and grandkids i hope you sleep good at night i cant' it is hard for me to forgive you but i am trying.may god bless you and forgive you have a great life.
5.0 Rating
August 24th, 2009
Great Experience With Dr. Kareh
I had an extremely rare herniated disk in my cervical spine and Dr. Kareh handled it with flying colors. The surgery was short and sweet and the recovery time wasn't bad at all. Initially, I was extremely nervous about operating so close to my spinal chord and brain and the fact that they would be "slitting my throat" to get the operation done, but Dr. Kareh made me very comfortable throughout the process and acknowledged that if he couldn't fix the disk this way, he would find another way. He's very friendly and knowledgable and I would recommend Dr. Kareh to anyone.
5.0 Rating
October 14th, 2008
Come back to Corpus Christi, Please
5.0 Rating
July 25th, 2016
Nearby Doctors

Dr. Victor Kareh is similar to the following 3 Doctors near Cypress, TX.