Rate Now
Share Your Experience
Have you seen Dr. Victor Roberts?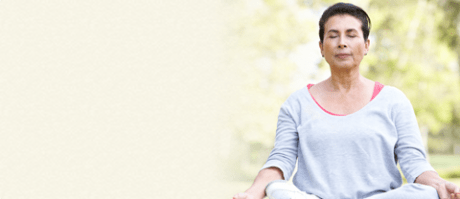 COPD
Get the facts about chronic obstructive pulmonary disease (COPD), including symptoms and complications.
54 Ratings with 28 Comments
5.0 Rating
September 26th, 2017
Superb
1.0 Rating
July 31st, 2017
Highly Dissatisfied
After searching for a Endocrinologist for months, I thought I had finally found one that knew diabetes and thyroid issues, and one that could really help me. Boy was I wrong !!!! Upon my 1st visit he came in, didn't identify himself and starts telling me I am going to die from a heart attack because my cholesterol was high. Almost gave me a anxiety attack - He ordered lab work. On second visit immediately starts trying to sell me on getting a insulin pump, which was the last thing on my mind. Didn't even bother to mention my cholesterol had dropped by half. He then brings in some student that didn't know squat and then a salesman to sell me a insulin pump. He belittled me and finally said, "Well there's nothing else I can do for you"! That was it ! He is a salesman not a doctor ! Not once did he suggest methods of helping me find answers to metabolism and/or diabetic issues. Needless to say I don't go there anymore !!!!!! So if you have serious diabetic and thyroid problems that you need solved, I would save my money and time as you won't find them here !
5.0 Rating
February 26th, 2016
Best doctor
Best doctor, caring and loving patient, professional and accurate diagnose and treatment, He saved me and give my life back. I am so glad to have him as my doctor, I hope all doctors out there like Dr. Roberts. Also I want to thanks his professional and friendly stuff as well! Trust me you will never regret find him to be your doctor!
5.0 Rating
November 6th, 2015
Great Visit
2.0 Rating
June 17th, 2015
History & exam by ARNP & ARNP student. ARNP poorly attempted to relate history to Dr. Dr. Interupted, asked why referring dr sent me, stated he couldn't help me because the medications I take are my problem. Ordered labs because he was "obligated". I won't waste his or his staff's time in the future!
2.0 Rating
February 25th, 2015
Longest Active Patient Discharged!
Let me first start by saying that, up until today, I was Dr. Roberts longest active patient...24+ years! Dr. Roberts is an excellent Endocrinologist. As for some of his new staff (bad attitudes), difficulty in trying to get through to make an appointment, and long waiting-room wait times, I can only give the office a rating of 2 stars at best. I was discharged today because the staff said I had missed or rescheduled 3 appointments in a row. What they failed to see was that they canceled with me because the Dr/NP called off. They scheduled an appointment without my knowledge on a day I had to work, and I had to leave one appointment because I was waiting for over an hour and had other obligations. It's not the first time I had to leave because of long wait times either. I am friends with some of his patients & they have the same complaints. Oh well, time to find a new Endocrinologist.
5.0 Rating
March 6th, 2014
5.0 Rating
July 17th, 2013
Three words describe Dr. Victor L Roberts, Ethical, Caring and Logical. My first visit allowed me to see that we still have some of the best doctors in Florida. He listens and allows you to explain clearly your situation and then he comes up with a strategic plan for you based off his years of experience. He will pull no punches, but will help you understand your situation and will come up with a solution. Very Impressive staff and office. The staff was friendly and fast, big thumbs up.
5.0 Rating
April 29th, 2013
Patient
5.0 Rating
April 4th, 2013
Excellent Doctor
5.0 Rating
January 27th, 2013