Rate Now
Share Your Experience
Have you seen Dr. Victor Vargas?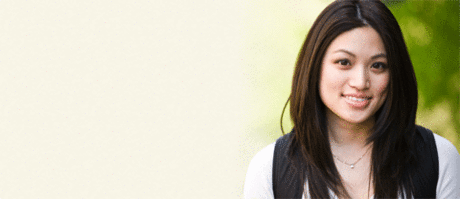 Birth Control
Get the facts about birth control so you can decide which type is right for you.
20 Ratings with 11 Comments
1.0 Rating
February 10th, 2017
Very unhappy
Waited 2 months for 1st appt then he cancelled so waited for another appt. He sent me for 6 weeks of physical therapy then went for mri. When it was time for appt to find out what was wrong with my knee his office called and said he was gone and didn't know if he was coming back. Made me appt with a P A but when I got there they forgot to make me an appt. Would never go there again!! He was not friendly and the staff was not friendly. All of this during severe pain with no help from them.
1.0 Rating
June 9th, 2016
I was told three weeks ago today I was to go in for an MRI. Three calls have been made to the office to see when. So far NO ONE has returned our calls. I feel I have been put on their back burner. I still have my pain and am resorting to start all over by seeing another Doctor. If I would have looked at all his negative reviews before I would not have wasted my time as he has done for me. He made me have hope that he could help me, one way or another in his office and then to totally reject me.
4.0 Rating
September 19th, 2015
5.0 Rating
February 12th, 2015
Great doctor
5.0 Rating
September 14th, 2012
1.0 Rating
August 16th, 2012
Staff unprofessional
They called in my prescription to the wrong pharmacy, then it took a better part of the day for them to get it to the right pharmacy. When picking it up, the details of the prescription were incomplete, so I couldn't receive the prescription. Called his office the next day, pointed out the error, was told I had an attitude, and was hung up on by his staff. There are way too many ortho offices around here to go to, that an individual doesn't have to put up with the lack of professionallism.
1.0 Rating
April 24th, 2012
Unsatisfactory Visit
The office staff was nice enough but Dr. Vargus and his nurse seemed to be in a conflicting mood and continually bantered at each other throughout my appointment. His bedside manner was nonexistant and cold! Took an xray and said to go to pt 3 to 4 times a week for 6 weeks and see him in a month and was gone. No chance to ask questions at all. It was apparant that no one cared one bit about me and my pain. Would not recommend to anyone!
5.0 Rating
October 26th, 2011
1.0 Rating
December 9th, 2010
Dr. Vargas....replace your front office staff
After driving 25 miles for an new patient appointment this morning I was told Dr. Vargas wouldn't see me without a referral! His staff called me a few days ago to remind me of this appt and I asked then if there was anything I needed to bring with me.....NO she said. So I show up 30 minutes ahead of schedule and after completing 6-7 pages of medical history I was told in essence that I wasted my time. Three gals were at the front desk. One was working with another patient and #2 was bragging to #3 about what a great job she did decorating the office Christmas. The phones were not ringing nor were they in use by any of the three office staff. Yet, when I asked #3 if one of them could call my family practice doctor to ask if he had the needed referral this gal said to me "NO...the referral is not our responsibility.....but you can call your doctor....do you need the number?" Millions of good, decent and caring people are out of work and patients in pain have to deal with this moron. UNBELIEVABLE. Since the doctor wouldn't see me without a referral and since there was a total lack of common courtesy to place a much needed call about the missing document, I left the clinic and will not be returning, ever. It is unfortunate that Dr. Vargas gets a no confidence vote from me solely because he is poorly represented on the front end. However if I were in dire need of their help, the last thing I would want to hear is "it's not our responsibility". Dr. Vargas if you are reading this, replace your staff with people who actually care about your patients....new and returning.
1.0 Rating
March 5th, 2010
Cd hearted and uncaring
5.0 Rating
December 9th, 2009
awesome
5.0 Rating
May 30th, 2017
Nearby Doctors

Dr. Victor Vargas is similar to the following 3 Doctors near Little Rock, AR.