Rate Now
Share Your Experience
Have you seen Dr. Victoria Shirley?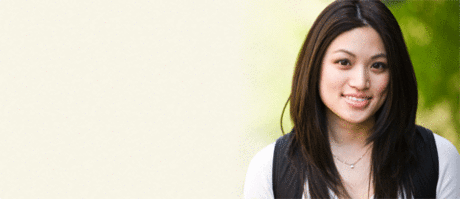 Birth Control
Get the facts about birth control so you can decide which type is right for you.
39 Ratings with 14 Comments
1.0 Rating
June 8th, 2016
DON'T GO
Dr. Shirley performed my hysterectomy and of course I needed a follow up two weeks later. My appt was at 8:50. I watched other women come in AFTER me with later appts and every one of them was seen before I was. I was finally put into a room and I was left there for over an hour. Finally I had enough and left the room only to find EVERYBODY including Dr. Shirley standing around talking and laughing and nobody left in the waiting area. I ended up leaving from what should've been a 10 minute appt at 11:00!! Absolutely ridiculous to have an 8:50 appt turn into an 10:55!!! Didn't waste my time going back for my final follow up from surgery. I'll NEVER go back again.
1.0 Rating
February 25th, 2014
MISERABLE EXPERIENCE
If you enjoy waiting a minimum of 45 minutes for you appointment Dr. Shirley is your doctor. My first visit I arrived 10 minutes early and waited 1 1/2 hours. I was not explained the delay and was still told it would be another 30 minutes. I was rudely addressed by the staff when I expressed my discontent and explained I needed to reschedule because I had twin infants at home that needed to be breastfed. When I went in for my rescheduled appointment it was another 45 minutes before seeing the doctor. When phoning the office to inquire about another matter I was once again rudely spoken to by Joy the referral manager. I will not be returning to this practice. Per their answering message, I hope they "have a blessed day"
1.0 Rating
December 13th, 2013
1st time visit
I went in for a routine pap, but tried to talk with them about how bad I had been feeling. I am a bubbly, people person and I have felt post-partum (best way I can describe it.) While her staff listened, she laughed it off, made some jokes with stories and said I needed to work on diet and exercise. I actually started crying so her staff asked her if they could give me something. Gave me the thing I did not want and never thought to offer a test of my hormones or anything! I'm 33, I juice, and I take 10 different vitamins a day. I'm not an idiot and if I say I'm upset, THEN HOLY CRAP, I AM!
5.0 Rating
November 14th, 2013
LOVE LOVE LOVE DR SHIRLEY!
Wow! All these differect reviews! Dr. Shirley was AWESOME! I saw Dr. Shirley when I was trying to conceive my second child. I had been seeing another doctor prior that was just bad! From the first time I met Dr. Shirley I was put at ease. I told her I wanted to have another child and no one gave us hope. She came, sat down beside me, put her arm around me and said, "I will do everything in my power to help you," We were both crying. She listened, didn't rush me, gave me excellent information. I became pregnant a couple months later. She followed me through every step of the way. They ALWAYS MEASURED MY BELLY! I was induced and from the time I got to the hospital to the very end she never left! I was in labor for 6 hours, she informed me of everything she was doing, my husband helped deliver our son and he cut the cord. My first child's labor was a nightmare(done in Macon by another doctor), took 19 hours of labor, my childs heartrate bottomed out still they wouldn't do a c-section. SO, if I had to choose again, I would ALWAYS CHOOSE DR SHIRLEY!
5.0 Rating
October 18th, 2012
2.3 Rating
February 8th, 2011
Wrong Designation
It is to inform the Dr. Victoria Shirley is a "D.O." and not an "M.D."
5.0 Rating
October 16th, 2010
5.0 Rating
September 6th, 2010
Best OB/GYN I've had
I would totally recommend Dr.Shirley. She was my obstetrician and she was very informative, very helpful, and a very sweet person. She was very easy to talk to about sensitive subjects regarding my pregnancy. During the birth she was excellent. The birth went smoothly and it was very memorable. She used a mirror during birth as well as let me husband pull our son out the rest of the way and cut the cord. I couldn't have asked for a better delivery or pregnancy.
5.0 Rating
August 2nd, 2010
The best Doctor I have visited for OBGYN
Over the years I have sought out D.O. physicians for my family; based on their holistic approach to patients. The whole idea is to spend time with the patient not as a disease, but a person. Dr. Shirley has been that doctor, she follows up, she talks to you until your satisfied with answers to your questions, and is just a terrific person. Her staff is amazing, they are polite, sincere, and down to earth. They always make me feel comfortable, and well cared for.
1.0 Rating
July 2nd, 2010
Really poor health care
You have to wait for at least an hour and when you finally get there, doctor spends not enough time with you. I was with her for 6 months and she NEVER took measurment of my growing belly! Never for 6 months!!! Of course I went to another doctor and he was really impressed with that I told him... I wouldn't recomend this doctor to anyone. Please, do your homework, research and find a really professional doctor.
5.0 Rating
June 29th, 2010
Very caring, funny, and knowledgable.
1.0 Rating
June 26th, 2010
Really unprofessional office and doctor.
This office is really unprofessional. I agree with other reviews, the wait to finally see the doctor is unbelievable, from 40 min to more than an hour!Dr. Shirley made a really critical mistake - having the results of 2 ultra sounds they managed to mess up my due date which led to quad blood test coming back positive. The blood test should be performed between 16 and 18 weeks, they draw my blood on 23rd!!! My husband, all our family and I had to go through emotional rollercoaster. Dr. Shirley told us that the baby might have spina bifida which may cause even his death because such children may not have the scalp and die right after being born. (there were more negative emotions and details present at the office where it was just a screening test!!!)We had to see a high risk specialist. Dr. Shirley knowing that the medical record was not correct still sent it with incorrect due date to a high risk specialist! After high risk doctor found out the due date was incorrect (his nurse had to call Dr. Shirley's office to verify the information that I told him) he simply called the result of the blood test "complete garbage" and sent us home with good news - the baby was healthy. Dr. Shirley not only didn't apologize but knowing that the due date was incorrect sent false information to my new doctor's office as well 2 weeks after I called her office and she agreed - the due date was not correct!!! Of course, I changed the doctor after all this "positive experience". After I called Dr. Shirley's office to canceled my appointment with her and told a nurse I was changing the doctor, they just simply said, "Oh.. ok, good bye." No questions why, what they did wrong, what should they have to work on... no customer service... I was shocked... I wouldn't recommend this doctor to anyone. When I got to my new doctor's office I was on 28th week. I was surprised when during my visit with him he took measurement of my belly! As I found out later that what a doctor was suppose to do from the first visit! Dr. Shirley NEVER did that! No belly measurements! Before you make a choice to go and see Dr. Shirley, please research and ask people around. Don't put yourself and your baby at risk! Take your time to look and find a good doctor even if you will have to drive all the way to Macon! Good luck!!!