Rate Now
Share Your Experience
Have you seen Dr. Vijaya Gorle?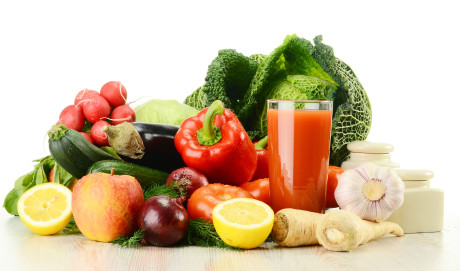 Type 2 Diabetes
Type 2 diabetes is a chronic disease in which your body is unable to maintain a normal blood sugar (glucose) level.
22 Ratings with 12 Comments
5.0 Rating
October 7th, 2014
Good Doctor
5.0 Rating
July 19th, 2013
Caring and kind
1.0 Rating
February 14th, 2013
Scary how bad
1.0 Rating
January 23rd, 2013
Incompetent Doctor
This woman is not a good doctor. She makes you schedule multiple follow=up appointments for no reason. When you see her, she gives you five minutes. At which time she asks almost no follow-up questions. As an educated patient myself, I felt I had to lead her to the proper line of questioning. If I didn't know better, I'd say she's a medical technician and not a physician. Her response to everything - go see a specialist. I have a tickle in my through - go see a specialist. My ear has been throbbing - go see a specialist. She is awufl.
3.7 Rating
October 11th, 2012
Great Doctor
I am shocked to read so many negative comments about Dr. Gorle and her staff.She has been my doctor for several years now and I can guarantee to anyone out there that she is a sweet, caring doctor and the impression that I am getting is that these negative comments are coming from one-timers(people that don't even bother to come back for a second visit).I would not keep coming back to Dr. Gorle if I thought she was a horrible doctor like others are saying in their reviews. The staff is great, they always greet me kindly and after so many years of coming to see this doctor I have seen how rude some patients can be with the girls at the front desk when they are just trying to do their job right. And for the person that said it takes 2 nurses to take a blood pressure reading...you are just ridiculous! It will never take that long even if they have no clue as to what they are doing.Its so sad that only the people with negative comments come in here to do reviews because people feel the need to put others down only when they think they are getting a bad service but think about it people...what if more people like me came in here to put in a good word for Dr. Gorle we'd see less of these negative comments.
1.0 Rating
July 27th, 2012
Stay away!
5.0 Rating
February 8th, 2012
1.0 Rating
February 8th, 2012
Everytime I visit she doesnt spend more then 10-15 mins. She will eventually say we see what needs to be done after the blood work reports come in. But if the reports are good then too i need to go and visit her to hear "everything looks fine", which take 5 minutes. Come on this could be said over the phone too, wasted my co-pay.Staff runs to pick up phone in middle of drawing blood...its seems phone calls are more important then patients in middle of something. Time to change doctor.
2.3 Rating
July 18th, 2011
They took a blood test and never heard from them, so I called to ask for the results and they never send the blood out to the lab. Another time I had a UTI and went in with some other complications from the infection and she didn't even look at the side of my kidney that was hurting she only prescribe the meds with out even looking or taking another urine test!!and so many more to mention :(
3.7 Rating
June 17th, 2011
Good Doctor. Absolutely Horrible Staff!
Dr. Gorle is a sweet, kind doctor, but since her staff was strictly hired for being bilingual (Spanish/English), and never really trained in medicine, it makes for a bad experience. Come prepared with a laptop to watch a movie or show, because you'll be able to watch the whole thing. Yes, the staff WILL gossip about you in front of the other clients when your turn finally comes. Since the staff does not communicate with each other and they're forgetful, you WILL be frustrated at wasting your time & gas going there to sign non-existent paperwork that nobody knows anything about. If you don't mind 2 nurses taking 15 mins to find your blood pressure, then by all means, go to this office.
3.7 Rating
February 2nd, 2011
better