Rate Now
Share Your Experience
Have you seen Dr. Vijayalakshmi Appareddy?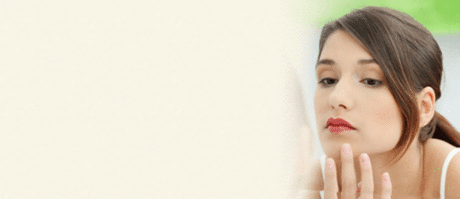 Acne
Get the important facts about acne, including the different types and what causes it.
22 Ratings with 8 Comments
2.0 Rating
June 11th, 2015
Unhappy customer
1.0 Rating
April 14th, 2014
Definitely Doesn't Care About Her Patients
I've been seeing Dr. Appareddy for at LEAST 6 months now. I only go to her because my previous insurance made it impossible to find another provider, and I will be finding a new one ASAP. First of all, I have to agree with everyone else. My appointments are never more than 5 minutes. I've never seen a psychiatrist before, but I imagine this isn't normal. She essentially asks you what is wrong with you, and then gives you meds, which are generally the wrong ones. I've been on so much different crap from her that didn't work before we finally found something. I have severe depression and anxiety, and the mix of the two of them cause me to not be able to sleep. She has put me on like 5 different "old SSRIs" for sleep that left me feeling WORSE than ever before. During my last visit, I told her my anxiety medication wasn't working for me and I wanted to try something else and she said that we were on the last one to try, so I asked her what would happen if it didn't work, and her response was that she wouldn't be able to help me then because she refused to switch me to even close to the actual clinical dosage. I asked her five times to write me a script for 90 days instead of 3 30 day ones, and she said she was going to, but guess what? She didn't and I didn't find out until I got to the pharmacy because I trusted her. I left feeling worse than ever, still having severe panic attacks and angry. If you know what you need to take, go see her. If you have had issues with medications and side effects in the past and aren't sure what you need to be on, don't. It's been horrible for me, and the only reason I'm going back on Tuesday is because I haven't found another doctor yet and need a refill. She doesn't listen, so don't plan on actually telling her your problems, and make sure you know what you're taking because she won't remember, or even look at what she has written down. She asked me last appointment what I was on. REALLY? So unprofessional. I've heard the woman at the front desk be rude to people, but she's never been rude to me personally before.
1.0 Rating
July 12th, 2013
skip
3.7 Rating
April 5th, 2013
Brusque, but effective
Appareddy is brusque and practical. She does not listen well and is neither friendly nor sympathetic. She is not interested in spending more than 5-10 minutes with a patient and rushes through everything. Despite this, she quickly found a treatment that worked for me. I have been in and out of psychiatrists' offices for years, and have had relationships with doctors that were friendlier and better listeners but couldn't find the right meds for me. At this point I don't need therapy or a friend; I need effective medication. So Dr. Appareddy is more than adequate for my needs, and the very short waiting times (usually less than five minutes) is a big draw. I would NOT recommend this doctor to anyone that was new to mental illness or struggling to understand their condition. But for people who have already had a good diagnosis and psychiatric care in the past and just need med management now, Dr. Appareddy is adequate.
2.3 Rating
October 24th, 2011
I understand that a psychiatrist is mainly there to give an initial diagnosis and evaluate your meds, but she could at least pretend to care when asked a question. I'm literally there maybe five minutes, handed a script for my meds, and sent on my way. She makes me feel rushed and has made it clear that she wants nothing to do with hearing about any of my issues. After being diagnosed with a mood disorder I asked her if I should approach a family member about getting treatment as well and she pretty much laughed at me and said "if really wanna go there, then fine." I thought that was pretty useless advice to get from a professional and am now seeking help from a therapist, since this doc is useless for anything but getting your meds (since a therapist isn't qualified to write a script). Plus, the lady at the desk is rude. I don't recommend this doctor if you're needing anything beyond evaluationa and management of your meds.
1.0 Rating
September 21st, 2011
Why I will NEVER recommend this "doctor"
First of all, in order to trust a doctor with your psyche - he/she needs to be caring or at least good at PRETENDING to have even a salt's grain of compassion. Wish she was a better doctor because she sucks at being an actress and is openly hostile when asked questions. I attempt to have better understanding of my situation and as I ask her a question - she talks over me and says I am wasting her time! She told me that she had people in line to speak to her and I am wasting her time by asking her anything! I'm so glad I did not go to her for something so terrible as anger management as she would have pushed me over the edge. Fortunately I was only seeing her for something SO MINOR as depression so you could imagine how I am not at all bothered that she treats me as insignificant (if Dr Appareddy has time to read this - the previous line was SARCASM!!) And if she has time to read this, it is only because she pushed all her suicidal clients into jumping off her building (maybe a few who weren't even suicidal until they met her!)Or maybe I should rave about her after all. After venting on this site about her sheer incompetence - I am feeling better! But that is to be short lived since I have the cruel and inhumane burden of seeing her again in the near future, even though I have asked REPEATEDLY to see someone else. While I have little qualms about the staff - I have an even smaller amount of like or trust of this quack who pretends to be professional - as she is anything but!
2.3 Rating
July 13th, 2010
NO TIME SPENT
5.0 Rating
July 20th, 2017
4.0 Rating
May 20th, 2016
4.0 Rating
March 24th, 2016
5.0 Rating
December 1st, 2015
Nearby Doctors

Dr. Vijayalakshmi Appareddy is similar to the following 3 Doctors near Chattanooga, TN.