Rate Now
Share Your Experience
Have you seen Dr. Vikram Kumar?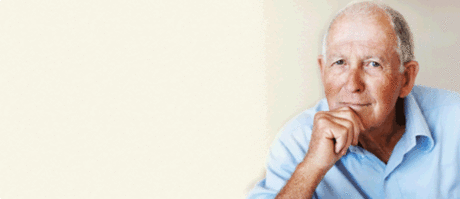 Parkinson's Disease
Get the facts about Parkinson's disease, including symptoms and how the disease progresses over time.
44 Ratings with 14 Comments
5.0 Rating
May 25th, 2016
5.0 Rating
February 26th, 2016
Laminectomy/fusion surgery
Though I could see where some patients might find Dr. Kumar's no nonsense approach offensive, my wife and I appreciated it. Mine was not an emergency situation, and I know that makes a difference. He explained exactly what he could and could not do for me so my expectations were realistic going in. It has been four months since the surgery and things are going according to the plan. Our experience with the staff has been excellent. Other than the minor inconvenience of waiting or rescheduling due to Dr. Kumar being on call and needed for emergency surgery, we have no complaints. Thanks Dr. Kumar and staff.
2.0 Rating
December 4th, 2015
1.0 Rating
August 14th, 2013
Good Doctor, Horrible people skills.
First of all, I am not taking anything away about his medical knowledge. However we are so frustrated with his lack of people skills and the rude staff he surrounds himself with. He performed my Father's spine surgery in an emergency situation. We never really saw him until his first follow up appointment in which the doctor had no idea the recovery process. He had no idea he had been rehab center, even after we told him, he forgot. Him and his staff have given us so much grief over filling supplemental insurance paperwork that now we were dismissed from his office after another doctor in the rehab center signed for him. Apparently he is angry we pursued someone else filling out that paperwork after he denied filling out. When medical bills add up, we will be looking to claim any sort of supplemental income we have paid for in advance, so it should not be a surprise to anyone. He had suggested us paying $2k for an independent medical evaluation. As far as I am concerned independent medical evaluations are performed after treatment is completed. Until last week he had even released my Father from treatment. Originally he seemed so concerned with my Father's healing but apparently his medical ethics go downhill if you do something he doesn't want you to do, and he won't bother finding out what happened either. Long story, we are grateful he performed surgery on my Father, but man would we give anything to not deal with him and his staff post surgery procedure. Doctor's need to realize they don't do anyone favors, they are in the profession, they get paid, it is a job and like so they should be professional at all times. Especially being a profession where your main concern should be someone's overall well being.
1.0 Rating
November 3rd, 2012
horrible surgeon
Unsuccessful spine surgery really messed me up put 3 screws in wrong when he did my spinal surgery fusion when I would see him in the hospital he did not seem to know what was going on with me didn't even know what medications I was on now I suffer from horrible chronic pain I have problems getting up and down horrible chronic pain in my back and legs all do to his inexperience as a surgeon he rufuses to talk to me about his gross negligence my life really sucks its just misery and pain because of what this surgeon did to me and now I hate him with a passion
5.0 Rating
August 7th, 2012
Dr. Kumar is a wondeful doctor.. He is very honest and doesnt sugar coat and that is the reason I choose him as my surgeon... I felt confident in him and his ability to preform my operation. He went over evey thing that could happen before, during and after my operation. He did an amazing job. I highly recommend him to everyone
5.0 Rating
December 1st, 2011
During my recent visits with Dr. Kumar, I was struck by how easy it is to talk to and with him. He not only explained things thoroughly, he did so without condescension which made for a great consult. I left feeling very positive and each visit has only confirmed this opinion. This is a doctor I would see again if I have to seek a neurologist in the future! Would recommend him to anyone. :)
1.0 Rating
October 16th, 2011
DOCTOR PERSONALITY
5.0 Rating
August 11th, 2011
Shawn
5.0 Rating
March 26th, 2011
This doctor saved our life!!!
My husband suffered from Trigeminal Neuralgia - a horrible defect which causes incredibly intense pain in the face. My husband felt an immediate connection and trust in this man, which is huge when you're talking "brain surgery"! Dr. Kumar is wonderful, he knew exactly what needed to be done and scheduled surgery as soon as was possible. The brain surgery was a complete success!!!! Yes, he does tell you the truth, but that is what we wanted, we were tired of all the sugar-coated crap that other doctors fed us. Thank you Dr. Kumar for your excellence and wonderful hands!
1.0 Rating
November 15th, 2010
5.0 Rating
October 1st, 2009
Dr. V.A. Kumar
Dr. Kumar saved my life, and my ability to regain most if not all of my livelihood eventually. I trusted him right away, he was all business... but got enough laughter out of a man with a broken back than you could guess. I recently had to visit the ER post surgery, and had an entire team of doctors marveling at his technique and results. hopefully I wont need the good Dr's skills anymore, but if I do encounter any neurological problems, Im going to hiim first.