Rate Now
Share Your Experience
Have you seen Dr. Vinay Kapoor?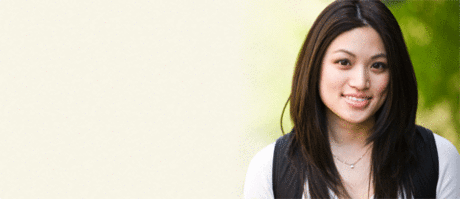 Birth Control
Get the facts about birth control so you can decide which type is right for you.
34 Ratings with 12 Comments
4.0 Rating
November 10th, 2016
Love him but....
I Love Dr. Kapoor, very knowledgeable, experienced, thorough and great bedside manner. The wait time is awful an hour or more and there is a sign up warning you, but what erks me is that they also have a sign saying if you are not prepared to pay your copay or deductible at visit there will be a $10 surcharge. Really Dr Kapoor please get rid of that office policy; people are willing to wait an hour or more to see you!
2.0 Rating
November 3rd, 2015
5.0 Rating
January 8th, 2015
2.3 Rating
June 4th, 2014
5.0 Rating
August 30th, 2013
Simply the BEST
I've been to plenty of doctors, but Dr.K is simply awesome at what he does. He explains the problem, what there is to worry about, and what you shouldnt worry about! He performs a sonogram on the spot, and does not look to rip you for your $ on monitoring you on useless medications that you do NOT need!!!! Bedside manner is perfect. The receptionists are extremely nice and helpful. Awesome office.
5.0 Rating
May 20th, 2013
AWESOM DOCTOR WITH EXCEPTIONAL STAFF
I have been with this doctor for over a decade and he has help me live ( I was doing so bad with my health). I have yet to find another doctor that cares as much about his patient as he. I must admit sometimes there is a wait time 1 hr or more but that because he is absolutely wonderful doctor who doesnt rush his patients who need the extra time. I had a break down in his office and he just spent the time to make sure I was okay and didnt try to just rush me out. which is absolutely amazing. His staff do a great job of being welcoming and accomadating even though they are extremely busy. I read previous comments stating the wait time is long but im sure thats becuase so many people love him and his staff try an acommadate the patients as much as possible , as they've done for me. I would recommed him a thousand times over and over.
5.0 Rating
August 30th, 2012
Good Doctor, but long wait time.
Good, smart Doctor. Needs to see fewer patients or hire another Doctor. The wait is always an hour or more. Bring a book or an ipod with your favorite music. Parking is tough in their small lot. It is a busy area. Leave some extra time to park and walk.
5.0 Rating
August 3rd, 2012
Good Doctor ;
Good Doctor who possesses and ease of conversation with his patient; mild mannered and no rush to get you out; entertains your questions and is caring. Terrible wait time in the office; my longest was nearly 2 hours and I was about to leave, next time was over an hour. I understand squeezing patients into minute intervals; all doctors seem to do it; but all our time is precious; scheduling of his patients needs to be addressed where waiting time is reasonable; I like him as my doctor just hate the time spent waiting; I continue to use him because of his mannerism and so far hitting the nail on the head with results. Very nice person with a caring heart.
5.0 Rating
May 2nd, 2012
AWESOME DOCTOR
1.0 Rating
April 1st, 2012
1.0 Rating
September 21st, 2011
Look for someone else
After waiting for over an hour after my scheduled appointment, he comes rushing into the room, says sorry for your wait without really looking at me and gets items ready to test my blood sugar without glancing over my chart for more then a SECOND and quickly goes to stick my finger, without cleaning his hands, wearing gloves or using a alcohol prep pad prior. When I asked for him to please use my alcohol to clean my finger first his response "what your hands are not clean?" Then when I asked WHY he needed to do this (because in the past visits this had NEVER been done before) he said for my sugar level. My response was YES but WHY. Turns out because of the medication metformin, which is USUALLY used to treat type 2 diabetes, he ASSUMED I was a diabetic. I am on the medication for other purposes and he did NOT need to stick me. Hand he taken the time to look over my chart, talk to me for a second or ask the simple question of what brings me into the office today, he would have KNOWN that. This doctor is EXTREMELY RUDE, NOT CARING, and HARSH. My first impression of him was him telling me I was overweight because "I let myself go after I was married". I have PCOS which affects my hormones, insulin, and makes losing weight very very hard. Try to find another doctor so you don't leave his office feeling worse then when you walk in.
5.0 Rating
July 31st, 2010
great endocrinologist!!!!