Rate Now
Share Your Experience
Have you seen Dr. Vince Rogenes?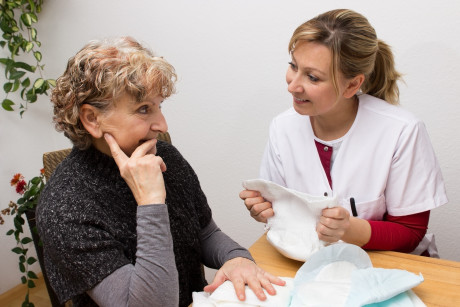 Urinary Incontinence
Learn about the symptoms and causes of urinary incontinence or urge incontinence.
18 Ratings with 11 Comments
1.0 Rating
March 7th, 2017
Worst Doctor Experience of My Life
Dr. Rogenes is quite possibly the worst physician I have ever had the displeasure of being a patient of. He completely lacked empathy, did not explain INVASIVE procedures before they were performed, and was in an obvious rush to get to his next patient, likely to make as much money doing as little as possible. While his nurse was lovely, he himself was in all ways- unqualified to be an MD- and I have many MD's in my family. If you are looking for a doctor who cares about your well-being, will explain procedures to you, make you feel comfortable, and spend the time to actually CORRECTLY diagnose you- do NOT make an appointment with Dr. Rogenes. Choose someone else in the office, or a new office entirely.
1.0 Rating
August 10th, 2015
Bad Experience/Bad Care
Treated my husband for several years for enlarged prostate. He had PSA testing every six months and Dr. R failed to see any indication of his stage 3 prostate cancer. When he did finally perform extensive tests, at my husband's insistence, and told us the shocking diagnosis he was totally cold in his remarks and distant in his responses to the situation. He failed my husband as a doctor we trusted .
5.0 Rating
July 15th, 2014
Excellent Doctor!!
5.0 Rating
February 1st, 2014
Review
My Family Medical Doctor, Dr Culpepper recommend Dr Rogenes to me. My Dr. Culpepper has been rated as one of the best Doctors in the Dallas area by DMagazine. I found that Dr. Rogenes was a very qualified professional in his field. And his staff has been also very professional. I would recommend his services to anyone.
5.0 Rating
June 24th, 2012
Great Doctor
5.0 Rating
May 31st, 2012
Great doctor!
1.0 Rating
April 11th, 2012
WORST PLACE EVER!!!
DO NOT GO!!! If I could give this place a lower score I would. This is the WORST doctor's office I have ever visited. I saw Dr. Vince Rogenes several times. There are several reasons why this place is HORRIBLE: (1) The front desk staff gave me other patients medical records which is a HIPAA violation. (2) They do NOT return phone calls at all. (3) No one ever answers the phone when I call the office and it goes to voicemail. (4) They do NOT call you about your lab results. I had to call them several times just to get mine. (5) I had to call them numerous times just to get my bills and ask why my insurance checks had not been deposited yet. They sat on the desk for over a month. (6) They are NOT very nice. The doctor and his entire staff have no social skills at all and were mean and grumpy towards me and the patients. (7) They wanted to charge me money to fax over my medical file to my new doctor for my surgery... Are you kidding me!!! I would rather drive an hour to another doctor's office than to ever go there again. DO NOT GO THERE!!!
1.0 Rating
March 27th, 2012
Worst physcian I have ever seen.
This physician did not explain anything to me. I needed to see a urologist due to repeated abnormal urinalysis.He walked into the room and said what are you here for?No bedside manner whatsoever. He could not perform a cystoscopy on me since he did not have the equipment in his Frisco office som I had to make a second visit.I have had two cystoscopies prior to this visit and could not believe how quickly he looked into my bladder. I think it was about five seconds. I have a family history of bladder cancer and could not believe how I feel I recieved extremely poor care by this physician. He also billed me once for a lab that was sent to Atlanta and then charged my insurance the same charges for his interpretation.This is fradualant.The pathologist stamped the report from Atlanta and can charge for an interpretation fee however they charged as if they performed the testing themselves.
5.0 Rating
June 6th, 2010
He's great