Rate Now
Share Your Experience
Have you seen Dr. Vincent Apicella?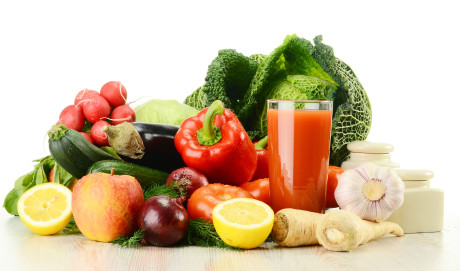 Type 2 Diabetes
Type 2 diabetes is a chronic disease in which your body is unable to maintain a normal blood sugar (glucose) level.
38 Ratings with 14 Comments
5.0 Rating
April 10th, 2017
Fantastic Doctor !Great staff!
1.0 Rating
November 6th, 2015
We selected Dr. Apicella as our PCP, not once has he attended us personally, we are usually attended by his Physician Assistants. I have waited over 45 minutes to be attended. I feel like we are just a number, there is no personal attention in this office. We are definitely looking for another Doctor.
5.0 Rating
September 1st, 2015
4.0 Rating
July 23rd, 2015
4.0 Rating
April 30th, 2015
3.0 Rating
April 23rd, 2015
Questions not addressed in last few visits
2.0 Rating
April 14th, 2015
Sad
Everyone is very friendly, but unfortunately at this drs. office you are just a number and just a dollar sign. It's too bad I really wanted to like them! Was a patient for 5 years and never felt like they really cared about me or my family. In and out……Like a fast food joint
1.0 Rating
December 20th, 2014
Vp operations
2.3 Rating
September 22nd, 2014
Not Happy With this Facility
Pros: The office is nice, they have a radiology office nearby, as well as an urgent care for treatment up until 8:00 p.m. I never saw a doctor, only a PA for a broken ankle. They didn't do the diagnosis. Cons: This office was completely unable to get my referrals correct. I had a broken ankle and had to wait 3 days to get it set properly. Any time I needed a referral, I had to stay on top of them and call every day for days ahead of the appointment, and they still screwed it up. It cost me HOURS of waiting at the orthopedic doctor's office on more than one occasion waiting for them to get their stuff together. Considering this is a primary physician and their main purpose is to provide referrals, you would think they would have the process down, but they don't. If you don't follow up with them, and you show up at a specialist's office, don't be surprised if the specialist won't see you because they never got the referral. Bottom line: I would NOT recommend this office unless you enjoy spending a lot of time on the phone (horrible hold music, BTW) making sure they do their job. I am in the process of finding a new primary doctor.
1.0 Rating
March 10th, 2014
moved on
1.0 Rating
December 3rd, 2013
What is up with these people?
My mother is a patient at this facility. Apparently these people are not on top of things. My mom needs to be placed in assisted living and they have been able to fill out a simple form promply. Her health is on the line here and I have been told they will do the form but they do not. In addition, I have checked on my Mom's prescriptions and this guy writes scripts without checking for drug interactions. I'd beware of this place if I were you. They also like to put you on hold and then hang up on you. NICE!!
5.0 Rating
October 11th, 2012
OK