Rate Now
Share Your Experience
Have you seen Dr. Vincent Buckman?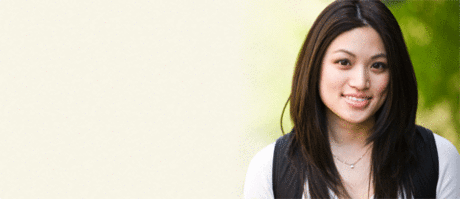 Birth Control
Get the facts about birth control so you can decide which type is right for you.
Quality Rating
Highly Satisfied
38 Ratings with 16 Comments
1.0 Rating
January 21st, 2017
BE very careful
1.0 Rating
January 21st, 2017
BE very careful
5.0 Rating
December 3rd, 2015
Great dr
1.0 Rating
February 19th, 2013
1.0 Rating
February 17th, 2013
GONE?
This doctor packed up left town, no notice to his patients and left no forwarding information. He has all my records, I have specialists i need to see and cannot because I now have to find a new PCP, who will just take over with minimal information I can provide them with. I am going to file a complaint, I thought He was a good Doctor, I had faith in him, guess I was wrong on this. Sad cause I really did like him.(didn't like him and wife fighting with each other all the time though)
5.0 Rating
October 6th, 2012
2.3 Rating
August 7th, 2012
Dr Buckman is my Doctor and an excellent one if I say so myself, however, I really think if he does not take matters into his own hands and GET AN OFFICE MGR he will eventually start to loose his patients. I don't like having to deal with Dr. Pham about appointment, refills, etc,,when Dr Buckman is my Doctor....If things don't change, I will probably find another doctor.
3.7 Rating
June 20th, 2012
Really Crabby receptionist
I dont know what is going on there but Karen is getting really crabby and yelling at people on the phone. You cant talk about 2 things at the same visit which is rather sloppy considering sometimes there are 2 or more symptoms for the thing that is wrong with you. If Karen yells at me again i will have to find another physician
5.0 Rating
April 6th, 2012
My Doctor of choice.
5.0 Rating
April 2nd, 2012
Your practice would be perfect if you would....
Dr.Buckman,I truly feel as if you are in this field because you do care about the quality of others lives and the integrity in which you deliver your care.But!In all honesty your practice would be enriched if you replaced ALL of your staff.The lack of communication and/or the rough time you are given when you call your office for "help" is so stressful it really makes a persons medical sitiuation seem worse and also makes you want to find another doctor.It is your staff that is what will prevent you from really making a total difference in patients lives who really trust you and look to you to help them.If the medical atmosphere is too stressful for those working in it then they should get out as they do more harm than good.I wonder how many times one of your staff have spoken for you without speaking with you regarding one of your patients calling with a issue they need help with.I am hoping you read this.Your rating and word of mouth really hinges on the poor quality of staff that you currently have with you.Loose them ALL.
3.7 Rating
March 22nd, 2012
1.0 Rating
January 28th, 2012
Inexperienced