Rate Now
Share Your Experience
Have you seen Dr. Vincent Yu?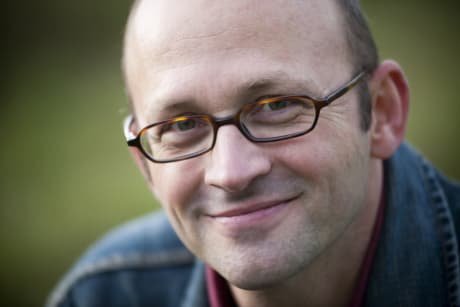 Chronic Dry Eye
Get the facts about chronic dry eye, including the causes, symptoms and doctors who treat this condition.
25 Ratings with 11 Comments
2.3 Rating
December 12th, 2014
Very long wait time, then doctor and staff rushed me through. Staff VERY RUDE, uncaring and unknowledgeable. Couldn't help with my insurance questions. As a previous writer stated, this doc was MUCH better when he wasn't so busy. Seems like it isn't about the patient anymore, but about the almighty green $$$$$$$$.
5.0 Rating
February 27th, 2013
Mr.
Dr. Yu gives me a feeling that he is extremely competent and caring in my appointments with him. His yearly examination of my retinas (looking for onset of macular degeneration, I assume) is so thorough that I feel like I have eyestrain afterwards (this is a good thing!). When I had new lenses 'installed' in both eyes a few years ago due to cataracts, I didn't visually see him in the operating room when I was wheeled in, so I asked the attendant who was close to me where Dr. Yu was, thinking that possibly someone else was going to do the actual operation. Dr. Yu, who was out of my line of sight and covered with sterile clothing, heard me (through the loud noise of ventilating fans and equipment) and came right over to let me see that it was indeed HIM who was there. I am not the kind of person who requires a strong 'bedside' manner from any specialists I see, but I get the strong impression that this man genuinely cares about the well-being of my vision. How can anyone NOT appreciate this quality in a doctor? He is A+ in my book.
5.0 Rating
July 18th, 2012
1.0 Rating
May 17th, 2012
5.0 Rating
June 22nd, 2011
More Comments to come
This was my first visit; there is more to come. Office Staff was friendly and professional. I noticed they were patient with other patients that were in the office. They took the time to do a thorough exam to make sure that my eye was otherwise healthy. Surgery is yet to come. Will comment aftewards. Thus far...thumps up!!!
5.0 Rating
April 6th, 2011
1.0 Rating
December 13th, 2010
office staff
2.3 Rating
July 14th, 2010
staff was very unprofessional, chewing gum, blowing bubbles, loud, total lack of respect for patients. doctor seemed very rushed, behind didn't answer questions. the whole experience was one i could do without
1.0 Rating
May 22nd, 2010
5.0 Rating
May 19th, 2010
Excellent Service!
5.0 Rating
July 6th, 2017