Rate Now
Share Your Experience
Have you seen Dr. Vincent Destasio?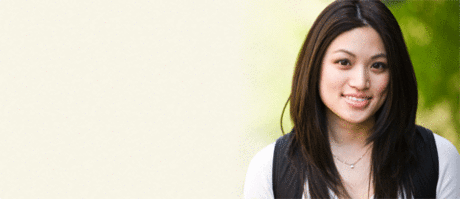 Birth Control
Get the facts about birth control so you can decide which type is right for you.
56 Ratings with 22 Comments
1.0 Rating
June 30th, 2016
Does anyone have the phone number to the lawyer to get our medical records? It was on the voice-mail and now the phone is disconnected. Please post if you do...thanks
1.0 Rating
June 29th, 2016
Very Disappointed!!!!! Disgraceful
I was at Dr. DeStasio's office 2 months ago and he stood there and told me to my face that he was not involved in any of this crap. He also said that he was improving his office to make things better, what a lier!! Now I have to go through his bankruptcy lawyer to get my files that he has had for 12 years. He had better not F this up! What a disgrace, I really liked him.
1.0 Rating
June 24th, 2016
Where is my family doctor for the past ten years. I called the office several times, and the outgoing greeting sad the office is closed. Now I'm calling and the phone is disconnected. I'm guessing he's out of business. I need my prescriptions, for multiple afflictions filled. I can't even contact them to retrieve my medical records. I love my doctor, but this is a disgrace
1.0 Rating
May 25th, 2016
5.0 Rating
May 20th, 2016
A very caring doctor who "knows his stuff"
Dr DeStasio is a skilled, very caring physician who spends all the time needed with each patient which means the waiting room backs up. I have always found him to be worth the wait. He told me at the first appointment with him eleven years ago to bring a book with me to appointments because he gives each patient all the time they need. He's an excellent diagnostician and makes referrals to other specialists when appropriate. I have liked each and every referral Dr DeStasio has made.
1.0 Rating
March 9th, 2016
Maybe I will call you back???????
Thanks again office staff!!! i was told to call to schedule an appointment with DeStasio for my daughter so she could play ball. So I called to do so and Barb kept telling me I will call back. Well, she never did. We called 2 more times to get the same answer. Doc told me that he would see her! maybe he never got the message. I could see that, they are terrible. Now I had to take her to another doctor to get her knee looked at. Softball started 2 weeks ago. Thanks again!!!
1.0 Rating
February 13th, 2016
doctor isgoing to prison
5.0 Rating
December 29th, 2015
2.0 Rating
December 29th, 2015
Staff RARELY, IF EVER, calls back to respond to questions regarding appts, refills, prescriptions or test results. I'm made to feel as if I'm bothering them when I call for inquiries. ALWAYS TOLD THEY'LL TAKE THE MESSAGE AND SOMEONE WILL GET BACK TO ME.
5.0 Rating
October 13th, 2015
Worth it- even if there is a wait. Every office has it's ups and downs.
There are not many Doctors in our area that you can really feel like "you " matter and where he cares about you. Not like a number once it's your turn being seen. It may take a while to get in for an appointment or back into a room but you'll definitely want to go back to see him for yourself and your family.
1.0 Rating
June 16th, 2015