Rate Now
Share Your Experience
Have you seen Dr. Vincent Zizza III?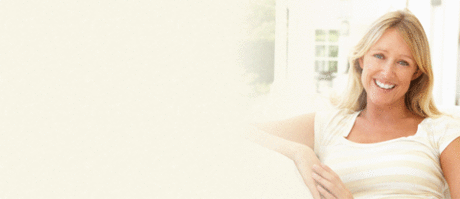 Hysterectomy
Learn about why this procedure is performed, who gets it done, and the different types of surgeries available.
193 Ratings with 43 Comments
1.0 Rating
July 28th, 2017
Run away!
1.0 Rating
April 1st, 2017
Horrible
after goin in with a scope he called my phone on a Sunday night at 8:45 PM saying he is worried about a spot he saw on kidney. He said it was either a tumor or stone. He doesn't another scope puts in stent after procedure. Unbeknownst to me . After procedure he calls my mom in waiting room an says. Are you sitting down ? She was so scared. He than says. It must've been a shadow ! I was back in hospital that same day vomiting and in so much pain ! He needs to resign an or be reported to the max
5.0 Rating
April 28th, 2016
1.0 Rating
December 15th, 2015
The experience I had with Dr zizza was absolutely horrible. He is arrogant, rude and does not know how to treat people. He is by far the worst doctor I have ever met not only did he missed diagnosed my father but his neglect caused my father's death. Do not go see him he will ruin your life and your families.
1.0 Rating
November 10th, 2015
Does not accommodate stretcher bound patients unless transportation company is able to stay for the duration of the appointment
My dad had a massive stroke and had to be transported to the facility via stretcher. This was communicated to the facility however, they were not able to accommodate him because they didn't have a stretcher in the facility and the transportation company was not able to stay. It was very upsetting because my dad was seriously inconvenienced and he did not deserve that. Additionally, the facility seemed to be pressed for cash. There was a balance of $45 for copays from 3 visits because they failed to collect it when he was actually driving himself to his appointments. To be honest we not even sure if there is a balance as there was no bill. They claimed to have sent bills however nothing was ever received. There was no sympathy for the my dad's condition what's no ever. Initially they refused to set up an appointment for him until the balance was paid in full even though we communicated that we were able to pay via check at the time or in person at the time of the appointment. With every phone contact that was made to the Dr. office, they made it a point to bring up the balance of $45 dollars. You would think he owed, $450 or there was an incentive for the receptionist every time they said it. I believe that they did not inform us that the facility didn't have a stretcher to transfer him to, just so we could come in and make the payment. This morning, I called and requested that all his medical records be faxed to another facility. We will not be returning
1.0 Rating
September 4th, 2015
1.0 Rating
July 28th, 2015
Unbelievable
This guy is a joke. His staff used to be great, now the good ones are all gone. Everyone is miserable especially the manager- what a royal you know what. So uncompassionate and rude! He's too busy trying to see as many people as possible in a day instead of taking care of his patients. Get a real doctor!!!!
1.0 Rating
June 13th, 2015
Carpenter
5.0 Rating
March 2nd, 2015
Straightforward and honest. I did not have to chase him down for results like my last urologist!
1.0 Rating
February 14th, 2015
1.0 Rating
October 27th, 2014
UNPROFESSIONAL
5.0 Rating
September 14th, 2014
Excellent firsr time visit