Rate Now
Share Your Experience
Have you seen Dr. Vinna Denison?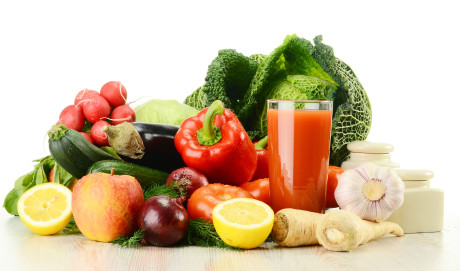 Type 2 Diabetes
Type 2 diabetes is a chronic disease in which your body is unable to maintain a normal blood sugar (glucose) level.
28 Ratings with 20 Comments
5.0 Rating
February 6th, 2017
Great Family Doctor
5.0 Rating
July 7th, 2016
A good choice for a doctor.
Dr. Humphries is almost always on time, give or take 10 minutes, and I can always get an appointment in a timely manner. I have never felt that I was being rushed out of the office or left with questions unanswered. Dr. Humphries and staff have always treated my family and I with kindness and respect.
5.0 Rating
June 6th, 2016
5.0 Rating
February 3rd, 2016
5.0 Rating
December 27th, 2015
Dr. Humphries and her staff have been so very kind and helpful to me. I could not have asked for more.
5.0 Rating
December 4th, 2015
1.0 Rating
November 12th, 2015
I saw Dr. Humphries 3 visits as she is getting usdd to the new obama rules using a computer. She informed me she can only do one thing per visit because thats all my insurance allows. Even a simple question pertaining to something else would have to have another appointment made to get answered. So you make more visits and she makes more money off you. My insurance company laughed when I told them this. Shes scamming the patients and the system. Each visit she brings me in her office and asks me why Im there, shouldn't she know this??? I had a issue to make an appointment for, called and they had to call me back,they never did. I left a voice mail, still waiting 3 days later for them to call me back. Its a good thing theres urgent care while I find a new primary care physician.
1.0 Rating
August 16th, 2012
Not worth going to!!!
All Dr. Humpheries wants to do is run tests. I have a lab bill bigger than my Dr. visit bill! All of my labs are fine, and yet she still continues to get more. By the way, my only healthy problem is type II diabeties, which I'm controlling. She spends 5 minutes with me, and the entire time she is writting in someone elses file. She never knows why I'm there, I have to tell her. It's like she doesn't care. I have now transferred to Bluegrass MD on the Bypass...I recommend you all go there!
1.0 Rating
October 18th, 2011
Worst Dr EVER!!!
I am new to the area and had no idea about any doctors, so I chose Dr Humphries. I was diagnosed with PCOS over a year ago and my husband and I are now trying to conceive. Dr Humphries scheduled me to have an ultrasound done and after it was done I had an appointment with her to discuss the results. She asked me why I was there. and I told her that she scheduled me for an ultrasound. she then asked me what the results were. I was so beyond mad SHE is the doctor and isn't SHE supposed to look at them? My husband is in the Army and will be deploying again so we really want a baby before he leaves. I asked her if she had any advice since PCOS causes infertility and she said she wont even look at my infertility problem until we've been trying for 2 years!! That is ridiculous. I also walked in just needing a refill and they stuck this machine in my ear and said i have a sinus infection. I felt fine!! Dr humphries then prescribed me 4 different medications for my "sinus infection" I felt fine and she didnt even look at my throat or ears! I dont want to take medications that i dont need. The nurse Vicky is horrible!! She is so rude and acts like you're a big inconvenience. They also put down that I had no insurance so i received numerous bills and have asked them to put down my correct insurance many times. I now switched doctors and LOVE him!! I was referred to a specialist for infertility and needed my past ultrasounds from dr humphries office and they said they threw them away!! I am so beyond frustrated with this doctor and staff. I do not recommend this doctor to anyone!!!!!
1.0 Rating
August 8th, 2011
She's worthless
I went with my Mother to the dr to get an idea of her medical conditions. I had questions for Dr Humphrises I intended to ask her about my Mothers medication and the side effects, These were simple questions such as can she be put on a HCT to help get her BP down and get some of the water out of her system. I was not trying to be her dr as dr humphries finally accused me of wanting to be. She became arrogant, rude. and unprofessional as a medical dr. She got a attitude and told me if you want to be your mothers dr then you do it and gave my 75 yr old mothers medical records to her nurse and told my mother to find her a new dr. My mother was crying her eyes out and this incompetent dr left my mother in the room crying. Dr Humphries had told me she had had little sleep in the last 80 hrs since she works at the hospital also. I am wondering how effective and safe is this dr so I have turned her into the the proper medical authorities for incompetence and lake of morals and ethnics . Do not use this dr as your practitioner. She worthless and will spend very little time with you to discuss your problem. I want to see her a-- fry for what she put my 75 yr old mother through. Find you another dr people or you'll regret it
1.0 Rating
August 2nd, 2011
Not a good doctor for anyone!
I went in with 101 fever and sore throat I was never looked at except buy a machine that checks your ears. She didnt look at throat or neck. No examination NOTHING! Then to top it off while I was waiting I was told by nurse that the doctor said to keep your kids quite! I was so very sick and my kids werent crying or anything just playing with toys!!!! Very very rude and she only depends on machines!
1.0 Rating
June 10th, 2011
DO NOT GO HERE!!!
I've been going to Vinna Humphries for a while now and I have decided to no longer go. EVERYTIME she sees me she asks me why I'm there or will say "oh you're here for your allergies?" ( I don't have allergies, at all). I mean it's written down right in front of her...then when I am in there she does not spend time with me at all (5 minute max!) My condition has only gotten worse since seeing her, I don't think she is giving me the right dosage, not sure. I will NEVER go back! DONT WASTE YOUR TIME AND MONEY!