Rate Now
Share Your Experience
Have you seen Dr. Vinu Ganti?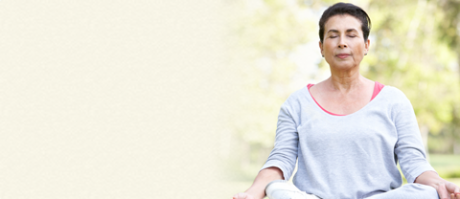 COPD
Get the facts about chronic obstructive pulmonary disease (COPD), including symptoms and complications.
37 Ratings with 17 Comments
3.0 Rating
October 20th, 2016
While he listens attentively, his office staffs (a) fail to update patient medication even after many visits during 2 years, (b) do not return phone calls, (c) do not promptly call the pharmacy for prescription refills, (d) lies to the patient(s) saying she called/faxed the pharmacy with prescription while the pharmacy has no record of any such communication, and (e) making complains to Dr. Ganti does not improve the condition. I am a cardiac patient. Almost 3 weeks ago, my pharmacy contacted Dr. Ganti's office for a refill of my blood pressure medication. A week later they did not have any response! On a further reminder, refill was approved but was denied by the insurance company that required a justification from the doctor. Two days ago, the pharmacy did not have any communication from the doctor's office even though they called the doctor in that morning. I called the doctor's office from the pharmacy. The attendant said "we just got the approval from the insurance company this morning and advised the pharmacy today"! While I was on hold, the pharmacy staff checked their system repeatedly with no result. The attendant at the doctor's office said, "okay I am going to send it right now". I waited for ~20 minutes, no instruction came to the pharmacy from her or the doctor's office! The pharmacy gave me few tablets to continue my daily intake. Since the pharmacy did not receive any communication from the doctor till today at 4:00 PM, I called the doctor's office when the earlier attendant picked up the phone, and said the same story as before! Then she gave the phone to another person named Pam. Pam said "we received the approval from the insurance company this morning", and "I faxed it to the pharmacy at 2-'O-clock today". Immediately afterward the pharmacy denied this claim, and was going to call the doctor's office right away. With a high blood pressure, I am waiting to see the outcome!
1.0 Rating
July 29th, 2016
Improper diagnosis
5.0 Rating
March 8th, 2016
Patient
Excellent primary care physician and excellent staff. I have always been able to get an appointment within a couple of days if not the same day I call. Dr. Ganti always listens to his patients concerns first. He values his patient's opinions because he realizes that you know what has worked in the past and what hasn't. There is nothing more frustrating than a doctor that does not listen to you and prescribes a medication when you tell them it does not work. Dr. Ganti does not do this. He works with his patients until he finds a solution to your problem. If he feels you should see a specialist he knows everyone in town. If you need to refill a medication, it is always done on the same day you call. Need a form filled out? Same day too. Dr. Ganti and his staff are the GREATEST! I would HIGHLY recommend his office to anyone who needs a primary care physician.
3.7 Rating
March 16th, 2014
Needs to be more responsible
I have been a patient for the past six years. I like him because he listens, and initially was responding to calls left with the receptionist. In the clinic, the receptionists are nice and courteous! Recent major problems with him are (a) failure to take prompt action on serious lab test results, (b) difficulties to reach the staff over phone, (b) failure to return calls, (c) not improving even after verbal complains, and (d) angry responses when reached him through emergency lines!
1.0 Rating
December 12th, 2013
Won't answer his phone. Won't return phone calls. Won't call pharmacy.
I have been calling Dr Ganti for 10 days to have my prescription refilled. No one answers the phone and no one returns calls left on his answering machine. The pharmacy says that he has not called them to refill my prescription. I am having serious side effects and am not feeling well. I cannot recommend Dr Ganti due to lack of responsiveness. I have been a patient for five years.
1.0 Rating
September 24th, 2013
DR
VERY RUDE RECEPTIONIST ON THE PHONE- HER NAME IS LINDA. TELLING ME I SHOULD NOT BE ASKING HOW MUCH THEIR SERVICES ARE AND WHAT IT INCLUDES. "IF YOU HAVE THE TESTS YOU SHOULD NOT BE ASKING HOW MUCH THEY ARE" HUH? DR. VINTI, YOU SHOULD NOT HAVE HER ANSWERING YOUR CALLS!
2.3 Rating
June 1st, 2012
needs to slow down
1.0 Rating
September 12th, 2011
poor doctor
2.3 Rating
September 4th, 2011
If your looking for bedside manners this is not the place to go.
Dr. Ganti has helped me tremendously with sample medicine saving me a lot of money. However, that being said, he should have a sign above his name indicating how many served, not unlike McDonalds. He also leaves the Germantown once a week to be ran by a nurse practitioner. The NP is unable to sign off on controlled medicine. Not fun when you need it. I'm not even sure if it is legal for a nurse practitioner to run an office unattened
1.0 Rating
July 19th, 2010
Nearby Doctors

Dr. Vinu Ganti is similar to the following 3 Doctors near Germantown, MD.