Rate Now
Share Your Experience
Have you seen Dr. Violeta Chiong?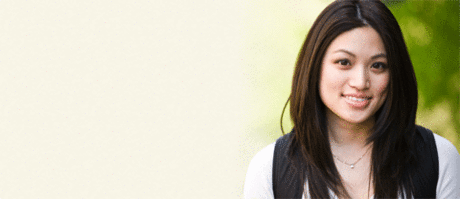 Birth Control
Get the facts about birth control so you can decide which type is right for you.
28 Ratings with 14 Comments
1.0 Rating
June 9th, 2017
Wouldn't use this dr.
5.0 Rating
October 31st, 2016
5.0 Rating
October 14th, 2016
Patient
4.0 Rating
June 13th, 2016
1.0 Rating
November 2nd, 2015
my nightmare
I went here for a UTI diagnosis since I was able to get an appointment right away with the receptionist (who is fantastic). I was sent home with no medication whatsoever since she had to send my sample off for cultures to make sure she was treating the correct bacteria. I was miserable for two days. On the 3rd day I called as soon as the office opened and was told my tests weren't back. I had to beg for a prescription and finally was given one for the most generic UTI antibiotic there is. Switched gynos the next day.
4.0 Rating
October 22nd, 2015
Good doctor, not so good office manager
I went to Dr. Chiong for several years. I found her to be very knowledgeable and thorough. She was always very courteous and respectful. I am switching doctors because of her office manager. She does not follow up with test results (she told me it was my responsibility to call her to ask and at first she told me she didn't have any indication that I had done any tests). She sits in the back of the reception area and, in my experience, doesn't bother to give you any indication that she knows you are there. You can sit in the waiting room for over 15 minutes without being greeted and without knowing when your chart will be put in the queue.
1.0 Rating
May 9th, 2013
Terrible staff and money hungry - does not care about you as a person
3.7 Rating
November 2nd, 2012
1.0 Rating
September 13th, 2011
WORST DR - PATIENT BEWARE
This doctor should not be practicing. Dr. Chiong insisted that my grandmother have a pessary for years. This required monthly doctor visits, which were painful and uncomfortable. The pessary caused my grandmother to have constant urinary tract infections. We finally saw a different doctor who said that the pessary was never necessary and should not have been prescribed.
5.0 Rating
July 12th, 2011
THE BEST- WON'T GO ANYWHERE ELSE
I have been going to Dr. Chiong for over 20 years. I had gone through 3 other doctors before her and even went back to her after having my two kids as she is not an OBY. She is extremely knowledgeable. Returns all my calls and makes sure I am reassured if I am worried. I have never met anyone sweeter, kinder, caring, or more knowledgeable than Dr. Chiong. The other people who left bad reviews were probably rude and expected red carpet treatment. This is in Boca after all. That is where you find a lot of those KINDS of snobby people if you know anything about Boca residents.
1.0 Rating
June 29th, 2011
HORRIBLE
This doctor was the worst gynecologist that I have ever been to. She is so rough during the physical exam, it causes great pain and discomfort. She does not listen to patients concerns or questions. She feels that she is superior and dismisses patients. Completely unacceptable doctor and office. They will make you jump through hoops just to get a copy of your own test results. Please don't subject yourself to this. There are much better doctors out there!
1.0 Rating
August 19th, 2010
I knew when I walked into the office, I was in trouble ( I had been to the office years ago to see the other practicing male doctor and never went back- doctor was rude and staff was awful). I tried to remain positive and thought Dr. Chiong may be different. Office staff was still rude and I was excited by the short wait time until the nurse called me back. The nurse was extremely rude and dismissing. Being that these are gyno offices, I expect staff to be warm and friendly, not cold & rude. She spent less than 5 minutes with me taking my vitals (not even telling me what they were) and telling me to change into that wonderful paper robe that opens in the front and leaves. Well I heard the doctor talking with a colleague in the next room and she finally came in 15 minutes later. I was freezing with this tiny paper robe for 15 minutes! Anyways, Dr. Chiong was very rough and not very thorough. (I bled after the exam - which never happens). She made a rude comment about my tattoos on my thighs - so if you have tattoos or body piercings especially - DON'T GO HERE! You will be judged and made to feel awful. She treated me like a piece of meat in a deli and then said everything was fine. I inquired about having a mammogram early because breast cancer runs in my family and she said it was not needed and I was fine and left the room. If you would like to be respected as a paying patient & as a woman, I WOULD NEVER go here. Two thumbs down from me - I will be seeking care elsewhere next year.
Nearby Doctors

Dr. Violeta Chiong is similar to the following 3 Doctors near Boca Raton, FL.