Rate Now
Share Your Experience
Have you seen Dr. Vipul Nanavati?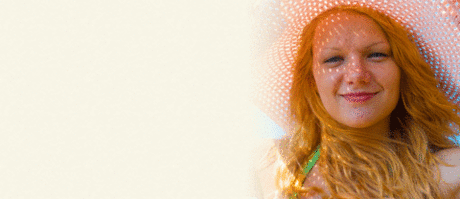 Skin Cancer
Get the facts about skin cancer, including the different types and symptoms.
47 Ratings with 14 Comments
5.0 Rating
March 23rd, 2017
He's awesome!
Dr. Nanavati treated me for a torn labrum several years ago. From the very first visit, I felt a sense of relief. His knowledge and expertise were evident to me immediately. He patiently answered each and every question that I had at every appointment, and believe me when I tell you that I always have many questions. I understand that he has many other patients to see, so I completely appreciate and respect his time. I have seen him in both the Mercy and Lutherville offices. There seems to be a longer wait at Mercy, but I don't mind. I keep in mind that the patients that have gone before me may have had extra questions and/or emergencies could have happened. He has always been honest, but also kind, respectful, and compassionate. After surgery and physical therapy, I was able to return to my physically demanding occupation thanks to Dr. Nanavati. I have and will continue to highly recommend him to friends, coworkers and family who have shoulder or arm problems. I absolutely love him! In fact, he will be performing surgery on my other shoulder for yet another tear, because I completely trust him.
1.0 Rating
January 25th, 2017
Very rude and unprofessional.
1.0 Rating
August 17th, 2016
Worst Professional Orthopedic Doctor on the Planet
Unprofessional, Very Rudd, Incompetent How did he pass the medical exam? He needs to learn beside manners. He must be very unhappy in his life.
Doctor's Response
I am very saddened to read this review. I am truly sorry this patient felt they had this kind of experience with me. I do have a "straight shooter" personality which this individual may have perceived as rude. I apologize to this individual if they felt slighted. I try to be forthright and honest with my patients. I believe that is one of the highest respects I can give them. I cannot comment to the other statements other than I feel blessed with the life and opportunities I have been given. I am sorry to this patient for the experience they felt they received with me.
SHOW
1.0 Rating
February 2nd, 2016
The visit today, was very rushed and very matter of fact. You want my help or what, type bedside manner. I was very shock, cause he looked so nice on profile pic, but in person..... I'm swamped can we see what the deal is here. Just a little taken back by his coldness. I told myself, maybe he's having a bad day, but looking at some other reviews, it looks like he's been having a lot of "bad days"....... I think I'm going to follow-up with another doctor. The staff, we're typical, funny and jovial, I call it making the most of the jobs they have. I say, they did better then the doc...:)
Doctor's Response
I am sorry the patient felt rushed. I do my best to accommodate the patients needs at each visit. This sometimes causes our hours to run late. I am sorry for the experience this patient felt they had. The "you want my help" sentiment is perhaps a response to the honesty with which I speak to my patients. I firmly believe in being truthful, honest, and objective to the patient about their diagnoses and treatment options. I am sorry if this felt "cold" or disrespectful to the patient. This individual was right about my staff being great. I count my blessing for them to everyday.
SHOW
5.0 Rating
May 18th, 2015
5.0 Rating
February 3rd, 2015
Dr Nanavati is an Outstanding Physician
2.3 Rating
January 28th, 2015
Told me he could do nothing for me, and told me to seek a 2nd opinion. Did nothing to try to find out why I was still in pain after surgery
Doctor's Response
I am sorry the patient felt the experience they reported. As a medical provider, we can can exhaust all of the possible tests and treatments and still be left with no good answer as to the patient's persistent symptoms. In these moments, we can often lose sight of the trees for the forest. In these instances, I feel sometimes obtaining a second opinion can provide a new perspective that may help the patient where so am failing. I firmly believe in being honest and truthful to my patients; even when that means having to have a hard conversation and saying "I don't know what more I can do."
SHOW
5.0 Rating
January 19th, 2015
Excellent Experience
1.0 Rating
December 26th, 2014
Go to chesapeake hand specialist.
Dr. Nanavati is never at the office. I've been referred to Dr. Nanavati for two different injuries with numerous visits and only seen him once. His bedside manner is at a bare minimum, at best. I would'nt recomend Dr. Nanavati unlees you had no other choice....
Doctor's Response
I am sorry the patient feels that I am "never" at the office. I travel to 4 different offices during the week in order to minimize travel for our patients. Unfortunately, this means that I may not be available in the desired office at a desired time. Still, I pride myself on being available to all of my patients at whatever office I am in on any given day. Since this complaint. I have hired a physician extender to help us accommodate urgent visit needs and expanded our staff to be more accessible to our patients. I am, nonetheless sorry for the sentiments expressed by this patient.
SHOW
1.0 Rating
February 3rd, 2014
Hand Surgery
My experience with Dr Nanavati was ver unsatisfactory. My diagnosis & treatment was for a Tigger finger on my left hand.. He did not complete the treatment accurately. He was attempting to inject my finger with cortisone and didnot put in the correct track. My finger became extremely swollen and it was extremely painful. He could see the error himself & did not acknowledge the problem. He charge my insurance & Medicare. I called Medicare to report this. I went to another Hand Surgeon who treated this finger correctly . It is so simple if treated prperly.
Doctor's Response
I am sorry this patient felt they had a bad experience in our office. Unfortunately, trigger finger injections often cause acute discomfort as the hand is a very sensitive location to receive an injection. Occasionally, a patient can experience a "flare" of inflammation after an injection is given within the first 24 to 48 hours. The swelling of the finger actually indicates that I injected the medication into the tunnel system of the finger where the "triggering" is occurring. I am sorry the patient felt pain with the injection. However, I will stand up for myself humbly disagree with the perceptions presented in this review.
SHOW
1.0 Rating
December 24th, 2013
Worst doctor experience I ever had
Worst experience I ever had with a doctor, went to see him on a follow up visit for my wrist pain but his rude PA ended the conversation in less than a minute saying I would have to get MRI even without asking how I was feeling. When I asked if I could see the doctor for few questions, she said that's what the dr. is going to say so it makes no sense seeing him, after I told her that I expect to see the doctor and ask him few questions after I had taken a day off to see him and paid specialist visit fee, she told she's going to let doctor know. After waiting for a long time again Dr. Nanavati finally came and said with attitude "What did I want to ask him?", when I asked him how should I position my wrist while typing, he said "Search in the internet or google it"!!!, VERY VERY RUDE doctor, ended up leaving his office heavily disappointed and sad :(
Doctor's Response
I absolutely recall this visit with this gentleman. I am sorry for his perceived experience. It is true he saw my physician's assistant first. My PA and I were seeing patients together that day. I however make it a point to see all of my patients and I absolutely respect their right to see me at their request. I do my best to accommodate a patient's need and desires. I do not brush individuals off with their questions. He asked me a question about work station ergonomics. I recommended he search the Internet for images and information that would help him make such adjustments. I did not have patient literature for such requests then as I do now. What this individual perceived as rudeness was exasperation on my part knowing I could not find common ground with him. He expressed he was heavily disappointed in his visit. I too, on many levels, was disappointed, frustrated, and disheartened with this particular visit.
SHOW
5.0 Rating
February 12th, 2013