Rate Now
Share Your Experience
Have you seen Dr. Virendra Ranadive?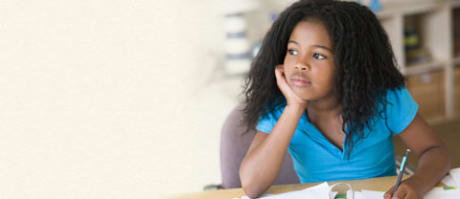 ADHD
Attention Deficit Hyperactivity Disorder (ADHD), including the different types and who gets them.
62 Ratings with 22 Comments
1.0 Rating
July 24th, 2017
Office needs to get act together
Lately office phones rarely work. If you want to speak w/ staff you must GO TO LOCATION. Visited July 14th. PA forgot to call in prescriptions. PA also called in WRONG MRI. Called in MRI for brain when I needed MRI for lumbar. BUT that doesn't matter because OPI wasn't going to call me since I didn't have an UPDATED referral to even see Dr R. So NOW his office says they will bill me as a self pay patient!! WHEN THEY SHOULD HAVE CAUGHT THIS!! I want referral to a DIFFERENT neurologist now stuck.
1.0 Rating
April 28th, 2017
Staff is disorganized and rude. They do not return calls promptly. They turn on the answering service at least 30 minutes before the office is closing for the day. There was no follow up on the "alleged" treatment plan from the office as promised. When called to inquire, was given a completely different assessment than what was discussed at the appointment.
5.0 Rating
August 13th, 2016
Very caring and knowledgeable. He listens to his patients.
I have seen many doctor's over many years for MS. Dr Ranadive was very compassionate. He understood my disease. He was instrumental in helping me decide disability. I knew for years I was unable to work but kept on trying. It was affecting my work and affecting my employer's. Dr Ranidive listens. He cares. And he is very respected in the MS community. Thank you Dr Ranidive. I have since moved from the area and am trying to find another GOOD neurologist.
2.0 Rating
June 6th, 2016
Would Not Recommend
4.0 Rating
March 31st, 2016
I have been twice to this Drs. Office. I really was impressed and like him very much. The receptionist and nurse is a different story. When I call, I get a message they will call me back. It took two days to call me back and when I asked a question, I was told I would have to talk to the nurse. Again I had to leave a message and she would call me back, I am still waiting. These Drs would have more patients if they had different staff members. I hate to change Drs. but I cannot sit by my phone hours on end waiting on a call back. If I miss the call, I have to go thru the whole thing over again. A person could die waiting on a call.
5.0 Rating
February 11th, 2016
Office staff are terrible! Dr. Ranadive is an an excellent doctor and has worked with me for many years with difficult to treat issues. But his office staff is uncaring, do not respond to needs of patients. So I just communicate directly with the doctor, and if I need something in between appointments, walk into the office. I wouldn't go anywhere else because he is so good, but they really need better office staff.
5.0 Rating
February 8th, 2016
I have been seeing Dr. Ranadive for more than 9 years. In the beginning I could barely walk or finish a sentence without crying. Dr. Ranadive took care of me, diagnosed my illness and proceeded to medicate and find a Pain Management Profesional to treat me. He is by far my FAVORITE DOCTOR. While I will never be pain free, there is a significant improvement to my quality of life. When I once again start to progress, he pays attention, adjust my care and I am once again able to get around. I would recommend him as Your Neurologist everyday of the week.
5.0 Rating
January 14th, 2016
BEST WAY ****
I have noticed that the best way to get in touch with Dr. Ranadive's office is call the main phone line 770-716-1562. If the operator does not pick up, it will transfer you to a directory to choose from. In my opinion everytime I have left a message on extension 2 which is the doctors and hospital line, I have recieved a call back. If the young lady doesn't answer I leave a message and get a call back before the end of the business day. If I leave a message late in the afternoon, I may not get a call back the same business day but she does return my call the following morning. In the past when i have left numerous messages for the nurse, I have not received a call back. However extension 2, I have received phone calls back with every message I have left, as well as she is professional, polite, and will go out of her way to help you.
3.0 Rating
January 4th, 2016
Rude Unprofessional Staff
I am a new patient and had a recent appt. with Dr. Ranadive. Although I was not having any significant neurological challenges on the day of this visit, he presented himself as a concerned and approachable physician and communicating with him about my medication was relatively easy. However, his office staff WAS NOT professional nor courteous upon my arrival and when escorting me to the examination room. The first impression is everlasting and his staff could definitely benefit from some professional training.
5.0 Rating
December 21st, 2015
I had been tested for alzheimers and had not driven in 3 years by another doctor here in Fayette and I felt I needed to get a second opinion because I was getting worse. I chose Dr. Ranadive and in just a few weeks I was back driving. He had me tested for sleep apnea and I have not been without my c-pap. I thank GOD for him.
3.0 Rating
November 1st, 2015
rude unconcerned staff
Nearby Doctors

Dr. Virendra Ranadive is similar to the following 3 Doctors near Fayetteville, GA.