Rate Now
Share Your Experience
Have you seen Dr. Virind Gupta?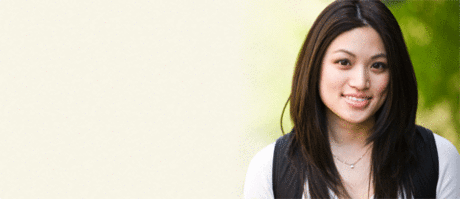 Birth Control
Get the facts about birth control so you can decide which type is right for you.
36 Ratings with 15 Comments
2.0 Rating
April 27th, 2017
Shocking office
do not be misled by all of these reviews that say they waited 60 Minutes. The multiple choice doesn't give you any option to check 4 hours, why??? because no office on the planet does that unless you are waiting to see a world-renowned specialist The only reason I go to this office is because my co-pay is lower then at other pain specialists. I have never waited less than three and a half hours. Everytime I go there I say it's my last. I find one of the nurses there who's been with him a long time Brusque and rude and yet the others are nice and I think actually that Gupta cares about making a difference in your life in a positive way. Happen to like the guy. That being said his treatment of his clients is inexcusable. Insulting, disrespectful, and self-serving. You can even smell cigarette smoke in the waiting room. Who knows where it comes from. 2
1.0 Rating
April 9th, 2016
A very greatful patient!
Dr. Gupta has SAVED MY LIFE! I have suffered from chronic pain, and an array of mental illnesses my whole life! Also have been an addict for about 20 years, self medicating with street drugs because NONE of the other Dr's I had seen in the past had ever gotten my medications for my mental issues correct. Not only did Dr. Gupta help me with understanding my addiction, but also prescribed medication that has helped with my mental illness and addiction on the first visit! For the first time in my life I have hope for a new tomorrow! Thank you Dr. Gupta for giving me hope for a new life!
5.0 Rating
April 22nd, 2015
5.0 Rating
July 17th, 2014
A doctor that is very knowledgable
Dr. Gupta has not only diagnosed my problem but has treated me with nothing but respect.. I'm proud to call him my family physician .. The wait time in line can be comber some but when you are treating patients and not just writing drugs like these other dr that your in and out in 10 that should tell you that he obviously is making sure that he has you comfortable enough to just make it through life and not suffering ... I have been to 3 dr and although the wait may be alittle longer he is the only one that doesn't over medicate and treats you with the respect as long as your not there for the wrong reasons ..
1.0 Rating
November 12th, 2013
worse doctor ever
2.3 Rating
October 5th, 2012
way too many patients
3.7 Rating
June 14th, 2011
1.0 Rating
January 20th, 2011
HE IS A LEGAL DRUG DEALER
5.0 Rating
January 15th, 2011
About Dr. Gupta
I feel so badly because he is a wonderful Dr. My husband and I love him however we are not excited about going to his clinic. The office staff are very rude, very unprofessional. There is one good nurse, downstairs. The young girl in the office is the daughter of one nurse I am told. She is young and extremely rude. There is no privacy there. The doors are kept open during an office visit. All the patients can hear anyones problems, complaints...even out in the waiting room. The doors should be closed during a private visit with a Dr. especially for shy, reclusive ppl.Dr. Gupta could do so much better with a more refined group of staff working in this clinic. He deserves better.
1.0 Rating
October 8th, 2010
Horrible
I'm surprised he still has his license he's been in trouble so many times. The only thing Dr. Gupta is an expert in is trying to make a fast buck at his patients expense. Don't be lured into his weight loss center, cancer center, the list could go on and on. He is NOT board certified in any of those fields. I've seen his face in the newspaper too many times and it always has to do with a violation or in trouble with law enforcement.
5.0 Rating
September 15th, 2010
G Good Doctor
I;ve been seeing Dr. Gupta fot 11 years and though the wait may be kong it's worth it. He makes it a point to know everything there id to know about his patients and asks questuions. You;d get the same gambit of responces if you were talking about a plumber, a roofer, an insurance adjuster etc. See for youralf
3.7 Rating
August 13th, 2010
impressed a bit
I've been seeing this doctor for about 6 years and although the wait time is VERY long and the staff is loud and often unprofessional, I do like the man. He is kind and compassionate.. and usually solves my medical issue. I was in recently and there was a gentleman that was wheelchair bound and it was VERY hot outdoors. His nurse asked if he would give the man a ride back to the Salvation Army Shelter due to the heat and his situation... and Gupta very willingly agreed to put his wheelchair in the back of his car and give the guy a ride downtown after he finished up for the day. I was very touched by this, as most doctor's would NEVER even think of doing such a thing. I've always liked this Dr., but now I really like him! You never know about people...do ya. That's a decent guy!!! Who knew!