Rate Now
Share Your Experience
Have you seen Dr. James Makker?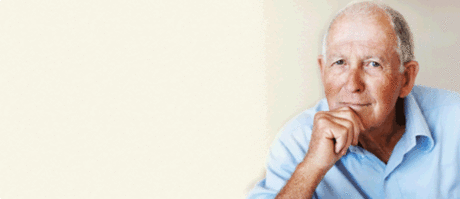 Parkinson's Disease
Get the facts about Parkinson's disease, including symptoms and how the disease progresses over time.
Quality Rating
Highly Satisfied
50 Ratings with 25 Comments
1.0 Rating
April 20th, 2017
I had him for my neck fusion and said my neck problems wouldn't go away without surgery later I was told by other surgeons that I didn't need them. Any way during the surgery he nicked my spinal cord and he knew it and didn't patch it or told me then spinel fluid got infected then I got diagnosed with Multiple Scleroses. plus he never was in office for follow up visits. Beware he is a bad doctor he ruined my life for ever
5.0 Rating
April 2nd, 2017
5.0 Rating
September 30th, 2015
Where is Dr makker now in 2015
I miss dr makker. Of the neuros I've seen, the major reconstructive surgeries I've had, dr makker was by far the best in every possible way! I was crushed when I heard about what happened. I think many people jumped on a bandwagon unfairly accusing him. I'm not saying some were t injured though. For what it's worth he was nothing but good to me & every time I saw him he was so nice to all his patients. Very rare to find a beautiful w/good bedside manner, that treats you like a person & not a faceless number. I sure wish he was still in practice!
5.0 Rating
August 2nd, 2015
1.0 Rating
March 7th, 2014
Permanently crippled and depressed former patient,has lost will to live ,
1.0 Rating
March 16th, 2012
To who ever whats to us makker
To anyone thinking of using him I would recommend to check with the Oregon Medical Board and the class action lawsuits. My life has been changed forever with over 7 procedures, where after every procdure I came out having more complications and more problems. Then eventually after viewing an MRI, after being a client of Dr. Makker's for over 7 years, I was referred to another specialist,, who informed me that some those procedures were unnecessary . As a result of his last procedure he has caused permanent damage to 2 other parts of my body, caused by nerve damage from his procedure. This is causing serious life changing conditions, emotionally, physically and financially for the rest of my life. He has moved to a new location claiming, for his clients convenience, this is not correct, his privileges to do surgical procedures were revoked by Providence Hospital. In my opinion this says enough.
1.0 Rating
March 14th, 2012
To w
5.0 Rating
March 4th, 2012
Best Neurosurgeon and Doctor I have ever had! Don't believe the lies in the WSJ!!!
I had 8 terrible experiences with 2 other Neurosurgeons in Portland who treated me like dirt until I met Dr. Makker. I had a very difficult spinal disorder and had had 8 surgeries by 2 other Neurosurgeons in Portland, Oregon (5 by Dr. B. and 3 by Dr. K.) before I met Dr. Makker. Dr. Vishal James Makker fixed me with 1 surgery and it has been 3 years and now I can walk again and feel my arms and legs and am pain free. He is the best. He truly gave me back my life when I had lost all hope and wanted to die. This disgusting WSJ bad press is obviously falsely misrepresented, full of lies, unjustly sensationalized, baseless, and appears to be instigated by jealous competitors who simply are not as good as he is and therefore are threatened by him. I am shocked that the WSJ would have such little integrity to Libel a wonderful, loving, and talented Neurosurgeon. I used to believe what I read in the papers, especially National papers like the WSJ. Not anymore! The public needs Dr. Makker. I would not let anyone else touch me!
5.0 Rating
January 11th, 2012
Dr. James Makker-Excellent Neurosurgeon
Dr. Makker took care of my wife's & my severe back pain surgically. We were NEVER pressured to have surgery, but felt we could make the right decision after he reviewed MRIs and explained the issues. The staff is superb, efficient, caring & warm. We recommend Dr. Makker to anyone who needs back pain advice and/or surgery.
5.0 Rating
December 22nd, 2011
Lifesaver
He was the only doctor who would see me and he saved my life. I was on multiple pain pills and was losing the use of my arm. He gave me my life back to where I can be free of pain pills and can be a productive part of my family again. I will never be pain free, but I can at least live my life again!
5.0 Rating
December 20th, 2011
5.0 Rating
November 4th, 2011
Fantastic Doctor
I have had 3 neuro surgeons and Doctor Makker by far has been the best. He has always had the best bedside manner he has never pushed me to have operations and he has always been honest with me with what to expect as far as what the operation will do for me. And he is a doctor that will actually take the time to sit down with you and talk to you and you can tell that he really does care what's best for you. All my other surgeons pushed surgery surgery surgery but Doctor Makker actually tried to avoid them if at all possible, he even recommended epidural steroid injections from another doctor as an alternative to see if that could save me from having another surgery. I would recommend Doctor Makker to my best friends and family members because he is the only doctor that actually cares about my health more than just making money off of operations.