Rate Now
Share Your Experience
Have you seen Dr. Vitaly Raykhman?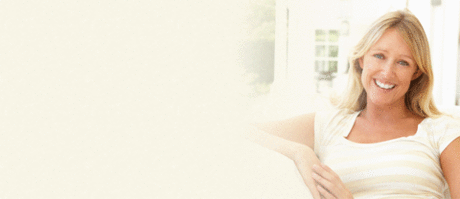 Hysterectomy
Learn about why this procedure is performed, who gets it done, and the different types of surgeries available.
Quality Rating
Highly Satisfied
49 Ratings with 32 Comments
5.0 Rating
June 4th, 2013
my first time
5.0 Rating
February 27th, 2013
Thank you Dr. Raykhman
5.0 Rating
October 1st, 2012
Yuriy S.
5.0 Rating
July 18th, 2012
Rice L.
I have chronic prostatitis and my friends accidentally recommended this doctor. I've been under his care for 5 years since then. I think he helps me keep my disease in stable condition. I am impressed by the quality of care that the doctor and his personnel offer me. If anyone asks me to recommend a good urologist, he will be my first recommendation.
5.0 Rating
May 31st, 2012
Irina K.
I am very happy to be in this office. I am under the care of very caring and professional staff. I am always taken care of in a timely manner. Everyone is very accommodating and professional. Theyre always there to help, and if something were to happen, they will see you immediately. I recommend for all of my friends and family to see this doctor if they are in need of a urologist. Today, I am absolutely certain that I am in good hands. Lina, the medical assistant, is very professional in her field. In her hands, I feel very comfortable. I am very happy to have known this person for years.
3.7 Rating
May 25th, 2012
Mahmoud E.
5.0 Rating
May 22nd, 2012
Mariana V.
Dr. Raykhman is a very patient and excellent doctor. He is very compassionate and sensitive to the problems that his patients face. I am very satisfied with the outcome of our consultations. Lina, the medical assistant who assisted the doctor in my treatment, is an outstanding professional who takes the time to explain everything prior to every test. She is an exceptional individual.
5.0 Rating
March 24th, 2012
I was suffering from an inflammation, and thought it would go away on its own. After 2 weeks of it only getting worse, I decided to see Dr. Vitaly Raykhman. The wait was brief, and the office was definitely one of the nicest offices Ive seen in Brooklyn, with an aquarium, a large TV, and a welcoming atmosphere. When I got into the room, the doctor came in after 5 minutes. After examining me, he performed a fairly quick minor surgery, painlessly and skillfully. The wound healed entirely, without any complications after a few days, and now, a week in, I feel great. I hope I dont have problems there again, but if I do, I know who to turn to. Dr. Raykhman is really good!
5.0 Rating
March 24th, 2012
I had what I thought may have been a serious condition, and having heard good things about Dr. Raykhman from my friend, I decided to go to his office. Expecting an hour wait as is common in New York medical offices, I was pleasantly surprised by the fact that from stepping foot into the building, the doctor saw me in ten minutes. Walking inside, the doctors office had the same efficiency as todays top-notch hospitals, with color-coding and computerized stations. When the doctor walked into the room, he immediately had access to my computerized medical history, saving us both time, and removing the possibility of losing my information. When I had previously gone to another medical office (for a different problem), the records were still on paper there, and unfortunately, they had lost my records, making Dr. Raykhmans office truly calm my doubts. The doctor examined me professionally, and eased my fears by assuring me that all was fine. I was very fortunate to have come across Dr. Raykhman. For his professionalism, and the efficacy of his office, I highly recommend him.
5.0 Rating
March 14th, 2012
Oleg M
5.0 Rating
March 1st, 2012
Korol V.
I am very happy with the work of Dr. Vitaly Raykhman, and him as a person and as a professional. The work that the doctor and his staff do go above and beyond all of my expectations. I completely trust my health to the doctor and his staff. I wish the best of health and happiness to the entire staff and especially Dr. Raykhman himself.