Rate Now
Share Your Experience
Have you seen Dr. Vivian Yeh?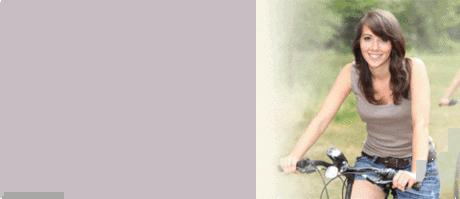 Endometriosis
Get the facts about endometriosis, including symptoms and parts of the body that may be affected.
36 Ratings with 17 Comments
1.0 Rating
July 13th, 2015
Worst Dr I've Experienced
For a number of reasons I have a high-risk pregnancy and therefore, I see A LOT of physicians in various specialities. I have never had a problem with any of them until Dr. Yeh. I completely agree with the other reviewers, she made me feel like I was her 65th patient of the day and she just wanted me out. She is very, very good at making you feel like the dumb patient that knows nothing, while she is the superior Doctor that knows all. I was with her for probably a total of 6 minutes and in that short time, not a single thing that came out of her mouth made the experience a comforting and happy one. I'm a first-time Mom that has been through a lot in my journey to successfully have a child. So while I'm not asking for pitty, I would hope that at a minimum, a Doctor could have a little bit of compassion and realize that these visits are exciting for me. I'm praying she doesn't end up being the doctor to deliver my baby.
1.0 Rating
April 24th, 2015
Rude
1.0 Rating
April 22nd, 2015
liar
she told me to get a hysterectomy,the only question i asked was sex the same she lived I've been amuptated.
5.0 Rating
February 26th, 2015
Excellent doctor!
1.0 Rating
February 16th, 2015
The worst experience ever!
I really wish I had read all the reviews before my visit with Dr. Yeh. I would have never scheduled my visit. I have never felt so poorly about myself as I did while being examined by Dr. Yeh. I am a 4 1/2 year breast cancer survivor, which I find amazing. Dr. Yeh performed a breast exam on me and her first response was "are these implants" when I replied no she then said "oh you went for the fancy surgery", fancy, really?! I could go on and on with some of the insensitive remarks that she made to me, but I feel there may not be enough room on this site! She was so condescending, arrogant and rude throughout the entire visit. I wish I could give her bedside manner a negative rating. I WILL NEVER GO BACK!
3.7 Rating
January 30th, 2015
do not see
1.0 Rating
January 9th, 2015
Find another doctor
Very worried about a problem I was having, but she was extremely rude and very short with me. Did not adequately explain anything, and I had to talk her into doing testing for my problem. She was extremely arrogant, didn't listen as I tried to explain what was going on and kept interrupting me cutting me off. This was the second chance I gave her, and that's more than enough. The testing she finally agreed to do would have been covered by insurance if she would have correctly coded it as having a family history. But she refused to do it, saying she would need to see family members medical records to determine for herself if it was a family history.
1.0 Rating
September 20th, 2013
Patient
Worst doctor ever! She was so rude to me and always had something negative to say to me about my weight. When I was pregnant and I blew up from medicine she told me to watch what I ate. I had an eating disorder that I struggled with since high school and this really triggered me. To say the least, I try to avoid this doctor.
5.0 Rating
May 16th, 2013
First Time Mom Experience
I'm suprised by the negative reviews. I switched to this practice at the recommendation of a friend. I had had it with the practice that I had been going to since I was 15 years old. Dr. Yeh was the first doctor I met at this practice and she surprised with me with her directness and her eye contact. I appreciate those qualities in a physician. She took the time to answer all of my questions and did not seem hurried at all. I've seen her on two other ocassions since then, and she's still the same. Direct, forthcoming, polite and helpful.
1.0 Rating
April 11th, 2013
disappointed
Have gone to this doctor for 10 years. My daughter had a medical emergency and had a follow up with her. It seemed as if we were a bother. Left with more questions than answers, Played down every question or concern. Lacked compassion. Very dismissive. When we questioned information on the report she had us get from the hospital it appeared as if it was the first time she looked at it. The practice lost 2 patients today.
1.0 Rating
September 18th, 2012
NEVER AGAIN!
vivian yeh is not someone i would reccomend to anyone. You would think someone in this profession would have you feel comfortable. She did the opposite.She was not polite, rarely gave eye contact and seemed like she was rushing me out. She had no interest in what i had to say and she was also very demanding. -Sinserly,First and last time client