Rate Now
Share Your Experience
Have you seen Dr. Vivien Pacold?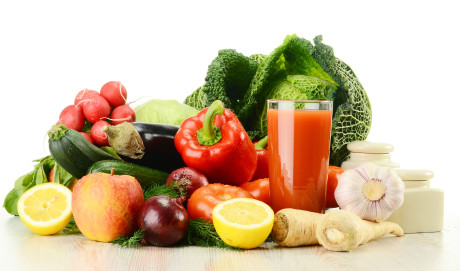 Type 2 Diabetes
Type 2 diabetes is a chronic disease in which your body is unable to maintain a normal blood sugar (glucose) level.
28 Ratings with 12 Comments
1.0 Rating
June 19th, 2017
Horrible people
1.0 Rating
April 26th, 2017
no email address
2.0 Rating
February 10th, 2017
Good doctor but rude front office staff
5.0 Rating
September 1st, 2016
Great Doctor
5.0 Rating
March 16th, 2015
Good with special needs
Doctor Pacold has been my daughters pediatrician for the last 2 years. She is very kind with my daughter who has severe autism, especially considering my child can sometimes begin wailing and screaming pretty loudly which honestly could get anyone upset. Despite my child's temperament, Dr Pacold and her staff are very patient and work with her to make things less scary. In fact, during our first visit when we were still trying to find medication to help my daughter, I broke down crying from the stress. The staff was so kind and helpful, they actually walked with my daughter which was the only thing that would settle her while the doctor helped me relax and calm down. Doctor Pacold was a little hesitant to prescribe some medications, though in the end it was all the right things to help my daughter cope and be happy day to day. Doctor Pacold is also the only doctor I've ever had that has made a call to our phone to check up herself how things had gone with medication changes and with our referrals to other doctors. The waiting room has several very comfortable couches, and the back waiting room has plenty of chairs for one or both parents to sit. The office feels clean, and the nurses as I mentioned are very kind and understanding. As well as that, Dr. Pacold has never made us feel rushed or like our concerns weren't being heard because she was busy. This can lead to a little bit longer waiting once you get to the doctor's room, but it's obviously a trade-off.. and a good one. Just remember to take a book! :) My only complaints is sometimes the calls will seem to go to voice mail all day as if maybe the front office had someone call out but there were no replacements... and if it's not an emergency, it can take up to 8 weeks to be seen... by then, any cold or flu has long since been taken care of or treated at urgent care. I will say however that when our daughter was having uncontrollable bouts of self harm, it was obvious to Dr. Pacold that she needed to be seen right away, and she made room for us the very next day. All in all, give this doctor a shot, especially if you have a special need child! Thank you Dr. Pacold for help my child relax and be happy at home!
1.0 Rating
February 24th, 2015
Bad staff Dr pacold is very nice and caring Terrible front office service
1.0 Rating
November 24th, 2014
Does not return your calls
She does not return your calls not matter how many times you call and leave messages with the receptionist. Due to a situation I saw she uses your insurance more money more money more money in her pocket and her business when she could have handled a quick matter in only a walk in basis. Instead I got told I had to make another appointment and the soonest one was 2 months away. I do not recommend her if you look for a dr who cares truly cares for their patients. I am switching to another doctor.
5.0 Rating
April 23rd, 2013
5.0 Rating
February 1st, 2012
5.0 Rating
September 2nd, 2011
Dr. Pacold is the BEST
Were it not for Dr. Pacold the treatment and services for our special needs daughter required would not have been obtained. As for her knowledge and time spent on anyone in our family none of us ever felt rushed. She spends more time in the exam room then any other dr. I've ever seen in 54 years. She has extensive knowledge of both traditional, homeopathic and nutritional medicine and combines it all into a package that I can assure you is the best care you will ever receive. With Dr. Pacold it's not all about money, she truly cares for all her patients and all my family members adore her.