Rate Now
Share Your Experience
Have you seen Dr. Vladimir Grebennikov?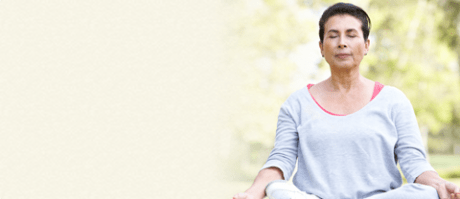 COPD
Get the facts about chronic obstructive pulmonary disease (COPD), including symptoms and complications.
93 Ratings with 31 Comments
5.0 Rating
September 5th, 2017
3.0 Rating
March 27th, 2017
Great Dr. Great Nurses. Horrible receptionist. You can see that she is a very busy woman however, her attitude makes me have no pity on her. Not sure why he keeps her around. I guess it is because we need the DR, he doesn't need us. Once you get past her. The rest are great. The nurse that does the sonograms is the nicest person I have ever met. Just love her.
4.0 Rating
March 7th, 2017
All In One
5.0 Rating
March 2nd, 2017
Awesome MD.
1.0 Rating
March 3rd, 2016
Terrible staff and long waits ahead
Dr G is undeniably a wonderful doctor. Unfortunately, the incompetency of his staff make it to the point where it is no longer worth seeing him. They are not friendly, not accommodating, and just generally unpleasant. In addition to this, the wait times are generally well within the two to three hour mark before even seeing the doctor. This morning I showed up for my appointment only to be told I didn't have one. The same was told to the girl attempting to check in behind me. Obviously an error on the part of the staff. I requested to have my blood work done knowing he would do it next time anyway only to be told "you have to see the doctor before you can do that." I then asked for a refill on my medication to which she replied "you have to see the doctor first." Yeah, after fifteen years I shan't be going back.
5.0 Rating
January 20th, 2015
1.0 Rating
December 17th, 2014
Do not go here
Terrible doctor. Has no clue what he is doing and has a curt unpleasant attitude. Does not dig any deeper than superficial and obvious diagnoses, prescribes the wrong medication, and then insists that it's the patient's fault when things don't get better. The office staff is also rude, inefficient, clueless, and react irritably like you are an interruption to their busy day.
1.0 Rating
March 18th, 2014
Poor doctor/awful staff
As a patient I have had awful and disappointing experience which included 4-6 hours of wait time, improper diagnosis & treatment and rude staff. Not to mention about struggles you have to go through in trying to find out test results. During the visit doctor checks his messages and talks on his cell phone. He often leaves the patient in the middle of appointment. Sometimes he will not be back, so you will be left with an option to chase him down the hallway to find out diagnosis & treatment. It is very depressing experience!!!
2.3 Rating
September 14th, 2013
I am a new patient of his office. I will tell you the wait is horrible. I feel worse now then when I went to him. He has told me to give him time and I will feel better. I am going to try and wait this out to see if he is as good as many of his patients say. I will let you all know at a later date. As of today I am not sure. He calls me baby and gives free botex that is a plus.
5.0 Rating
August 28th, 2013
patient and friend Service Technician NOV
Dr. G is one of the best doctors there is and i have known him and been his patient for 12 years and i will not go to any other doctor. I have one that does my back and leg pain problems but Dr. G saved my life when all others failed back in 2003 and 2004 he found out wheat was wrong and got me well as soon as he could. He is open on Saturdays which makes it convenient and knows what exactly to do. He is a good friend and a good doctor so you want the best he is.
5.0 Rating
July 14th, 2013
Simply Amazing - Dr. G will change your life!
Dr.G is remarkable! If you are looking for a quick in and out doc with a bottle of American prescriptions to "fix" what is wrong - he is probably not for you. However, if you want to spend the time to meet with the greatest physician who truly cares about his patients and you want to understand the "what & why" behind what is going on in your body - you will be astounded by his knowledge and approach to medicine. I am 30 years young and struggled for years with weight, insomnia, anxiety and eventually border line high cholesterol and elevated sugar. All my primary care docs prescribed me more medicine: ambien, Xanax, lexapro, etc... The weight increased along with the symptoms. I had given up and accepted this was simply my dysfunctional life - until I went to Dr. G! He is direct and will tell you what's wrong and if you will follow his directions to a "T" you will always achieve the results he says you will be it weight loss, stress, anxiety, or many other health issues. He isn't going to sugar coat it and give you a lollipop he is going to tell you how to fix the problem and it is up to you. I moved to the New England area 3 years ago and I still fly to Texas once a year or when needed so I may retain Dr. G as my physician - if flying a couple thousand miles to see a doctor doesn't say something about how he practices medicine I'm not sure what would. If you are truly looking for the best - the Dr. G is it!
5.0 Rating
June 6th, 2013
Very intelligent MD, office could use better management
Dr. Grebennikov stands out among his peers and is truly an exceptional human being. In terms of being able to think independently and not simply diagnose by the book, Dr. G is second to none in the DFW area. I have been seeing Dr. G for a little over a year and have made significant progress. He has been able to accurately diagnose and treat a somewhat rare thyroid condition that several other MD's missed completely. The only downside to visiting this practitioner is what many have already mentioned - the office is not run in a very efficient manner. I have personally waiting upwards of 3 hrs after arriving early for my appointments. For myself, it is still worth it simply due to the expertise of this MD, however this may not be true for others. Summary: Great doc, bad office. If you need specialized care from an intelligent, independent thinking MD, this is the guy to go with.