Rate Now
Share Your Experience
Have you seen Dr. Vonda Klein?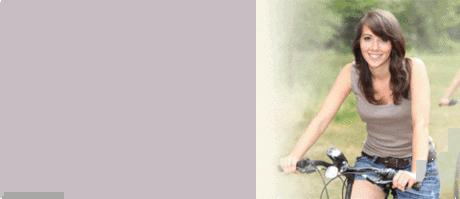 Endometriosis
Get the facts about endometriosis, including symptoms and parts of the body that may be affected.
23 Ratings with 11 Comments
5.0 Rating
July 6th, 2017
Great Doctor!!!!!!!
1.0 Rating
July 16th, 2014
Terrible doctor
Dr.Klein was the worst doctor I've ever been to. First, the staff was very vague every step of the way. They weren't friendly, and they seem to hate their job. When I first called to make my appointment, the receptionist made it seem like every decision I made about the date, time, and doctor for my visit was wrong. After I checked in, I sat down. The receptionist then called my name, so I went up to the desk. I was up there standing for a full minute before she even looked at me to tell me why she called me up. I got called back 10 minutes later. After the nurse was done taking my blood pressure, I waited 45 minutes for Dr.Klein to come in. My husband was in the waiting room and asked the receptionist if everything was ok with me because it was taking so long. They said its normal for it to take over an hour for the doctor to come in the patients room. Once Dr. Klein finally came in, she gave no apology for taking so long. She made me feel rushed, inconvenient, and stupid. She took no time to explain anything to me. I asked a few questions about an irregularity in my period, and she said that I can make another appointment to discuss it because I was initially there for a UTI, which is supposed to be a short appointment. She made it seem like they did a huge favor to fit me into their schedule to begin with. She didn't seem to take any real interest in me at all. I very much Dr.Klein's ability to provide accurate answers and care to those in need. It actually feels wrong to call her a doctor because of her tacky and lazy way of doing things. It was like a cashier from walmart was examining me. I literally walked out amazed at the terrible service and care I received. I will never go back. I'm only being this honest and blunt because I don't want anyone else to waste their time and money.
1.0 Rating
March 29th, 2014
Really?
Anyone who has REALLY visited Dr. Klein would find it IMPOSSIBLE to write a positive review for her. She is wrong on every level. Not only does she have a horrible habit of saying "Okay, Okay" after everything (in a very annoying way), she is cold as ICE. She could give a rats patooty about you or your baby. I don't even think she cares about her job because she is so careless about how she treats her patients. I am the most easy going person and I'm typically not very picky, but this woman has made Condescending comments like "well when you have so many kids..." and "if you're feeling pain there's nothing I can do for you. Go to the emergency room". One time I was feeling sick and did not feel like getting a pap smear after she made me wait hours for her to arrive, and she literally forced me to. "I don't care how you feel you need to, so lie down its going to happen" She needs to be STOPPED. Doctors like this should not be allowed to practice medicine for women that are sensitive and going through the most important time in their lives. Get rid of that annoying, unprofessional, uncaring doctor!
1.0 Rating
March 7th, 2013
Horrible experience and horrible doctor
5.0 Rating
February 15th, 2013
Great Doc
I've seen Dr. Klein for 10 years now, she is practical, efficient and always thinking and questioning to get to the heart of any issue. Frankly she saved my son's life at birth (and probably mine too!) and I can't say enough about how quickly, calmly and professionally she operates. She's mentally sharp and smart patients will appreciate her probing questions and dissecting prior diagnoses.
5.0 Rating
August 29th, 2012
Simply the best
She delivered my daughter and has been my Gyno for 15 years. I absolutely love her and would never want anyone else. The people who have written negatively about her are not comfortable with someone who treats patients like people, rather than a number. It sounds to me like their lifelong fears are supposed to be soothed in a 20 minute visit. Get real!!!
1.0 Rating
July 26th, 2012
this lady has got to be on drugs. at one point she started laughing at something she said and i was seriously scared she would not stop. she also completely dismissed my concerns about a certain birth defect my partner had, even though we had previously seen a specialist about it. definitely my least favorite doctor in the practice.
1.0 Rating
June 4th, 2012
HORRIABLE DOCTOR!!
She is at a high risk ob clinic. I was pg with triplets and found out 2 of the 3 did not have heartbeats that am. She literally laughed for a least 5 minutes when I told her. It was surreal. She also offered no medical advise or direction whatsoever. Rude, cold, and ignorant is all I can say. I cannot believe she is a doctor! My husband and I have never been so offended in our lives!
1.0 Rating
October 5th, 2011
Very poor bedside manner and arrogant
1.0 Rating
July 20th, 2010
They don't come any ruder and arrogant!
5.0 Rating
June 8th, 2017