Rate Now
Share Your Experience
Have you seen Dr. Waguih El-Masry?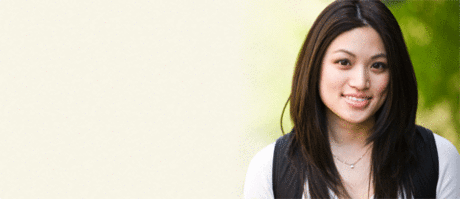 Birth Control
Get the facts about birth control so you can decide which type is right for you.
15 Ratings with 6 Comments
5.0 Rating
December 23rd, 2014
Great doctor
Dr El Masry is a kind, compassionate doctor who really cares for his patients. He takes time to answer and explain his patients' medical conditions, he even drew pictures for visuals. My husband has diabetes and he was able to help get it under control. When I was sick, I was able to get a same day appointment. This is a great doctor and the office staff is wonderful too.
5.0 Rating
April 16th, 2014
Wonderful Physician
Dr. El Masry has always been kind, compassionate and an excellent diagnostician and has helped my family. He DOES take his time, he listens and is an astute and well educated professional who is above reproach. I wish we could clone him or that other physicians coming along would take a page from his book. We are very fortunate to have him in our area!!!!!
5.0 Rating
October 13th, 2013
I Must be a Exception?
My experiences with Dr. El Masry seem to have been quite different from those of the other reviewers. He has always been very polite to me and explained everything clearly and answered any questions I have had thoroughly. My view on the Doctor / Patient relationship must be abnormal judging from the reviews. I don't go to the Doctor for sympathy or companionship, I go to gain information about my medical condition and discuss any problems I might have and the implementation of solutions to those problems. Dr. El Masry has enabled me to control my diabetes and hypertension much more successfully than previous Doctors and put me on a much better program for weight loss, all with what seems to be a more effective regimen of medications with minimum number of prescriptions to do the job. When I first met Dr. El Masry I was about to undergo a partial amputation of my right foot because of diabetes, infection and my own stupidity. I was a mental and physical wreck. My health is currently better then it's been for at least twenty years.
1.0 Rating
July 25th, 2012
Cheif of staff? Are you serious?
This man is one of the most arrogant human beings I have ever encountered in my life. Having had several chronic health issues over the last 40 or so years I.ve come across all kinds but this one is innaccurate, insensitive, untruthful, obnoxious and just so downright arrogant that i had to google this man to see what in the world caused him to become this way...I found nothing to explain his total lack of concern, courtesy or respect! Yelling and waving your arms at patients in the heart unit is not healthy! Shame on you Mr. Al Masry!
1.0 Rating
July 21st, 2011
Call him Dr Doom
Just call him Dr Doom. His job is to boot people out as quickly as possible, well or not even close. Because he was the doc on call at both Manatee & Blake we kept getting stuck with him & his pronouncement of my mother's immanent death from our attempts at care. She is presently doing well in another state with decent healthcare despite the grueling trek in an inadequate vehicle that the doc insisted upon.
1.0 Rating
June 12th, 2011
Go away to die
My elderly mother was bleeding profusely and was given El Masry as her internist when she was admitted to Blake Medical Center. I received 3 daily phone calls from him between 6 & 6:45am when he would tell me that there was nothing to be done because she could not handle surgery, the next day that she could handle surgery but not recovery. Lastly she'd gotten 3 transfusions and he wrote orders to release her that day - luckily the Urologist overrode his orders. Eventually Mom had her procedure - that day he showed up as Mom was being wheeled from her room to surgery and told us she was fine when he had her catheter placed (he didn't) and her problem started after other procedures were introduced. I was in no mood to challenge his patting his own back and walked away.The procedure was done and Mom did very well - I fully expected a call at 6am the next day that he'd released her and sent her to the bus stop. There was no call at all from him - he just released her.
5.0 Rating
March 21st, 2017
5.0 Rating
May 31st, 2016
5.0 Rating
February 19th, 2016
5.0 Rating
January 21st, 2016
Nearby Doctors

Dr. Waguih El-Masry is similar to the following 3 Doctors near Bradenton, FL.