Rate Now
Share Your Experience
Have you seen Dr. Walstir Fonseca?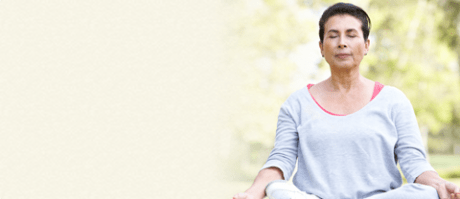 COPD
Get the facts about chronic obstructive pulmonary disease (COPD), including symptoms and complications.
21 Ratings with 7 Comments
1.0 Rating
July 21st, 2017
Traumatized
It all began with 2 visits to the ER for suspected TIAs, because of slurred speech, droopy eye lid and unsteady gait. All tests were clear, but the ER referred me to some neurologists anyway, just in case. They also advised me to make an appt. with my GP. I made an appointment with Fonseca. As I was telling her about what happened and my symptoms, she cut me off and said that the reason for my symptoms was fatigue. She asked her assistant to run blood tests on my iron and thyroid. She didn't even offer to refer me to a neurologist, like the ER did. I actually cried in her office because I was so frustrated. She told me to call her if I still had symptoms the next Wednesday and to set up an appt with her that Friday. I thought that she should of been more serious, since the ER thought that what I had was a TIA. but nope. The visit lasted 10 minutes and then she was gone. After I left I decided to get a second opinion. I found a very good PA in West Jordan and made an appt with her. She listen to me and did neurological tests. That visit lasted an hour. She even offered to refer me to a neurologist, but since the ER referred me I told her that she didn't have to. The ER referred me to a neurologist at Intermountian Healthcare in Murray. He listen to me and the story of my symptoms. He did more in depth neuro tests during my visit. He had a hunch that I had myasthenia gravis a neuro-muscular autoimmune disease, which can get serious if left untreated. I had a EMP and nerve conduction test the next day. It came out positive. I also had blood tests to confirm suspicions. He had put me on medication even before the final blood test. It took a week to get a diagnosis, by getting a second opinion. I don't know what would of happened if I took Dr. Fonseca's advise to call her if I still had symptoms a few days after. I was at a place then where I couldn't swallow, chew or speak by the end of the day. I told her that. She ignored me. Oh and her office sent in refills for a medication that I get from another doctor. The dose was wrong as well. Avoid her.
1.0 Rating
October 4th, 2015
No more of this.
I have been a pt of Dr. Fonseca for a few years and, unfortunately, I am in agreement with the poor reviews here. When I first started seeing her I was quite satisfied but it hasn't been that way for a long time. I had not changed doctors hoping that the initial Dr I had met might once again show herself. After all, she was familiar with my history, my records were there, etc. . But it didn't get any better. It got worse. She became more dismissive, didn't listen, cut me off. The presence of the assistant was uncomfortable, embarrassing and even invasive. When I said something they even looked at each other like, "Can you believe this?" I finally had enough and I have not gone back.
3.0 Rating
July 16th, 2015
I've seen Dr Fonseca for a long time and at first would have rated her highly. But over the last few times I have seen her, she rushes in and out, barely listens and even cuts me off. Its discouraging. And now there is always an assistant in the room charting and writing notes. I feel like I can't have a private conversation even if she did sit down and take a minute. It seems like her verbal and nonverbal communication is more in tune with the assistant than with me. I don't like it and am considering switching.
2.3 Rating
December 19th, 2014
She seems quick to jump to conclusions.
5.0 Rating
March 5th, 2012
Best doctor around
I trust dr. Fonseca completely. She is very thorough and she tells me exactly how things are. She told me that I was overweight and that this affected my liver. She gave me a diet, and she checked me every 3 months. As my weight went down, my liver improved. She was the best cheerleader I could have had. And I really liked that she graphed my liver enzymes versus my weight. Did I like hearing that I was overweight? No. Am I glad she told me, you bet ya. I will gladly wait my turn and I will gladly deal with receptionists who aren't the friendliest. But I will do anything to see this doctor!
5.0 Rating
January 24th, 2011
Office staff is horrible
5.0 Rating
August 14th, 2017
5.0 Rating
July 30th, 2017