Rate Now
Share Your Experience
Have you seen Dr. Walter Bunnell III?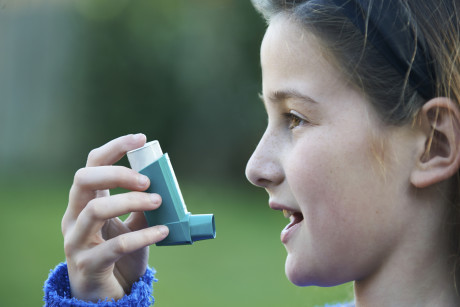 Childhood Asthma
Get the facts about childhood asthma, including the causes, symptoms and complications related to this condition.
Quality Rating
Highly Satisfied
22 Ratings with 7 Comments
4.0 Rating
April 11th, 2015
You can't do better than Dr Bunnell for your kids in my opinion. He's friendly, patient, listens attentively to your concerns and remembers little things about your family and what they've been going through that half my friends wouldn't remember. I have to concur with Dorothy about his staff though. Not the nurses (they're all great) but the lady at the front desk makes you feel like such a huge inconvenience if you ask the simplest question. I'm sure she rolled her eyes at me a couple of times when I asked about when to come in for their flu shots. And calling for anything other than a yearly check up involves a lot of suspicious questioning and you really have to persevere sometimes to get an appt. It's worth it to see Dr Bunnell though and to be fair I think a lot of practices are like that these days because they are so flooded with patients.
2.0 Rating
March 23rd, 2015
Rude staff
Dr. Burnell is great, its his office staff that is terrible. They are the rudest staff I have ever encountered in a pediatric office. When you call to try and get a same day appointment, the front desk person thinks she a doctor or nurse practitioner and wants to suggest you give the child an over the counter medication, which may not be appropriate at that moment. You call in and want to pick up your child's shot records and its like you have asked to borrow money, they get rude with you and before you can respond the phone is hung up.
1.0 Rating
May 8th, 2014
Bad Doctor
Dr. Bunnell misdiagnosed my son from kindergarten to third grade. My son had horrible headaches. Dr. Bunnell put him on a daily med and indicated that my son did not need an mri or cat scan. He said my son had headaches because they run in my family. I asked several times to send him to get a scan. I even suggested that maybe he needs to see an eye dr. Dr. Bunnel, again, looked in my sons eyes with a pin light and said, ''he does not have a tumor because his optic nerve is flat and does not need to see an eye dr. because he reads the letters fine at his checkups." In 2001, I ended up quitting my job to focus all my time on my son and his headaches. I took my son to the eye dr. anyway - 3 years after we first started down this journey. The eye dr. said, after he dilated my son's eyes, "his optic nerve is not flat, it is very elevated!" We went straight to have a CAT scan which indicated there was a tumor the size of a racket ball and had been growing for 3 years! After a nine hour surgery, stage 2 tumor, my son was ok -- for a while, then he developed hydrocephalus and had to have a shunt put in to drain the fluid. IF YOU LOVE YOUR CHILDREN - DO NOT TAKE THEM TO DR. BUNNELL! I should have listened to my head when we first started taking our children to him. He had no patients and got irritated very easy. He is in the wrong profession!
5.0 Rating
April 28th, 2014
Patient
5.0 Rating
September 25th, 2013
3.7 Rating
July 29th, 2011
Dr. Bunnell is an excellent doctor. He always takes the time to talk to my son at the beginning of the visit. He even did this when my son was an infant and now he is three years old. While I enjoy seeing Dr. Bunnell I do not necessarily care for his office staff and receptionists because are not very friendly. He's a great doctor, you just have to be able to ignore and get past his people at the front desk.
1.0 Rating
January 5th, 2011
Wolf in Sheep's Clothing?
Not only were we there longer than necessary, but his bedside manner is horrendous. Because this man didn't agree with something we are doing with our child, he yelled, condescended and basically inferred what horrible parents we were after proceeding to inform us that he had been a doctor longer than we had been alive. I would NOT recommend this doctor to anyone.
5.0 Rating
March 10th, 2016
5.0 Rating
July 29th, 2015
5.0 Rating
December 30th, 2014