Rate Now
Share Your Experience
Have you seen Dr. Walter Ellis?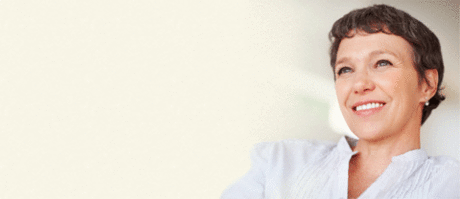 Fibromyalgia
Get the facts about fibromyalgia, including the symptoms and conditions that may be related to it.
39 Ratings with 15 Comments
2.0 Rating
August 11th, 2016
5.0 Rating
August 8th, 2015
Patient
He went to the end to make sure I found out what was wrong with me. He treats you like you are a person not a $$$$ l. Even if he has to send you to other specialist to get to the bottom of this...... There aren't many doctors out there like him. I've been a pt. of his for 9yrs. 5 of my family members and 6 of my friends go to see him!!! He doesn't just try to put you in meds, and run you out! He tried to find a solution to your problem
1.0 Rating
May 25th, 2015
Lies to protect himself
I used to be a patient and of the 2 + years that I was seen in his office, I think I saw Dr. Ellis maybe twice. Other times I saw Terry, the P.A. Dr. Ellis discharged me because I work in the medical field and someone in authority asked for some of my medical records which he denied saying he did not write a prescription on that date. He probably did not write on the date I filled it because we could not fill until it was due. Anyway, I called Lynn, his nurse at the time and she personally told me that "Dr. Ellis did not want to be investigated." At that time, I told her "I have nothing to hide, what is he hiding?" That was the end of conversation.... and i was with out a Dr. and medication due to his negligence and insincerity.
5.0 Rating
September 9th, 2014
Dr. Walter Ellis
Dr. Walter Ellis was a very good pain management. He was and is the only one that was able to keep me out ofpain. I wish he was able to be my Doctor again. Now I am having problems finding a good doctor to help keep me out of pain. Between Dr Walter Ellis and Terry Braud-PA I thank them for all their help. Just wish I could have both back.
5.0 Rating
June 11th, 2014
Truth from a patient
Dr Ellis is one of the most caring sincere dr's you will ever meet. Don't let hear say and innuendo cloud this fine mans reputation. I would trust this Dr. and would recommend him to any person in pain who has gotten the run around from others in the med. profession. A patient for the past five years, this Dr. Has tried one treatment, then another, then another until the one that helps the patient the most. He will not quit on you. He will do what is your best interest period. For those who know this Dr. , knows he a true gentleman as well as tremendous caring Dr..
3.7 Rating
June 9th, 2014
I saw dr Ellis for 8 years. He was the absolute best doctor I've ever been to. He completely changed my life!! I had given up because of dealing with severe injuries and pain and didn't know what to do. I excepted the fact that I had no future. Just suffering . I finally saw dr Ellis and he helped me get my life back! He cared more than any doctor I've ever seen . He would call me on the weekends sometimes just to ask how I was doing. If I called and needed to talk to him he would personally call me back, not a nurse. For the past 8 years I got my life back and was doing better than ever! I pray that he comes out this situation free and clear. Cause I know he has also changed hundreds of other people's lives. Going from being in a bed all the time , nothing to look forward to , to having a normal life. Working again , buying a house, and so much more I have right now because of him!! Dr Ellis thank you!! I wish you the best and if there's anything I can ever do for you let me know. Unfortunately other doctors around Baton Rouge aren't as caring as he was and my quality of life has drastically went down.
5.0 Rating
May 2nd, 2014
Back pain
3.7 Rating
July 13th, 2013
Great dr, very rude staff
Dr Ellis is kind, compassionate, simply amazing as well as his PA Terry. Procedures are as painless as possible and Dr Ellis talks to you the entire time which really helps to keep you calm and your mind off what is happening. Getting an appointment can take a few weeks and once your are in the office you may not be seen anywhere near your scheduled time. The office staff is absolutely the most rude, unprofessional, lazy and hateful bunch of females of any business I have ever encountered. They raise their voices, cut you off mid sentence, hang up on you, do not return phone calls for days, tell you there is no earlier appointment then when you speak to someone else you get in days earlier, and this is a short list. Angie is the worst. I do not know how she keeps her job. I as well as others have complained about how downright hateful she is yet they do nothing.
5.0 Rating
April 6th, 2013
Dr Ellis & his Staff are amazing
I've been a patient for about 3 or 4 years. The overall experience at an appointment is EXCELLENT. Terry (his Physicians Assistant) is the most friendly, attentive, understanding, & empathetic person have ever encountered in the medical field. He really listens & is always helpful with the best bed side manor. I don't know where Dr Ellis found him, but he made a wonderful decision to bring him aboard! I feel the same way about Dr Ellis. He is a non-intimanding Dr that I feel very comfortable talking about anything to. I recently had a rhizotamy & even though the procedure itself was painful, it helps a lot. Now that I've found the right med combo, I am able to deal with the pain instead of feeling like a prisoner to it. Would most definatley recommend him to others & if he ever moved away from Baton Rouge I would do everything I could to follow him!! A plus plus plus is the grade I would give him & his staff
2.3 Rating
March 18th, 2013
Good dr, horrible staff, caters to junkies
Dr. Ellis is a good doctor but all the other issues over shadow this fact. His entire office staff is rude and uses street slang-very unprofessional, and cannot schedule appointments. You are never seen anywhere close to your appointment time due to the staff not scheduling procedures correctly. The mere sight of the vast majority of patients in this office is frightening. Zombie pill poppers everywhere, some of the most notorious junkies I have knowledge of frequent this office. They also charge your insurance huge amounts for office visits. One visit which resulted in nothing more than a discussion with Dr Ellis was billed to my insurance for over $800!
5.0 Rating
June 5th, 2011
5.0 Rating
August 7th, 2010
Finally found the best caring doctor in the world !
Nearby Doctors

Dr. Walter Ellis is similar to the following 3 Doctors near Metairie, LA.