Rate Now
Share Your Experience
Have you seen Dr. Walter Lewis III?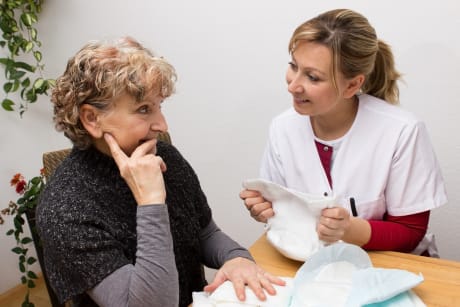 Urinary Incontinence
Learn about the symptoms and causes of urinary incontinence or urge incontinence.
30 Ratings with 10 Comments
5.0 Rating
July 25th, 2017
The BEST...!
Kind, friendly, extremely knowledgeable, highly professional, and a superb "bedside manner" to boot...! Very lucky to have found him after having had a terrible experience with a previous (my first) urologist. I read some of the highly negative reviews on here with total astonishment and am seriously wondering if Dr. Lewis happens to have an "Evil Twin" that treated those folks?
1.0 Rating
August 4th, 2016
The worst
Can't call office and make appt. they take your information an say oh we will talk to doctor and let you know and call you back. Than the next day they say oh sorry we can't offer you an appointment. I not only worked in the medical field but I also am a patient and have never been told they will call me back. I have since found another doctor who made a appointment within the next few days. If Doctor Lewis was the last urologist and only one on earth id rather suffer than go to his office
1.0 Rating
May 31st, 2016
Horrible, Arrogant, Unprofessional
One visit with this doctor was enough for me. He had a terrible bedside manner, very snooty to boot. I consider office visits important, not a time to be joking with staff. When I left, I was told to come back for an office procedure. I chose not to, went to my primary and was prescribed an antibiotic. If I hadn't done that, how long this doctor would have found out I had an infection I don't know. Glad I had common sense to run and never look back. Doctors forget we see specialists for real problems and need immediate help.
1.0 Rating
May 27th, 2015
arrogant, unprofessional, strange visit
It was a blessing that he was so unprofessional and lacking in common courtesy. He wanted to schedule a test which turned out to be unnecessary::: a visit to another doctor, one course of antibiotics, problem solved. He should learn to never make a patient feel uncomfortable or feel dismissed as he did. I'd choose no one over him.
4.0 Rating
April 7th, 2015
1.0 Rating
March 3rd, 2015
Bad Experience
"Dr." Lewis dismissed me before I had the displeasure of seeing him. After calling to make an appointment I was told that he would look at that info given to the staff and someone would call me. I was called several days later and told that the "Dr" would not see me -No reason was given. His message displayed a bold, arrogant, disregard of me before I was a actual patient. HOW WOULD HE TREAT ME IF I WAS. ??/What was his reasoning? To much of a Challenge or Not enough payment from insurance. Ps. I had a common urological issue that any trained urologist could treat. and
1.0 Rating
August 2nd, 2014
didn't bother with a follow-up
I found him to be lacking a bedside manner. I wasn't impressed. And didn't want to put my health in his hands. I found another doctor who treated my condition with antibiotics instead of the testing Lewis wanted done. Was better in one week.
5.0 Rating
October 9th, 2012
Great doctor!
Doctor understood my condition and it's impact on my life immediately. Doc was very knowledgeable about the problem and it's treatment. Very friendly doctor, put me at ease immediately, kind to his patients and their families. Just the best you could find in my opinion.
3.7 Rating
July 12th, 2011
Waisted months.
I waited 6 weeks for my first visit. I was told to have all kinds of tests done and come back in 6 more weeks. Everything was okay at that point. I was told to come back in 6 more week for an office procedure. Still couldn't find anything. I was given a prescription and told to come back in 6 weeks. Twenty four weeks later and my condition hadn't improved at all. The only question that I was asked consistently was for my insurance card and copay. I canceled my next appointment and will not be going back.
1.0 Rating
April 5th, 2017