Rate Now
Share Your Experience
Have you seen Dr. Warren Gluck?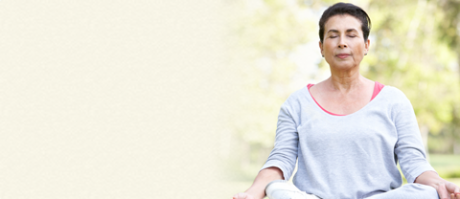 COPD
Get the facts about chronic obstructive pulmonary disease (COPD), including symptoms and complications.
5 Ratings with 4 Comments
2.0 Rating
May 18th, 2015
1.0 Rating
March 17th, 2015
Just don't go here
3.7 Rating
August 3rd, 2014
Worst day of my life
I was a patient at the S.V. Emergency room some months ago. I was not fortunate enough to obtain treatment from Dr. Gluck. I was "treated" by a P.A. under Dr. Gluck's supervision named Heather Jones. We are all entitled to bad days and if my experience with Ms. Jones was atypical, then treat this complaint as such, however I seriously doubt this is the case. I am not a complainer and I believe most everyone is entitled to the benefit of the doubt. However my experience in the ER under Heather Jones' care is appalling and unprofessional and I can stay silent no longer. This has been eating at me for months. I was driven to the er with severe vomiting, difficulty staying conscious, crackling in and shortness of breath, overall weakness, right flank pain, abnormal vision and full body spontaneous muscle contraction resembling seizures. After suffering as stated above for around 6 HOURS (must have been lunch break then some Candy Crush - it is a fun game...ugh...) I was finally given Zofran for the vomiting/nausea. After pressing the help button several times, I was able to tell a nurse that the Zofran was ineffective and the many vomit bags were piling up. They were saving my vomit - no idea why. anyway, after over an additional hour of suffering I was administered Phenergan, which did finally bring me some relief. Meanwhile I was still having the weird siezure-like episodes and the sharp pain in my righf side that felt like I'd been shived! I had not been offered any sort of explanation, no tests were performed other than blood and urine analysis for disseases that could in no way explain my symptoms (I researched each and every test performed on me and in my work I have access to ex and currently licensed physicians at my work who love nothing more than to rip apart other doctors or P.A.s decisions and potential errors- I suppose at times those ridiculous doctor egos can come in handy. I showed my paperwork to 3 of them and recieved only puzzled expressions and one of them stated "That's why my family goes to Bisbee if there isn't time for Tucson". Ok, so you get the basic idea - hours and hours of extreme pain and discomfort because my P.A. didn't know what to do and apparently wouldn't ask for assistance( H.J. was the only provider that examined me), oh, she did stop the vomiting/nausea and at some point my breathing got better. That was nice. So, here's how it ends: She bops in the room like she's without a care in the world - all smiles while I'm a grown man crying like a small child. She proceeds to explain that she's done all she can do and has released me. After all, she's a small time PA in a small time hospital and what did I expect? Professional health care? Pretend for a second she's right, which I know for a fact she wasn't. How about something like "Sir, we will do everything in our power to help you feel better (even if that is absolutely nothing) because it feels good to help people and it is, after all my job" If she could have mustered up something like this to let me know she cares and I wasn't on death's door. I could have left there not scared out of my freaking mind! I rushed up to Phoenix the next day and was treated in a few hours, got a couple of scrips and have been fine since. Everything they did to me in Phoenix could have happened in SV. I asked. If I showed that level of incompetence in my job or treated a customer with anything less than my best, I'm fired. Plain and simple. Unbelievable that that kind of treatment takes place in the health care industry. Very sad.
5.0 Rating
May 12th, 2009
5.0 Rating
August 7th, 2016
Nearby Doctors

Dr. Warren Gluck is similar to the following 3 Doctors near Tucson, AZ.