Rate Now
Share Your Experience
Have you seen Dr. Warren Snodgrass?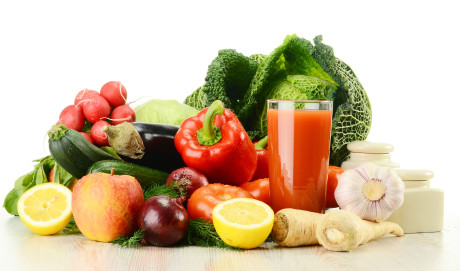 Type 2 Diabetes
Type 2 diabetes is a chronic disease in which your body is unable to maintain a normal blood sugar (glucose) level.
Quality Rating
Highly Satisfied
46 Ratings with 14 Comments
5.0 Rating
November 3rd, 2016
Wow
So I am an adult who HAD hypospadias. I saw plastic surgeons and regular urologists and they all did a terrible job. Nothing worked. Three surgeries later and 20 years past no doctor would touch me. Someone told me there was a specialist in Texas and I googled and found Dr. Snodgrass. I was VERY skeptical. But I just asked called to see and I reached Meg and Whitney who answered all of my questions and even put me on the phone with Dr. Snodgrass that next day! Long story short I scheduled a flight out a few months later and saw Dr. Snodgrass and when I landed I called the office and Missy asked if I wanted to check into the hotel first or be seen by the doctor. I mean, I could get used to being treated like royalty! That's the best! I opted to check in and get settled first and then Missy called me again when Dr. Snodgrass was out of surgery and they had a room ready. He spent nearly an hour with me and sent Whitney in who confirmed all of the hospital details and showed me exactly where to check in and answered my silly questions I thought of on the flight over. I hate to admit it but I can be pretty high maintenance. My family doctors office gets annoyed with me I can tell. This group was just absolutely top notch. I never once felt like a bother or like my question wasn't important and I always got an answer the same day which means a lot for someone who has been through this before with other doctors and didn't have a successful outcome. That causes major anxiety. But here I am! It's been a year since my surgery and I am perfect. Brand new! You would never know! So I am no longer skeptical! I highly recommend Dr. Snodgrass and Dr. Bush...unless you don't like amazing care and being treated like royalty. Then maybe they aren't for you.
5.0 Rating
June 23rd, 2015
Great Bedside Manner
We have been seeing Dr. Snodgrass since he was at children's. I am SO HAPPY to see him LOVING his new practice at PARC Urology. And even though it's an extra 15 minute drive it is TOTALLY worth it! All of the staff and the environment and the doctors are just so friendly and approachable. We ran a few minutes late our last appointment because of a wreck and they couldn't have been any sweeter about it! The lady at the front offered my kids water and animal crackers and the nurse drew on the chalkboard wall with my son and daughter and played tic-tac-toe with them while we spoke with Dr. Snodgrass. His pleasant demeanor and gentleness just put us right at home. Our kids look forward to visiting the office and we visit their Facebook page often. I love it that they think about their patients and their families so much that they started a charity. I really feel like I am a part of what they are doing and it's great. I just can't say enough good things about Dr. Snodgrass and his office! I highly recommend them!
5.0 Rating
March 12th, 2015
Amazing
5.0 Rating
January 28th, 2015
Amazing
We came from out of state because we knew Dr. Snodgrass was a world expert and he came highly recommended. He lived up to the expectations! My sweet child had already had two procedures and they weren't done anywhere near as expertly as Dr. Snodgrass did it! Also his staff was all so sweet and warm and friendly and the nurse allowed me to call and email with questions and concerns and even the insurance side of things the lady gave me her information and told me not to hesitate to reach out with questions or concerns. I did have a concerns after surgery and so I did call and they eased my mind right then and there! Everything has been really wonderful. He's a great doc. I wish I could give more stars.
5.0 Rating
January 8th, 2015
5.0 Rating
August 20th, 2013
Best doctor in the world for Hypospadias
I had my sons hypospadias repaired by Dr Snodgras . I remember I did not find too many reviews for him at that time. He is excellent and the best in the world. My son had moderate hypospadias with opening midshaft and after surgery you can't tell that there was any issue. He looks completely normal . I was pleasantly surprised with the results. No complications with the surgery. I would highly recommend Sr Snodgras , he is absolutely the best.
5.0 Rating
June 18th, 2013
Hyrdocele
Our son was born with a hydrocele; therefore his Pediatrician referred us to local Urologist that examined both adults and children in Texarkana. When we took our son for his initial appointment he stated that he had a hydrocele hernia and would require surgery. He also stated that we would have to wait until he was 1yr before we could do any type of surgery, but whenever he returned for his 6 month recheck at the age of 8 months they were very anxious to do surgery. After experiencing this our pediatrician referred us to Dr. Snodgrass for a second opinion which we found out that his "Hyrdocele hernia" was in fact a Hydrocele, but it wasn't a hernia they are two different things. Dr. Snodgrass also stated that the Hyrdocele would heal on its own and wouldn't require surgery; he told us that it could take up to 3 years before it healed itself. My Husband and I were relieved that our son didn't require surgery, but yet we were upset that the other urologist was very gun hole to do surgery. Dr. Snodgrass was very confident in his answers to our questions and knew exactly what the problem was and the fix for it, he was straight to the point and didn't waste any time. As we examine the situation, we drove 420 miles round trip and cost us a night in a hotel, but it was worth everything to know that our son doesn't have to be put to sleep to do a surgery on something that doesn't require surgery. Thank You Dr. Snodgrass and that you to the friendly staff.
5.0 Rating
March 4th, 2013
Hypospadias
From our research, we found Dr. Snodgrass. He invented the modern Hypospadias repair surgery. He works tirelessly to perfect and update it by making continual improvements. Google the "Snodgrass Procedure" or look up on pubmed how many studies site his work. His bedside manner is fine, but not his selling point. To others evaluating surgeons, don't go by bedside warmth--success in tricky surgeries comes from repetition and research. This man does more repairs than any of the people we interviewed. His results were great. He repaired my son's severe hypospadias, and we have had NO complications. He pees standing up, has a straight stream, and everything is straight. The usual outcome for severe hypospadias repair is complication after complication. We flew to Texas to see him, and would do it again.
2.3 Rating
August 30th, 2012
5.0 Rating
May 23rd, 2012
The best pediatric urologist.
5.0 Rating
February 21st, 2012
WONDERFUL!
5.0 Rating
March 16th, 2011
my review of dr.snodgrass