Rate Now
Share Your Experience
Have you seen Dr. Warrett Kennard?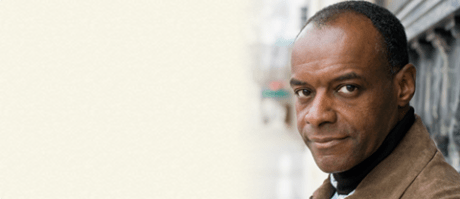 Colonoscopy
Get the facts about colonoscopy, including how and why it's done and doctors who perform the procedure.
44 Ratings with 22 Comments
4.0 Rating
September 5th, 2017
Gallbladder issue
I had to have my gallbladder removed unexpectedly. Met Dr. Kennard in the emergency room of one hospital. He told me what the issue was after a couple of tests. He stated he worked out of two hospitals, but preferred one over the other because of the surgical machines available for my procedure. All went very well, after two follow up visits, I'm great. Dr. Kennard answered all my questions, asked me if I had any other questions and was truly concerned about my well being.
1.0 Rating
July 12th, 2017
HORRIBLE DR.! STAY AWAY
I am appalled and cannot believe this Dr. still has a practice! From the get go, he was arrogant and his demeanor was inappropriate. I attempted to explain my situation and he didn't want to listen! I understand yes or no questions, not being chit chatty.. but this required my explanation and his rude comments were unnecessary! He asked if I wanted to be examined laying down or standing up, I had a dress on and he asked to raise it?? There was no nurse or any other witness present in the room. He should have given me an office gown to change into and had his nurse as a witness. However, he didn't even have a nurse in his office ?? He took it to the level or addressing me as no skinny Minnie, his own words!!! I have a bloated stomach due to a hernia, I am a size 8 and not fat at all! I have been in pain and he goes well obviously you are here aren't you.. Just one of the many comments this man addressed to me! It was so bad, I had to get up and actually walk out! I am glad it worked out though, I would have never let this man do surgery on me or trusted him at all! I voice loudly to stay clear from this doctor.
3.0 Rating
April 23rd, 2017
5.0 Rating
December 14th, 2016
I had to go to the emergency room because my appendix felt like it would burst so I got an appendectomy from Dr. Kennard. It's been about a week now and I am healing and I feel fantastic. I am a student going to college and money is tight right now and he offered half the price for my bill. He is a very nice person and genuinely cared about my situation. These other reviews seem a bit off because he was not rude at all to me.
5.0 Rating
September 12th, 2016
Patient
5.0 Rating
September 6th, 2016
5.0 Rating
August 11th, 2016
Pain relief at last
Dr. Kennard did a great job catching what several other doctors missed . He took time to listen to my symptoms . I had an overlooked Inguinal hernia and associated tear in my groin . Dr.Kennard was able to repair it laparoscopically which gave me great pain relief . The office staff is caring , sweat and very professional .
1.0 Rating
July 7th, 2016
Ghastly individual, do not use. I had a bilateral hernia repair which he managed to mess up on one side. When I had the follow up appointment I requested that he check to see what went awry. He told me that the machine he needed to do that was in another room and that as another patient (whom he had yet to see) was already in that room, I would have to wait. I waited, and waited and truly believe they forgot about me. To add insult to injury I was going to be charged another copay deductible because my insurance was now into a new year. His screw up and I'm having to pay again!! I told him to forget it and I never contacted him again. Rude, nasty attitude, and did I mention I was over sedated during the surgery and it took them many hours for me to wake, which my insurance had to pay extra for as I was taking up one of the recovery rooms!!!
1.0 Rating
December 4th, 2015
Knowledge is incompintant to my health
This doctor is very rude to nurses and enters the room at an appointment and says he only has a few minutes. He made a very bad call as for the Diagnostic of another operation, he said I needed without any further testing of anything that I needed my Gallbladder removed bothered me. His ultrasound was done on the wrong side of my body witin a minute and he had me setting down instead of laying down with no shirt on and some gel checking left side of body not right the side where your Glallbladder is by your liver. Be careful of this doctor!
5.0 Rating
November 8th, 2015
1.0 Rating
September 8th, 2015
Avoid this Doctor
1.0 Rating
August 26th, 2015
Nearby Doctors

Dr. Warrett Kennard is similar to the following 3 Doctors near Plano, TX.