Rate Now
Share Your Experience
Have you seen Dr. Wasiq Zaidi?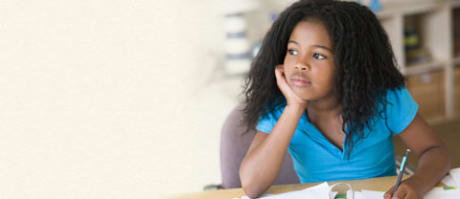 ADHD
Attention Deficit Hyperactivity Disorder (ADHD), including the different types and who gets them.
50 Ratings with 11 Comments
5.0 Rating
September 1st, 2017
Very good Dr
1.0 Rating
March 9th, 2016
Unhappy patient
Not easy to talk to about sensitive issues. Condescending and is easily angered by negative comments about my mental health concerns that I brought to his attention AFTER asking if I could speak candidly. Hard to communicate effectively. Never felt like he was engaged or cared about my overall mental health. Why is he in this profession I will never know!
1.0 Rating
October 26th, 2015
Please do extenuative research prior to choosing this one
my employer requested for certain questions to be answered. I had to continuously follow up with them to ensure that the documents faxed over here answered in a decent amount of time. I felt that during the check up process that it was rushed. I did not feel comfortable and was done it no time. I felt that it wasn't about us at the patient but more or less to get as many patience in and out as possible.
1.0 Rating
September 14th, 2015
He wants your money.
The office staff is quite rude, he likes to put you on drugs that form severe chemical dependencies, and my favorite, me, "the sleep aid you are giving me is giving me the worst nightmares, and I didn't even dream before, my sleep has become even worse, also, the depakote, if I even miss it by a few hours, I'm sicker than a dog, can we please try something else, these are the fist things we've tried, and from my understanding, there are numerous medications we can try, may we please try something else." Zaidi, "that's all I can prescribe you, it's all I will prescribe you, continue taking your medication as directed, also, I need you to hurry up and get your blood drawn." Me, "Ok seriously, I can't afford it, it's like $200 dollars for your tests, and I can barely afford to see you, also, I'm deathly afraid of needles, please give me something where I don't have to get my blood drawn, I'm begging you." Zaidi, "here are you prescriptions, have a nice day michael, I'll see you next month?" So, no joke, true story, that was the last time I eve went to see him, MHMR has had multiple complaints about him, do not see this man. He also refuses to pick up the phone to my therapist, I sat with my therapist the day before while he called, left him a voicemail, and also e-mailed him, my appointment with D. Zaidi the next day, he denied receiving any phone calls, or e-mails. I'm done being nice, he's a piece of crap.
1.0 Rating
January 30th, 2014
Not happy
Early on, he actually spent time listening. Now I feel I am on a production line, faster I get out the better with a prescription in hand. Waiting times for the doctor are also greatly increasing and there is zero privacy in the tiny waiting room/front desk area.
5.0 Rating
July 14th, 2013
Definitely One of the Best!
I really like Dr. Zaidi a lot. I feel like he listens to me, respects me, and makes me a partner in my treatment. His office staff could be friendlier, but I think the worst one no longer works there. It is true that there is a long wait, but I usually don't mind because I think that he is really trying to evaluate progress by seeing what is going on and how/if you are coping well. I think he is a really good psychiatrist.
5.0 Rating
June 20th, 2013
I was in urgent need of seeing a new doctor. I called and they squeezed me in same day... as a new patient! My appt was at 1:15 was seen by 1:25, the doctor asked questions that pertained to why I was there. He was concerned and I do not feel like he was just trying to make money, he wanted to get me on the right medication to help me get better. He even gave me samples of what he wanted to try before I spent the money on prescriptions. I was pleased and the reviews I read before seeing him scared me but I feel great now.
1.0 Rating
February 13th, 2013
This doctor only wants your money. He wants you to come in every month for a new perscription. He has no interest in talking to you or helping you.
5.0 Rating
August 29th, 2012
Best Psychiatrist ever!
1.0 Rating
June 28th, 2012
office staff is friendly and professional.
Doctors rush you in and out. Don't spend enough time with you. Office staff is great! Wish the doctors were.
3.0 Rating
September 25th, 2017