Rate Now
Share Your Experience
Have you seen Dr. Wayne Berryhill?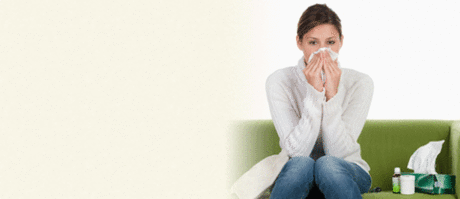 Home Allergies
Get the facts about indoor allergies, including symptoms, common allergens, and doctors who treat the condition.
Quality Rating
Highly Satisfied
33 Ratings with 13 Comments
1.0 Rating
August 14th, 2016
Terrible Customer Service
Dr. Berryhill did my childs ear tube placement, we saw him in the OKC clinic the surgery was booked that day all was fine there. He didnt have the best bedside manner but i can deal with that a lot of surgeons dont. We did the sugery he was offensive that day but the tubes worked great so again whatever he stated then her tonsils needed to be removed when she was old enough. We didn't see him again at the followup in Norman just his PA who is very nice. So when she was old enough we started the ball rolling on getting the tonsils out so we made an appointment at the norman clinic saw the PA again still no Berryhill but the nurse for Dr. Berryhill and PA was rude, dismissive, she lied 3 times once to my secondary insurance once to my husband and once to me she also never returns calls timely. It took a month to book a surgery for a tonsillectomy I got tired of waiting so I contacted the surgery scheduler and re-turned in the paperwork she wouldn't do and it was scheduled in two days. She also implied that if our insurances didnt pay we couldnt afford to pay and thats why she wouldn't scedule the surgery. So as i said Dr. Berryhill did my child's tubes in her ears he has a bad bedside manner so when you mix that with a terrible nurse well the whole situation stinks. Needless to say the surgery was cancelled due to unexpected illness and we will be using another Doctor later. So if you are looking for good customer service don't bother with this place.
1.0 Rating
June 17th, 2016
1.0 Rating
May 14th, 2016
Dr. Barryhill was dismissive, unkind and outright rude in his dealings with me and my family member. He may be a skilled surgeon, but lack of respect for his patient means that he does not listen well (if at all), is unwilling to answer questions thoughtfully, does not take the time necessary to communicate fully, and is therefore untrustworthy in other areas. I advise my friends and colleagues to take the time to drive to Oklahoma City. Dr. Barryhill should find work he enjoys rather than inflicting his arrogance on frightened and hurting patients.
4.0 Rating
April 6th, 2016
Dr Berryhill is GREAT!!!
1.0 Rating
November 19th, 2015
Worst poser ever
1.0 Rating
September 13th, 2015
He doesn't like suspected homosexuals
I went to see this one after I was diagnosed by another doctor with an ear cyst. After Berryhill sent me for CT, read the films, he told me he might have to operate in a minor way, or a major one where he creates a larger opening for my ear that I will have to have cleaned indefinitely. He just wasn't sure until he got "in there" to see the size of the cyst. He also asked me if I had any high risk behaviour like homosexuality. I wonder if he asked his female patients the same thing seeing as they can also engage in this high risk behaviour? I was rather offended by this and thought that he should know better. It felt as though I was dealing with an ex frat boy. His explanations were garbled with medical language I couldn't follow, and when he tried to describe it further, he got impatient, left the room for a short bit, then returned to explain in a slightly condescending way and with a goofy look on his face. I had the feeling he didn't want my business. His nurse was abrupt, pushy, and when I wanted a record of the visit and diagnosis, she took her time and acted evasive. I went to get a second opinion, and found out that my cyst was very small as it was noted on the films, and that it would be as minor a surgery as possible with no larger opening needed. I wasn't asked any personal questions about my sex life, and decided to go with the second opinion seeing as how he even showed me on the films the location and size of they cyst, and how easy it would be to remove. I'm so glad I got a second opinion on this one. It cost me a little more, but was well worth not having this unprofessional "doctor" any where near my ear. Berryhill may not treat everyone this way, but this one he did. He's obviously very picky about his patients and possesses a certain degree of insecurity.
5.0 Rating
October 25th, 2012
Excellent doctor, caring man of God
Dr. Berryhill performed surgery on me for an acoustic neuroma (tumor on 8th cranial nerve). Although I had already lost my hearing due to the tumor, Dr Berryhill worked with me to find a possible solution to the hearing loss. I had complications that resulted in being readmitted to the hospital for almost a month. Dr Berryhill explained everything and kept my family well informed until the problem was solved.
5.0 Rating
February 24th, 2012
I recommend Dr Berryhill to everyone I meet that suffer from or have a child who suffers from chronic ear infections. Dr. Berryhill is the only doctor who took the time to figure out what was causing my daughters ear infections instead of just blowing off my concerns. My daughter had 5 previous surgery's before coming to see Dr Berryhill none of which helped her. Since coming to see him in 2007 he has performed 3 more surgery's and she has been doing great :)
5.0 Rating
August 29th, 2011
5.0 Rating
March 23rd, 2011
Great doctor and surgeon
Had a Cholesteatoma, and Dr. Berryhill did an amazing job finding out exacly how severe it was. Had surgery three weeks after diagnosis. Little to no ...
5.0 Rating
August 6th, 2010
He was my last hope.
After 5 years searching for the answer to what was wrong with me, I was at the end of my rope. Dr. Berryhill was the only doctor who kept trying to figure out what was wrong with me. Other doctors made me feel like I was crazy, but not Dr. Berryhill. My first appointment with him, he spent 3 hours with me. He was finally able to pinpoint my problem, which is extremely rare - superior semicircular canal dehiscence syndrome - with that diagonsis he was able to operate on me. I now have a new life - free of all that haunted me before.
1.0 Rating
May 10th, 2010
Medical Nightmare----