Rate Now
Share Your Experience
Have you seen Dr. Stanford Downs?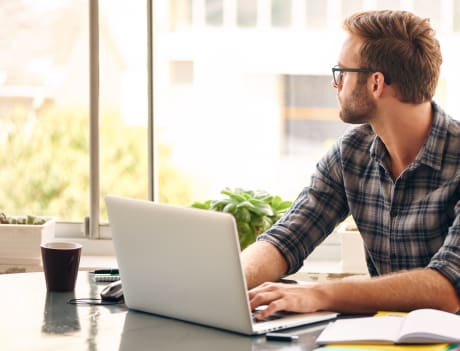 Adult ADHD
Get the facts about attention deficit hyperactivity disorder (ADHD) in adults, including the different types and symptoms of each.
20 Ratings with 11 Comments
2.0 Rating
July 5th, 2016
Poor staffing leads to disastrous
There has clearly been a staff shake up in this office. Within 1 month both MAs and the receptionist were gone. Dr. Downs new MA Trish is the least helpful most disrespectful medical staffer I have ever met. Much needed prescriptions are overlooked and forgotten over long weekends and the expectation is that you will clean up her mess for her. She is highly judgmental and plain unprofessional. Dr. Downs himself typically runs late and is a bit to quick to resort to older medications even when told you have failed them in the past. The response times are mishandled by the inept staff that is kept. I will not return to this office and instead will pay to see a neuro specialist in Seattle. P
1.0 Rating
September 2nd, 2015
Very negative not good
5.0 Rating
February 9th, 2015
1.0 Rating
April 8th, 2014
MS patient
Dr. Wayne Downs is a typical doctor these days who is only interested in slinging medications at patients instead of exploring any other options. Like most in the healthcare field these days, Wayne Downs isn't interested in helping patients get any better, instead the focus seems to be keeping people sick while religiously taking a bunch of meds throughout each day. Dr. Downs has also been convinced (probably by the pharmaceutical reps) that no complementary therapy will do anything for you because "there have not been clinical trials on them". Unfortunately, every one of the fda approved treatments prescribed by downs have failed miserably leaving me in a wheelchair. I feel like Dr. Downs lack of personal interest in the wellbeing of patients has led me into a very bad place that could have had a different outcome had my primary neurologist had a genuine interest in my wellbeing or any interest in keeping me from becoming extremely disabled in only a few years.
5.0 Rating
March 13th, 2014
3.7 Rating
June 4th, 2013
Wish he would explore more treatment options.
Overall, I like Dr. Downs. He is a relatively personable guy and doesn't hurry you through your appt. as some providers do. He does tend to whine a bit about how busy he is etc. which may be offensive to some patients who may be having a harder time with their lives in general. I find him to be cautious with most things which I find to be a good quality in a provider. All to often providers are chomping at the bit to use you as a guinea pig for the newest meds, Dr Downs is not that provider. I also feel that he is honest in his suggestions when asked. Dr. Downs, like most providers these days, is not very timely and I usually wait for at least 30 (many times 45-1hr.) minutes after my appt. time. This seems to be par for the course in todays medical industry which is unfortunate. There is also no follow up and I routinely need to call the office for test results etc. (also seems to be the norm these days). Overall, I would recommend Dr Downs for anyone needing neurological care in Anchorage.
5.0 Rating
June 29th, 2012
Best Brain Doc
1.0 Rating
November 30th, 2011
Had to fire him
5.0 Rating
November 28th, 2011
Caring Professional
5.0 Rating
July 19th, 2011
1.0 Rating
June 2nd, 2011
Down With Downs
This doctor will make a diagnoses without referring to medical records or performing a single test. He treats his patients like he's better than them and he has absolutely no bedside manner. If your asked to have tests performed by your place of employment your diagnosis will surly be based on whose paying. During this appointment he asked for the medical records, then he was asked "can't you access them electronically" he very rudely replied "no". After a few minutes of conversation he rendered a diagnosis without referring to any medical records or performing a single neurological test. In my opinion this doctor has no interest in the patient only the paycheck.