Rate Now
Share Your Experience
Have you seen Dr. Wayne Duran?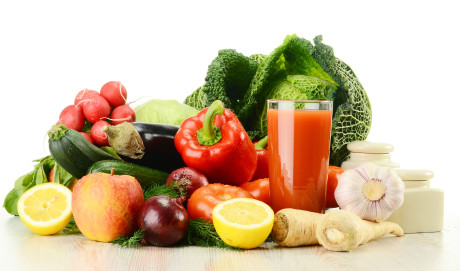 Type 2 Diabetes
Type 2 diabetes is a chronic disease in which your body is unable to maintain a normal blood sugar (glucose) level.
Quality Rating
Highly Satisfied
49 Ratings with 16 Comments
2.0 Rating
June 11th, 2016
Fabulous Physician-Office Staff and Billing Nightmare!
My father was a marvelous physician so I have some understanding of what a great doctor is and that does sum up Dr. Duran. My husband and I have gone to him for many years and the mess ups with his office and billing staff has become a nightmare. If you phone in you will never be allowed to speak with the doctor for any reason. My scheduled appt.s take on average 3 hours to complete because of wait times. Walk in appts. wait about what I have waited with an appointment. Had to walk in one day for urgent care and although I was a long term patient that visit took 5 hours! They had lunch while I waited. Also because of a problem they had with their lab many patients got sent to a collections agency and we had to sort the mess out ourselves to save our credit. Love Dr. Duran but am now in the search for a new family doctor.
1.0 Rating
December 5th, 2015
Be ware!!!!
Been a patient of his for more than 10 yrs.....recently had an FMLA claim that his office dropped the ball on and he defended his staff, however, she's no longer with them. Since then, he's been extremely defensive, and of recent, states that " because my insurance didn't pay claims" he's demanding (through an office personnel) that I pay him at least$1,000.00 + ,..and he can't see me until the balance of close to $10k is paid in full. He didn't have the decency to come talk to me himself......UNBELIEVABLE Interesting......the last time I actually saw him for a visit was when he was injecting me with a painful cortisone shots and told me to scream "doctor!" after I cursed. Needless to say......that practice didn't lose my family and I, but there WILL BE complaints filed. We have many friends on "the hill" who've experienced similar things. Not ok
5.0 Rating
January 25th, 2015
Dr.'s Duran & Rice
1.0 Rating
March 20th, 2014
Never
1.0 Rating
January 14th, 2014
HORRIBLE!
There is not a single aspect of Access Urgent & Family Healthcare or Dr. Duran that I can recommend. The wait is NEVER less that 40 min and is OFTEN more than an hour. It is clear from the very first appointment that separating you from your money is FAR more important to the staff and doctor than you or your healthcare. HORRIBLE rude staff. TERRIBLE billing/insurance (often overcharged!). Do yourself a big favor - FIND ANOTHER HEALTHCARE PROVIDER!
1.0 Rating
January 7th, 2014
Good Doc bad office
5.0 Rating
March 19th, 2012
INTELLIGENT, GREAT LISTENER, THE BEST DOCTOR!
At first, I was seeing Dr. Duran on an urgent care basis. But when I compared his professionalism and accurate diagnostics to my primary care physicians at Virgina Mason, Federal Way, it became obvious that I needed to make him my doctor. Period. He is thorough, smart, and figures out what is wrong with me 100% of the time. Then he gives me two or three ways to treat my illnesses or injuries and bases all of this on the most current research available. I trust him over any other doctor in our area. But sadly, I agree with the other patients who think his front-desk help is sorely lacking in professionalism. They provide the worst service I've ever witnessed, which is a complete shame for Dr. Duran's sake. If I were him, I'd fire my office manager and hire someone who can turn that place around.
5.0 Rating
September 6th, 2011
Awesome Doc-Hard to Find
I bounced from one doc to another for Fibromyalgia. I found Dr. Duran through a random person and am so thankful I did. He is exteremely compassioate, always makes the time to explain everything, is willing to truly listen, and most importantly will work doggedly to help in any way he can! I have to move out of state, and not being able to have him as my doctor is the worst thing about moving. It took me 10 plus years to find him!!
5.0 Rating
March 30th, 2010
Incredible Dr
My entire family has seen Dr Duran ever since he opened his office in our area. He is an incredible DR. HE ofund the source of my 3o years of chronic sinus infections when all others missed it. He has taken care of my husbandm adult daughters and son with an extreme degree of professionalism, knowledge and humanity-a combination you cannot beat. He is NOT a pill-pusher and looks for what is not obvious. A great Dr and man.
5.0 Rating
March 26th, 2010
Smart Doctor