Rate Now
Share Your Experience
Have you seen Dr. Wayne Sampson?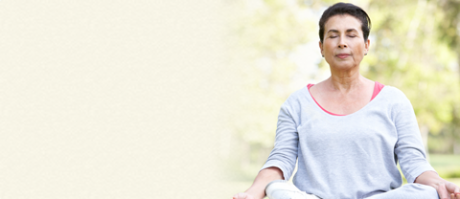 COPD
Get the facts about chronic obstructive pulmonary disease (COPD), including symptoms and complications.
26 Ratings with 7 Comments
5.0 Rating
January 13th, 2017
Competent and caring doctor.
5.0 Rating
October 11th, 2016
Vp
1.0 Rating
July 25th, 2016
agrees with 1 star patient 2009
Does lie hate to say but like his nasty nurse > hes full of something not giving un biased diagnosis for one thing -- mad he was able to put his easy to prove by 1st year med student his diagnosis was wrong!!! Alredy had 2 drs report that was 100 percent opposite this guy needs to quit fn with peoples health with total lies !!! Glad he helps tb malaria aids in guyana Jonestown but very happy to see kids getting help but hope he s not lying here comparing to ones there because some reason he is definitely leaving out info and beyond that saying thinhgs that other dr s. Already said opposite ??!! Not fair to get a dr that doesnt keep Hippocratic oath. !!! Or compare me to ones he helps in jonestown bless them all but my dad was Korean war vet and his adopted dad was 2nd oldest marine in service to date ... i was denied once after filling selective serv card us army denied me due to health and feet !! Anyway this dr is scary since seems nice liooks like dr yet either lies or believes his incorrect diagnosis proven wtong by next dr so im stymied ?/!¿¿% After reading others that say liar il say true story ..but maybe he believes what he writes itd be better than knowingly mis diagnosis
1.0 Rating
January 24th, 2015
5.0 Rating
November 13th, 2012
Current patient.
5.0 Rating
December 14th, 2009
Appreciation
1.0 Rating
June 6th, 2009
The Doctor who does not tell the truth
I am submitting this report on Wayne Sampson who I refuse to call a doctor because of how he treated me during and after my appointment with him. I was sent to him for an examination from the office of Disability, and he never touched me far as examining me, he did not ask me any questions pertaining to my health, and yet he submitted a report to the Disability office stating that I was fine for bending, lifting my legs, things I was never tested on, he is a liar and not a good doctor. I did not know him before and do not wish to know him now because I do not like liars and especially a lying doctor, because my health is very important to me and for him to feel the need to not examine me and then make a report stating he did, is just wrong for someone in a position such as his. I would advise no one to look to him for good service far as taking care of your health, because if he can make of lies and sent them out in a report surely you can not count on him to tell you the truth face to face, which he can not do. I could barely walk that day for the pain, and when I was leaving he tells me to take my time and be careful and yet I was in good shape.He is a liar and I am sad that I was treated like this by a professional service and just hope that it does not happen to someone else, although I probably was not the first one he has done this to, but I do hope that I can make a difference where it will not happen to no one else who is depending on him to tell the truth about their health. Doctors should care about their patients, suppose it was you?
5.0 Rating
April 17th, 2017
5.0 Rating
February 14th, 2017
5.0 Rating
January 7th, 2017
1.0 Rating
September 24th, 2016
5.0 Rating
May 28th, 2016