Rate Now
Share Your Experience
Have you seen Dr. Wayne Trotter?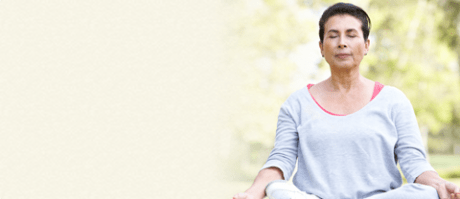 COPD
Get the facts about chronic obstructive pulmonary disease (COPD), including symptoms and complications.
18 Ratings with 9 Comments
1.0 Rating
May 12th, 2016
TERRIBLE Bedside manner and difficult to talk to w/o being judged
I have had this Dr for 4 yrs and he looked at me before my physical and asked me if I was his Dr!! He speaks very fast and always seems to be in a hurry to get out of the room. He basically calls you a liar when you explain an issue with him. Until your blood work comes back and proves you right. He has no bedside manner. Unless being mean and making fun of your family history is a good bedside manner. Beware if you're a female that needs a breast exam. He squeezes so hard that he leaves bruises. My husband has the pics to prove it. I left his office and had a few drinks and a few smokes. Something I don't normally do. But I sure needed it that day.
5.0 Rating
March 21st, 2016
3.0 Rating
November 12th, 2015
5.0 Rating
May 13th, 2015
5.0 Rating
March 19th, 2015
5.0 Rating
December 30th, 2014
1.0 Rating
October 22nd, 2011
I saw dr. trotter because my pcp was unavailable. I went to talk about weaning off my depression medicine (celexa), I was on 40 mg. He told me that i could either stop taking it or wean off (for any of you who are on depression medicine and have missed a dose you know this is a bad idea). Anyway, I told him that when I miss a dose even for a day, that by the end of that day I am feeling sick and nausous. He said 'well that's kind of hard to believe but you're the one who takes it.' I was unimpressed that he would doubt my symptoms.
1.0 Rating
June 21st, 2010
Stay away from him, misdiagnosed many of us!
I'm surprised he hasn't been pulled from practicing. He told my best man that his painful sore throat and fact hhe couldn't swallow well was just viral because the strep test came back neg. Never bothered to question why it was our best man was getting worse in 3 weeks. He ended up going to the ER only to be informed he had throat cancer. And this was just a viral sore throat to Dr. Trotter. He told me I had a little knee sprain. When I couldn't walk right weeks later still I begged him to see an orthopedic, he said he saw no issue. I started arguing w/ him he finally said yes..and I found out I had a torn acl and mcl. Again Trotter thought this was a little sprain. He told my wife last year that multiple joints hurting and muscles was nothing.He said if anything he'd call it quadricep tendonitis. Took an urgent care dr to do more blood work to see that her ANA was slightly elevated which is indicative of some AI disease/connective tissue disease. Thus far she is diagnosed w/ hypermobilty, a benign course of Fibromyalgia and x-rays shwoed mil erosions that could be indicative of IA...but they want an MRI to be sure. Each dr said tat trotter telling her this was in her head was crazy and that if he in fact di x-rays he could have halted this sooner. Stay as far away as you can!
1.0 Rating
April 27th, 2009
He is my mother's PCP. He apparently did not read her chart. She has moderate to severe aortic stenosis. She had to practically beg for appointment (answer nurse's 15 questions) for sudden shortness of breath, raspy breathing and ankle swelling. He diagnosed anxiety and sent her home with an inhaler! He at least did an xray. When that revealed fluid in her lungs the next day he prescribed lasix and potassium only. She is now in the hospital with congestive heart failure, only because I insisted she go to the ER when her foot turned red and she had extreme leg pain. She may also have had a mild heart attack. Stay Away!!!
5.0 Rating
January 30th, 2017
5.0 Rating
October 13th, 2016
Nearby Doctors

Dr. Wayne Trotter is similar to the following 3 Doctors near Worcester, MA.

Dr. Richard Rosiello

Pulmonary Disease, Internal Medicine, Critical Care Medicine

Worcester, MA 0 mi