Rate Now
Share Your Experience
Have you seen Dr. Wayne Warren Jr?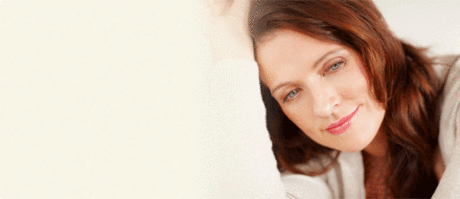 Epilepsy
Get the facts about epilepsy, including the different types, symptoms and causes of the condition.
26 Ratings with 10 Comments
2.0 Rating
March 1st, 2017
Confident doctor, subpar work
5.0 Rating
December 27th, 2016
Relief at Last
1.0 Rating
November 29th, 2016
Office manager Lisa is a crackhead
1.0 Rating
April 3rd, 2016
Arrogant
Dr. Warren is the most arrogant person whom I've ever met. He was rude, did not do a neurological exam required to order an MRI. He asked no questions about pain or anything at all. I would never recommend him to anyone! He was in the room with patient about 3 minutes. Had to call back to get MRI. Never contacted the patient or followed up in any way.
1.0 Rating
June 19th, 2014
Run from this doctor!!
5.0 Rating
March 1st, 2014
Saved my life!
I am so surprised to see all these negative reviews, I will admit after my surgery I only got to see or talk to the PA and that did frustrate me however when I went to Dr. Warren after having been to 3 absolutely rude, cocky and incompetent neurosurgeons who said it was all in my head, Dr. Warren told me I wasn't crazy, most all of my complaints that I'd been seeing different doctors for over 3 years was due to cord compression and he showed me on the MRI where I wasn't getting enough spinal fluid to my brain and I'd been that way and in excrutiating pain among other things for several years. He had me in there within ten days for an ACDF and I have my life back. Yes I had pain afterward for a while but part of it was undiagnosed reflux that just happened to be hurting in the same area as the surgery and my muscles were weak and I just needed a little Physical Therapy. I will say East AL Med Ctr wasn't a super hospital, some of the nurses were mean and tried to charge me for meds I didn't take or ask for and my room floor was very dirty. However, Dr. Warren held my hand and prayed with me before they put me out and rolled me in, I went into surgery with a complete peace knowing he was a man of God and that the Lord had led me to him thru another friend who's life he literally saved from being paraparalegic a few years prior. They knew I was having a panic attack when I first got there and they addressed that as well. It's been a year, and they've answered every call and even reviewed two extra xrays for me when I thought I might have had an issue and responded to let me know I was ok. I thank God for this man and his wonderful staff, and I absolutely refer him all the time! He's busy saving people from paralysis and babies with brain tumors so if he doesn't want to chat much ... I get it!
2.3 Rating
October 15th, 2013
Very upset... thought I could trust him
Recently had surgery with Dr. Warren, called nurse about problem I was still having, was told it was not related. Once I basically begged for another MRI was told there was still an issue. Each time I go in, he is very rushed, does not take notes and has not done the first neuro exam on me since my surgery. It is easy to get in with him and his staff is very nice but he seems to be the type that is like "well your surgery is over, now move on"!
1.0 Rating
September 27th, 2013
1.0 Rating
July 27th, 2012
What a jokie
This doctor is only concerned about the money..it's amazing too that all of my reviews are being cancelled as soon as I get them posted... hmmm, something fishy going on here.
5.0 Rating
February 20th, 2012
Dr. Warren is an AWESOME doctor!!!
I went to Dr. Warren for a problem with my neck after having been to another physician who stated I didnt have a problem and just ordered epidurals for me. Dr. Warren immediately saw the problem and decided on my treatment which was surgery and I have NOT regretted his decision one minute!! I am totally pain free and my neck hasnt felt this good in years!! He is a Godly man and has an excellent bedside manner and I have recommended him to anyone needing this type of surgery and they also have been pleased with his treatments!!
5.0 Rating
September 23rd, 2015