Rate Now
Share Your Experience
Have you seen Dr. Weber Chuang?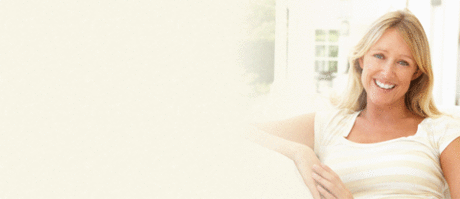 Hysterectomy
Learn about why this procedure is performed, who gets it done, and the different types of surgeries available.
41 Ratings with 11 Comments
1.0 Rating
February 18th, 2017
2.0 Rating
January 26th, 2017
Poor customer service from his nurse and staff
After speaking with Jamie this morning I have decided to fire Dr, Chaung. I was a TRT patient and had a vasectomy and after deciding to have more children I was referred by a doctor who I consider a friend to Weber. My first visit was very pleasant and plan to use HCG and a Estrogen blocker was devised. When I complained of withdrawals I was treated dismissively, my calls were not returned in a timely manner. I was told I could not possibly be having an issue. Jamie is argumentative and combative. Little empathy.
4.0 Rating
January 9th, 2017
Smart doctor
I visited him once so far. And I read all the reviews just now and I can see where they are coming from. He might seem a bit detached emotionally but what do you expect from a dude who works with D***s all day lol. In fact, after striking the right conversation with him the dude seemed really nice. Noce enough to be my friend at least. He is extremely smart and knows a lot more than people gave him credit for. Extremely skilled when it comes to doctor work and knowladge. I tested him with diffrent subjects and he knew where I was going right away. His office staff was nice especially Ebony she is an angel. He is somebody I would definetly recommend. But I will update after my next visit
1.0 Rating
March 13th, 2016
Dr. Chuang didn't listen about my testicular pain. A brief exam was done to check for varicocele he said he couldn't find anything wrong and ordered a scan this took 4 visits. He felt my weight was the cause of my testicular pain. Scan result showed him 1 varicocele on the left. I didn't trust him to do my surgery. I went to another urologist specialist Dr. Buch who found varicoceles on both sides 1-left 2-right on the 1st visit examination. I had surgery 2weeks later & i'm recovering nicely.
Doctor's Response
We appreciate your feedback and because you placed the same review on different sites, we will respond with the same reply. Varicoceles are fairly common, occurring in about 10 to 15% of the general population. However, several recent studies indicate that the incidence of varicoceles is inversely related to BMI, meaning that as BMI goes up, the incidence of varicoceles goes down. Furthermore, the majority of varicoceles do NOT hurt. Varicocele surgery is a straightforward procedure in experienced hands, but determining that a varicocele is the source of a patient's testicular pain is not so simple as there are many causes of testicular pain. A detailed exam and testing is important to most accurately determine the cause of and treatment for testicular pain, instead of rushing to do surgery.
SHOW
1.0 Rating
June 30th, 2015
Worst manners, very rude , don't see him if you want to get better.
The doctor is very rude and doesn't spend time with patients and simply rush through. He looks down upon his patient as if he knows everything and the patient does not. His attitude and approach to patient is very bad. He even asked me to go somewhere else when i asked him about another related issue which i think could be the root-cause for my main issue and he was very rude saying that.. His staff is even worse. They don't respect the patient's time and they don't respond to our questions and concerns. When i called to get my results, the staff at front desk hung up on me twice and the third time it was forwarded to the nurse voice mail. finally the nurse called me back late in the afternoon. My issue is not resolved but i will not go back to this doctor. I still need to get copies of my results (ultrasound, bloodwork, SA) and i hope i can get them , but may have to call the staff and bear their rudeness..
Doctor's Response
Thank you for your comments as we are always striving to improve. I am sorry that you had a bad experience. I realize that sometimes the facts are difficult to accept, and sometimes treatment recommendations are not always easy to do. Our phone system and call center has indeed not been up to par and are undergoing structural and organization changes to better serve our patients.Test results are always available to patients. Again, I am sorry that we did not meet your expectations and wish you the best of luck.
SHOW
1.0 Rating
June 30th, 2015
Worst experience.. Doctor Chuang's attitude doesn't help patients. He has no interest in listening to the issues. His approach is unfriendly and not seem interested in spending quality time with patient. I have visited him three times and the experience was same all three times.
Doctor's Response
I am sorry that you had a bad experience. I strive to provide an accurate diagnosis, explain test results, and provide treatment options that patients can understand. Then, together, we can make a treatment plan that can help patients achieve your goals. I realize that sometimes the facts are difficult to accept, and sometimes treatment recommendations are not always easy to do. Again, I am sorry that I did not meet your expectations, and I wish you the best of luck.
SHOW
1.0 Rating
October 14th, 2014
RUN AWAY!
My husband and I have been seeing Dr. Chuang for a couple months. We were being seen for infertility issues. First time we met he barged into the room. When it came time to see my husband, he basically kicked me out without notice. My husband and I were really embarrassed. We've seen him about 4 times. The last time we had seen him, I didn't go simply because of his ugly attitude. Does he think we like seeing him for infertility issues? Uncompassionate, rude, and plain old UGLY. Don't ask questions, it annoys him that we are not as educated as he is.
1.0 Rating
August 13th, 2013
Horrible Experience
My husband and I saw Dr. Chuang earlier today. We were being seen for low testosterone, and how that might be affecting my husband's sperm count. He completely rushed through the appointment, and did not even bother to look at some of the other symptoms he was having. He told him "drop your pants" like it was nothing. We are a young couple so my husband was really embarrassed. I asked if I should step out, and the Dr. said "I don't care, it's up to you." We do not feel like it was a successful appointment, and we feel like we wasted our money. If you are looking for a kind, compassionate doctor who is well informed, I would NOT recommend Dr. Chuang. I am honestly very disappointed and we are very discouraged.
Doctor's Response
Thank you for your feedback. I understand that a visit to the doctor can be stressful and that a physical examination can make someone feel uncomfortable. However, a physical examination is a crucial part of a thorough medical evaluation. To help ease the male patient's anxiety, I routinely ask if the female partner would like to step out of the room during the physical examination. I leave the decision ultimately up to the male patient and his comfort level. I am sorry that you feel the way you do regarding your visit. I wish you the best of luck with your endeavors.
SHOW
1.0 Rating
December 28th, 2011
My husband was a patient and this by far has been our worse experience with a doctor! The staff was professional, however, they NEVER followed up with my husband after his procedure. We never received a phone call asking about the healing, the stitches or anything! We had to call several times to try to make the follow-up appointment for the testing of the specimen. And even then, it was impossible to speak to a live person from the office. I absolutely, unequivocally DO NOT recommend this office for your vasectomy! Please do yourself a favor and go elsewhere. You will be so glad you did.
Doctor's Response
I am glad that your procedure went well, but am sorry that your post-procedure experience was poor. I agree that it is unacceptable that you were unable to reach a live person to schedule your followup appointment. The office staff has recently undergone organizational changes and procedural revisions. A live person can now be reached more easily, whether that is an office staff person during business hours or the call center, after hours. We strive very hard to improve the patient experience in our office and take constructive reviews such as yours into account when modifying office protocols. Thank you for taking the time out of your busy day to write a review and help us improve!
SHOW
1.0 Rating
March 8th, 2011
NO COMPASSION AT ALL
i WENT TO OFFICE TO SEE WHY MY URINE TESTS HAD SHOWN BLOOD IN THEM FOR THE LAST MONTH. tHE FIRST 5 MINUTES I TALKED TO HIM, HE TOLD ME I HAVE SIGNS OF BLADDER CANCER WITHOUT KNOWING ANYTHING ABOUT MY CONDITION OR WITHOUT ANY TESTS YET. HE STRESSED ME OUT SO MUCH THAT MY BLOOD PRESSURE HAS BEEN UP FOR THE LAST WEEK DUE TO WHAT HE TOLD ME. HE EVEN SAID IF HE FINDS CANCER HE WILL HAVE TO DO AN IMMEDIATE OPERATION. I THOUGHT THE NEXT SUBJECT WOULD BE ABOUT BUYING A GRAVE , AS HE WAS GOING SO FAST IN 5 MINUTES, JUST BECAUSE HE FOUND OUT I WAS A SMOKER WITHIN THE FRIST MINUTE I TALKED TO HIM AND TOLD HIM ABOUT THAT. I NOW HAVE CHANGED DR AND WILL NOT EVER GO BACK TO DR. WEBBER. IF A DR HAS NO COMPASSION, HE IS NOT GOING TO BE MY DR. I WENT TO HIS OFFICE AT 1:33 PM AND DID NOT EVEN GET TO SEE HIM UNTIL 3:20 PM. JUST A VERY BAD EXPERIENCE. I DO NOT RECOMMEND THAT OFFICE TO ANYONE.
Doctor's Response
I think that you zeroed in on one possible finding from the recommended tests, which may have been cancer. I know that that can be very difficult to hear. I did mention several other possible outcomes which are again only possible outcomes. I did not intend to come across as insensitive, and I sincerely apologize if I did. It sounds like you have gone elsewhere for your care, and I wish you the best of luck.
SHOW
3.0 Rating
January 9th, 2017