Rate Now
Share Your Experience
Have you seen Dr. Weimin Hu?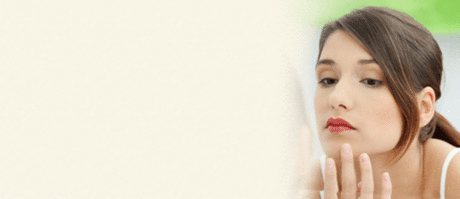 Acne
Get the important facts about acne, including the different types and what causes it.
Quality Rating
Highly Satisfied
61 Ratings with 20 Comments
5.0 Rating
July 14th, 2016
Top notch medical facility
My first experience with skin Cancer, specifically melanoma. I was contacted immediately upon determination of the biopsy. Dr Hu personally contacted me to advise of finding and urged quick surgery. My experience with 100% of the Dr and Staff was professional, knowledgeable, timely and made me feel at ease. Tis facility and the professional staff gets a 100% approval and my recommendation.
5.0 Rating
January 26th, 2016
Great doctor for us
1.0 Rating
June 22nd, 2015
2.0 Rating
April 29th, 2015
5.0 Rating
April 21st, 2015
couldn't be happier
Dr hu is brilliant and considerate. I've had been to two other dermatologists for adult acne and not only were there treatment plans less effective they missed. Harmful spot that Dr hu identified immediatel. She saved me from a potentially disfiguring episode down the road with skilled eye and attention to detail and overall well being.
1.0 Rating
November 28th, 2014
Absolutely Awful!
Please read the reviews before going to see Dr. Hu. And I guarantee the ones that gave her high ratings are either family members or her office staff! Not only does she rush her time with you, she misdiagnoses you then doesn't even have the courtesy to call you back. Find yourself another doctor. She is absolutely useless and needs to be banned from ever practicing again.
2.3 Rating
September 24th, 2014
dermatology patient
Recommended by a senior @ YMCA that had skin cancer on his nose and liked her. My first visit was pleasant enough, but the second time was a huge rush - fast and furious & the Doc barely laid eyes on me. It looked as if I interrupted her lunch. Seemingly a money-hungry office, I was almost pushed into the next room in an attempt to have a consultation - to sell me high-dollar facial procedures & treatments. I barely escaped - with an overload of brochures & NO appointment! High-pressure sales, I tell you! In a search for a new Doc - there's gotta be a better way.
5.0 Rating
May 29th, 2014
CEO
I met Dr. Hu six years ago. My boyfriend had a mole on the side of his face near his eye and Dr. Hu wanted a biopsy which turned out to be a form of malignant cancer. Dr Hu performed Mos surgery resulting in a inch and a half wound requiring many stitches from his eye to his ear and today the wound has healed and you cannot even see a scar. After seeing these magnificent results, I switched to Dr. Hu for my condition of adult acne. Over the years I have seen9 different dermatologists with no results and almost all of them told me that adult acne is very difficult problem to cure. Dr. Hu and her staff have cleared my adult acne and also removed another facial scar. Today my face is clean and young looking. I made the correct choice in switching to Dr. Hu and I am so pleased that I have asked my family in California and New York to fly to Tucson, AZ and utilize Dr. Hu's professional services. Dr. Hu is practicing with Specialists in Dermatology, Tucson, AZ which also maintains a full service SPA. From my experience Dr. Hu is extremely compassionate and loves the people she helps. She is tops in her profession and I could not ask more of her services. She is very busy but always has time to be interested in my needs and any wait time is well worth my time. Wouldn't you want the very best to take care of your needs?
5.0 Rating
July 5th, 2013
Supervisory Management Analyst
Dr. Hu is a phenomenal physician and I would highly recommend her to anyone needing treatment. Only issue I had was that I believe they are very rigid concerning medications. I am very sensitive to almost any medication and when I expressed concern over the antibiodic I was told that was the only one she prescribed so I have opted not to take it and pray that my wound does not become infected. I was told that the antiobiotic was precautionary only so if I keep it clean it should be ok. She is an extremely busy physician and uses techncians to do a lot of the work but the techs were highly trained and knew what they were doing and continually explained what was going on.
1.0 Rating
November 15th, 2012
To Quick for Comfort
After such great reviews I decided to schedule my first visit with Dr. Hu about a sensitive issue. After waiting a while, I was called back by the nurse, who was nice, but brief. Then Dr. Hu came rushing in with her staff who wasn't introduced. She did a quick inspection allowing me little to no time for questions, or to explain why I was there. She kept referring to my condition as a "rash" (which it wasn't) and said that I was fine and moved on. We couldn't have been in the same room for more than three minutes and I felt more like I had been checked off of a "to-do" list than a patient and a person. Maybe I caught her on a bad day and maybe she really is great at what she does, but that's not the doctor that I had an experience with.
3.7 Rating
November 8th, 2012
Dr. Hu is the doctor we trust
i have visit Dr. Hu twice and feel she is the doctor we trust.I had skin problem and needed to see a doctor at a urgent . The office lady ( I do not remember her name) arranged a visit for me at the end of the same day even Dr. Hu's schedule was very busy that day. She checked with my situation and ask me some question and prescribed some medicine quickly. It seems a very short visit but she got my problem over just overnight. I am so thankful for the service from Dr. Hu and the office stuff.I would recommend Dr. Hu to people in need.