Rate Now
Share Your Experience
Have you seen Dr. Wendy Berenbaum?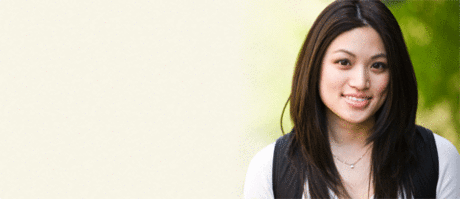 Birth Control
Get the facts about birth control so you can decide which type is right for you.
23 Ratings with 13 Comments
1.0 Rating
January 8th, 2016
1.0 Rating
August 24th, 2015
Don't let the dr fool you- find another dr quick!
Dr. Always scattered , flight of ideas, lack of focus. Didn't listen to me(RN) when reporting mucous clots passing thru urethra- instead did 6 month work up and unnecessary surgery (leep) for negative pathology!! Then finally referred to urologist - bladder tumor found invaded muscle wall! She overbooked, is headstrong about her own work up doesn't listen and is a scatterbrain
1.0 Rating
July 30th, 2012
Rude, Unprofessional and disrespectful doctor
Please find another doctor! She is fake nice until she disagrees with you. Dr Berengaum almost induced me before my actual due date and she pressured a non emergency c-section on me. I think my baby would have been born vaginally if given additional time. Her bed side manner is the worst. She tried to agrue with me when I was in LABOR! Very immature behavior! I felt like the adult trying to deal with a child throwing a tantrum with issues already address by her office. And she does not consider or respect her patients rights, wants or needs. In addition, I could see the medical staff at the hospital avoids interaction with her because of her rude and disrespectful attitude. Last but not least, she is doctor that abuses her patients with her profession. Please seek a doctor who will be caring and respect you as a patient because you will not get it from Dr Berenbaum.
5.0 Rating
June 12th, 2012
Great Doctor
All the staff of the practice have been very friendly and helpful. I've had several OBGYNs at other practices and I definitely feel the most comfortable with Dr. Berenbaum. She has great bedside manner and is very approachable, while still being a knowledgable and reliable doctor. I've recommended her to several friends/family (ranging from young teenagers to older women) and they all have been very happy with her, and the practice in general.
5.0 Rating
October 26th, 2010
Very good doctor
5.0 Rating
October 16th, 2010
Highly Recommended
Dr. Berenbaum delivered both my children and I have nothing but praise for her. She has a great bedside manner and is always happy to answer all my qu ...
5.0 Rating
October 15th, 2010
Friendly, knowledgeable, and professional
I have gone to Wendy for many years after hearing many women recommend her. She is an excellent physician and I have been very happy with her office.
5.0 Rating
October 14th, 2010
Consistently great doctor
5.0 Rating
October 12th, 2010
good doctor
Very professional and friendly. Good bedside manner and very timely in following up.
1.0 Rating
August 3rd, 2010
Dr. Barenbaum did not know how to properly read lab results. She determined wrongfully that my lab results reported that I had a certain disease/condition and that I needed treatment. however a second test at a different clinic showed the same results but the doctors where able to determine that I did not have the disease/condition that Dr. Barenbaum claimed I did. When I told her the true results she argued with me and so I had to have the other doctor call and confirm. She didn't even appologize for the inconvience...would not recommend seeing her
1.0 Rating
May 10th, 2010