Rate Now
Share Your Experience
Have you seen Dr. Wendy Parish?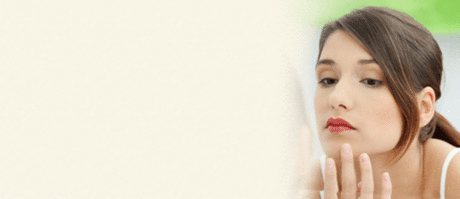 Acne
Get the important facts about acne, including the different types and what causes it.
37 Ratings with 17 Comments
5.0 Rating
August 2nd, 2016
Dr Parish is thorough, gentle and has a great bedside manner. I've seen her several times and had different procedures. She explains things very well and always answers my questions with patience and detail. I have complete faith in her.I would recommend her. I never have to wait in her office. Her staff is courteous and pleasant.
1.0 Rating
October 30th, 2015
Terrible Go Elsewhere
5.0 Rating
October 22nd, 2015
1.0 Rating
September 1st, 2015
Not To be Considered For Dermatology!
5.0 Rating
August 19th, 2015
excellent doctor
I found Dr parish to be an excellent doctor. Very thorough and gentle. She spent quite a bit of time with me and reviewed all my test results in detail. She answered all my questions. Her staff is friendly and courteous. Her follow up was timely. She also has a very good bedside manner. I would be happy to refer her.
2.0 Rating
March 23rd, 2015
doctor does not let you talk and does not tell you what she thinks what your dermatological problem is. can be very discourteous.
1.0 Rating
June 23rd, 2014
Truly Awful
1.0 Rating
July 9th, 2013
Worst Doctor EVER
Dr Parish is a dermatologist who, during my follow up visit, DID NOT EVEN LOOK AT MY SKIN. She is dismissive, rude, and definitely misdiagnosed my condition. Save your time & do not bother seeing this woman. Her staff scheduled 4 people to have appointments all at the same time. meanwhile, after she rushed us all through, the staff and doc all just hang out and chat. This is, hands down, the worst medical establishment I have ever been to. Dont bother.
1.0 Rating
February 8th, 2012
Will Rip you Off
I don't have insurance but I have a mole that I wanted to get removed. I called and asked how much it would cost and they said $150 over the phone. When I show up they tell me that it'll be $50 more because they have to cut it instead of freeze it then they proceed to tell me that it'll be an extra $90 just for the office visit. $90 to tell me that it'll be $90. I tell them that I don't have that much money and that I can't get the procedure. They tell me that it'll still be $90 for the visit. $90 for absolutely nothing. I highly suggest you try someone else.
1.0 Rating
December 28th, 2011
WORST doctor I've ever visited, and I have a brain tumor so believe me when I say I've seen many. I was about 10 minutes late, and she got mad at me for that, I understand, it was not responsible from my side, so I absolutely agreed with her when she told me she decided to see me that one time because it was my first visit but she won't if I'm late again.But, she obviously thought that wasn't enough so she gave me the WORST medical attention I ever received. First of all, she didn't introduced herself when she came in, so I was explaining something to this lady who I didn't know who she was, if it was the nurse, the doctor or who?? Not to mention she barely answered my questions, in fact I was answering them myself, so all she was saying was yes and no, not explanation whatsoever. She prescribed a cream for me and just told me the name of it (as if it was easy to remember anyway), so I had to ask her to write a prescription for me. What kind of professional does that?? As if that wasn't enough, a few days after the appointment I received a bill, so she wanted to charge me more that my deductible was. Luckily, my insurance solved the problem with her. Terrible and very very unprofessional!!!!! I highly recommend: DON'T GO THERE, I chose her only because it was the closest one who accepted my insurance, but it would have been worthy any drive, no matter how far it was.