Rate Now
Share Your Experience
Have you seen Dr. Wendy Schillings?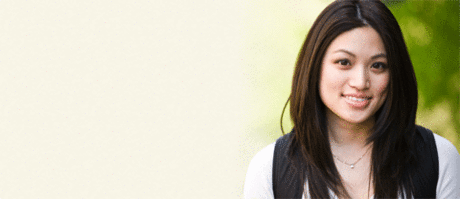 Birth Control
Get the facts about birth control so you can decide which type is right for you.
23 Ratings with 11 Comments
1.0 Rating
February 19th, 2016
This person is a nut
Everything that the previous few posters said about her is absolutely true. I cannot even call Wendy Schillings a lady or even a doctor. She is a miserable money sucking individual. She does not care about your concerns or desires, she only sees $$$$. WENDY JANE SCHILLINGS I HOPE YOU ARE READING THIS! YOU SHOULD BE ASHAMED OF YOURSELF- LEACHING ON EMOTIONALLY HEARTSTRICKEN INDIVIDUALS WHO JUST WANT TO HAVE A CHILD OF THEIR OWN.
1.0 Rating
February 4th, 2016
Be carful!
1.0 Rating
May 14th, 2015
What a mess this doctor is...
Well here is my story, I saw this doctor years ago and she misdiagnosed me with a tubal pregnancy and pressured me into aborting my child with methotrexate. Well i decided to go against her advise and my pregnancy ended up not being in my tube. However, I had to sign all of this paperwork stating that I am going against her advise and my tube is going to rupture and i could die. Years later, when the company she works for, RMA, bought over my most recent fertility clinic, it turns out Wendy Schillings put me on some type of blacklist in which now my most recent fertility dr cannot see me anymore because she now works for RMA. All this mess because Wendy Schillings misdiagnosed me and was so full of herself and couldnt accept that I wouldnt just take her word.
5.0 Rating
October 19th, 2012
Different experience
I recently had a new patient appointment with Dr. Schillings despite what I read in the previous reviews. (she participates with my insurance) I found the experience to be completely opposite of what others have experienced. From setting up the appointment to scheduling tests, everyone has been friendly. Dr. Schillings also took her time and listened to me and answer all of my questions. (and i had a ton of questions) I would definitely recommend her to my family and friends!
1.0 Rating
August 3rd, 2012
Not a fan
My first visit went well, but it went downhill after that. When I came in for a pre op appointment I was half way through it before I realized was looking at a different chart and thought I was someone else. I quickly began to feel like a number. After my surgery I had complications. After the first post op visit I never went back and would never recommend her to anyone. She is all about the money, and apparently her office does not care because they did not call to see why I had not made another appointment. She does not care about her patients and is only in it for the money.
1.0 Rating
April 28th, 2012
Run from this office as fast as you can. This doctor treats her patients like a number and a paycheck. She performs unnecessary tests and procedures but doesn't perform the ones she should. She is does not tailor her treatment to the patient and instead practices a one treatment fits all approach. She dispenses incorrect instructions, which you receive after hours and there is no way to reach anyone after hours. She will not answer your questions either. If you have money to waste and don't mind the recurrent emotional roller coaster, this is the place for you. If you would like a sympathetic, caring, and knowledgeable doctor who is truly interested in helping you have a family - go somewhere else!!! I finally had success after I went to another practice, using a protocol Dr Schillings said would not work.
1.0 Rating
December 3rd, 2010
If you want drugs or treatments...
I have to kind of agree with the 'fertility mill' comment above--though if what you want is to get pregnant NO MATTER WHAT and have given up doing it even remotely naturally, then definitely go here. They are very enthusaistic about giving out fertility drugs. I went to be 'diagnosed', and I suppose I was in the wrong place--though I was recommended by my GYN. If you are trying to figure out 'what is wrong' like I was--go somewhere else. This place sells Clomid and IVF the same way Volkswagon dealerships sell cars.
5.0 Rating
October 28th, 2010
Dr. Schillings took the time to listen to my concerns and answered all of my questions. She showed a genuine concern for my situation and helped ease my fears. Every person I spoke with in the office was helpful and very nice. The new office is spectacular and feels more like a spa than a doctor's office.
5.0 Rating
September 24th, 2009
5.0 Rating
August 6th, 2009
1.0 Rating
May 9th, 2009
RMA is a "fertility mill" where they cycle patients through quickly rather than treating them like people who are trying to fulfill the dream of becoming a parent.
My assessment is that RMA is a "fertility mill" where they cycle patients through quickly rather than treating them like people who are trying to fulfill the dream of becoming a parent. Dr. Schillings-not forthcoming w/information regarding procedures & gets irritated when you ask; Rushes out of the room while I am still asking questions; dismissive of errors made by office staff w/no attempt to apologize or avoid repeat Office Staff-Clearly does not review my file nor the doctors orders prior to placing calls providing me with important orders to prepare for insemination; Consistently communicates inaccurate information (6 out of 8 calls for the specific purpose of providing me with instructions were erroneous); Has repeatedly attempted to schedule me for procedures Im not supposed to have; Blatant disregard for the fact that fertility medicine is a patient-specific practice & seems to treat me as if Im following the same apparent check-list as all of their other patients.
Nearby Doctors

Dr. Wendy Schillings is similar to the following 3 Doctors near Allentown, PA.

Dr. Michael Drews

Reproductive Endocrinology and Infertility, Obstetrics and Gynecology

Allentown, PA 0 mi

Dr. Paul Bergh

Reproductive Endocrinology and Infertility, Obstetrics and Gynecology

Allentown, PA 0 mi