Rate Now
Share Your Experience
Have you seen Dr. Wesley Davis?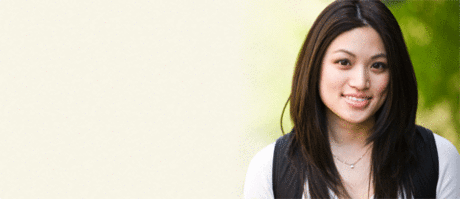 Birth Control
Get the facts about birth control so you can decide which type is right for you.
35 Ratings with 12 Comments
5.0 Rating
October 13th, 2015
1.0 Rating
May 13th, 2015
Worst experience ever!!!
We are seeking fertility treatments and the COL clinic was recommended. We had to wait 90 minutes for Dr. Davis. Realizing that they do get behind, we tried to be patient. When we finally did get to see him he was hurried, in and out of the room in 15 minutes. He didn't listen and when we finally told him what was happening he told us there was nothing he could do for us. Who says that to a couple struggling to have a baby? He told us we could try AI but I would have to get all the info and do all of the work. When the nurses called back to tell me my blood test results, they didn't have any information and when I asked what would help they just told me the doctor says I can still try the AI if I want but it isn't likely to work. He doesn't care about the patients, has no compassion, doesn't listen and cannot communicate. Any information he told us we already knew from the internet and to get the meaning of the results from my blood test I had to check them on the internet also. This guy is rude and should not be working with couples or women trying to have children.
5.0 Rating
April 28th, 2015
5.0 Rating
October 13th, 2014
Dr. Davis delivered my baby girl and was amazing! I was really scared and nervous throughout my pregnancy and he was always very nice and put me at ease. My baby had a wrapped cord and he told me as soon as he noticed it, and took the proper steps to ensure that she had a safe arrival and that I was safe too. I really would recommend him, and if I ever have another baby he will without question be the doctor that I go to. His staff was also very nice and accommodating.
5.0 Rating
February 26th, 2014
AMAZING!!!
Dr. Davis is amazing! He really cares about me and my concerns. I have never felt like just a dollar sign or a number. I understand that he sees a lot of patients during the day and I'm always understanding if I have to wait a little longer for my appointment. He has delivered both of my children and he always does an awesome job! I have/would recommend him to everyone! The thing I love most about seeing Dr.Davis is that he tries to make me feel as comfortable as possible because he cares about his patients. I like that he can joke around but at the same time he takes his job very serious. I've been going to him for almost 4 years and I have never had a problem. I really would recommend him to everyone!
1.0 Rating
August 13th, 2013
no no do not see Dr Davis
He delivered my last baby via cesarian and my regular dr was out of town and he was on call and so I had the dis pleasure of his care. IT WAS AWEFUL!!!!!!!! I will absolutely never ever go to him ever!!!! No care or concern for feelings. No care or concern for anything. ...it is what he thinks that matters. Not you! !!! He took FOREVER to follow up with me. He was demeaning and belittling! !!! It was the worst experience ever! !! Please take my advice and do not go to Wes Davis. YOU Will Regret it! !!!
1.0 Rating
April 24th, 2013
Male Chauvinist
I went to Circle of Life/ Dr. Davis because they are the only clinic in the area that does an ultrasound at every appointment and they can do it in 3D. Being a first time mom, the idea of seeing my baby as often as possible is very important. I'm an EMT and I know patients can be difficult so I do a lot to make sure I'm not one of them. I dont ask a lot of questions because my training and experiences have already answered most. I'm always early for my appointments and try to be patient and courteous. None of that matters because to them you're just a number and dollar sign. They over book their appointments so badly that in the 5 times I've been there I have never waited under an hour to be seen no matter what time I've gone in. The staff is very stuck up and rude. They seem miserable and want everyone around them to be too. Dr. Davis is SO rude. He will try to be in and out of your appointment so fast it will leave your hea spinning. You're lucky to get 4-5 minutes no matter how long you've waited. If you ask him and questions he'll make sure you regret it. No matter how basic and practical the question he will rollhis eyes, look at his watch, get very huffy and puffy, and make sure he answers in such a rude and sarcastic way that you won't make the mistake of asking another. I've taken my sister, aunt, and friends to my appointments because I thought I might have been being too sensitive. They have all been absolutely appalled at Dr. Davis and is horrible bedside manner. I tried really hard to find ANYTHING likable about this man because I've really enjoyed the 3D ultrasounds, but he makes it impossible. He will be somewhat decent if you take a man to you appointment with you but if it's only women, you're in for an awful experience. I've finally decided to switch doctors and I hope this review helps other women avoid the stress and heartache.
5.0 Rating
November 8th, 2012
Great care
Dr Davis is very friendly and has an excellent bedside manner. When he saw some concerns with my pregnancy he let me know right away. He was honest and very considerate of my feelings and concerns as the mom. Even if he is busy, he takes time to listen to all questions and concerns. I would definitely recommend Dr Davis!
5.0 Rating
June 15th, 2012
Great Doc
5.0 Rating
June 26th, 2011
GREAT DOCTOR!
1.0 Rating
April 19th, 2011
Horrible Care
I ABSOLUTELY would not recommend Dr. Davis to be your OBGYN. I had an appointment with Dr. Davis at Circle of Life and unfortunately you are only a number in their clinic. I had a very long wait time, and was told he sees 60 patients a day. How could you possibly provide good care when you are only interested in the money! I had a Cyst and Fibroid that he failed to see during an Ultra Sound which he performed in office. He could have prevented them from growing, but failed to recognize them. He spent a total of 10-15 minutes for my appointment which consisted of a Ultrasound, and symptoms I was experiencing. I was told everything was fine, when it wasn't. I had another ultrasound performed and read by a Radiologist who determined that I had a Cyst and Fibroid which was causing my symptoms. I know other women who have left Circle of Life because they feel the same way, it appears to be about the money and not care. I am very upset, this could have been diagnosed earlier if he had done the procedure properly, or ordered it to be done with an actual Radiology Tech. I would not recommend Dr. Davis or his services!
5.0 Rating
November 17th, 2009
Awesome person!