Rate Now
Share Your Experience
Have you seen Dr. Wesley Kim?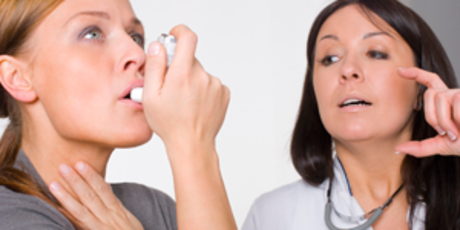 Asthma
More than 22 million Americans of all ages have asthma. Prepare to talk to your doctor about symptoms, diagnosis and treatment options.
23 Ratings with 10 Comments
5.0 Rating
November 8th, 2011
Dr. Kim has been our family's pediatrician for the past 8 months. We have gone to a few other offices in the area and had no luck finding the personal attention that Dr. Kim gives us. I know he has MANY other patients but every time we see him he makes us feel as if we are his favorite. He answers all my questions so I understand. I greatly apprieciate Dr. Kim and his staff for the service they have provided to our family.
1.0 Rating
July 7th, 2011
DO NOT GO TO THIS PEDIATRICIAN!!! INEPT DR. AND GREEDY TOO!!
This "Dr." told me that I needed to serve milk to my son at every meal - morning, noon, and night. Okay, well that doesn't sound sooo bad in and of itself however, my son has been suffering with severe allergies for most of his life. He was fully aware of my son's acute condition and the fact that he was seeing an allergist and and ENT for his chronic illness. I mentioned this to him and the fact that it was my understanding that milk products can exacerbate his condition and it went in one ear and out the other. My questions and concerns were purposely evaded and asked him to be more direct with his answers and he hurried the appointment and practically ran out of the room - huh?? I was trying to understand why this man would not respond to me directly, perhaps I challenged his advice? I think we all should do this as parents since some Dr's like to play god. Anyway, I do not serve milk to my son a.) he hates it and b.) it makes his allergies much worse from what I have noticed. When he gave this really bad advice I asked him if he had a degree in nutrition and he evaded my question. I also asked that he consult with my son's allergist and ENT and he said he didn't need to. When I left his office I was in shock and when I called back to speak to him about his ill-given advice (I was very polite through all of this, mind you), he had his nurse tell me that he would have to charge me a $25 "consultation fee" to speak to him! I explained to the nurse that this was not a consultation. I was calling to follow up with another question regarding the appoint I had only hours earlier. I declined, of course, and will never see this so-called "Doctor" again in my life! What an idiot and a greedy person. I shake my head in disbelief...Please dear parents, take this person off the list of possibilities for caring for your beloved children.
5.0 Rating
September 12th, 2009
Grateful!
Dr. Kim has been my sons pediatrician for approximately 6 year, and thankfully I found him. I have a son that has had some strange problems such as Kawasaki's desease, Bells Palsy and also asthma. Anytime we see him he is so kind and compassionate and always makes us feel important. He shows concern and compassion and listens to everything we have to say. You can tell he has been a pediatric Doctor for all these years since he seems to know immediately what the problem is and what will fix it. He does it in such a calm manner that I always feel at sense of peace after seeing him and his office is so beautiful and clean too. We always get great service and feel welcome every visit! Thank's Dr. Kim for listening to your obvious calling!!!
5.0 Rating
September 11th, 2009
Dr. Kim has taken care of my 3 children for a total of 15 years. He has always been extremely patient, knowledgeable and understanding. I love the way my kids responded to him. I have always had the greatest confidence in Dr. Kim and have highly recommended him to all my friends. They all have had excellent experiences with him.
5.0 Rating
September 8th, 2009
Beachmom
Dr. Kim is a wonderful doctor who always takes the time to explain everything very clearly. I feel that my children are in such competant hands whenever I have to take them in to the office. The staff is friendly, especially Kristie. I feel fortunate to have found this office.
5.0 Rating
August 24th, 2009
Nice friendly practice with great care. Never to busy to spend time with the patient even though they have a lot of patients in the office. The office is open and beautiful. A great environment for both kids and parents. The secondary office is great if you want to get in and out quick, parking is perfect and the office is very nice as well.
5.0 Rating
August 20th, 2009
We love Dr. Kim!
1.0 Rating
June 23rd, 2009
Awful MD
5.0 Rating
September 15th, 2014