Rate Now
Share Your Experience
Have you seen Dr. Whitfield Knapple?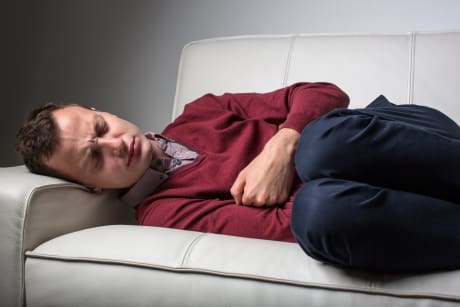 Crohn's Disease
Get the facts about Crohn's Disease, including how it affects the body, the symptoms it causes, and complications that may arise.
45 Ratings with 10 Comments
4.0 Rating
March 22nd, 2016
Long wait but it looks like it was worth it
1.0 Rating
December 15th, 2015
Questionable?
Maybe, it would be more accurate to take an average from the 10 "written" reviews below this one to get and idea of this guy's rating...rather than all the "anonymous" ratings above, as you have no idea who anonymous ratings come from(?) One theme seems for certain in many of the written reviews there is a lack of promptness...and by hours sometimes. Yeah, I know I've been a patient that had to wait a long time prior to a procedure too.
1.0 Rating
November 20th, 2015
1.0 Rating
March 15th, 2015
Changed Rating On My Previous Review!!!
I saw that the overall rating on my original review that i worte awhile ago awhile ago had been "changed" from the over-all score of "3" that I had originally given it to a "4" now. How could that have happened(?); when I never went back and changed it on my own??? Was it upgraded for some reason? At any rate it makes me kind of suspicious. I am getting more and more wary of some of these sites where anonymous ratings can be given "without" a review, as you have no way of knowing "WHO" actually submitted the rating. Hey, it could be a friend or family member of the doctor/healthcare provider who is just trying to help boost ratings to help "promote" business. That is why I am giving a 'rating' of a "1" now, after seeing how my review had been changed from my original rating of "3" to a "4". Yeah, I too had l-o-n-g waits a couple of times!...over an hour and a half! Signed, Suspicious of "some" these ratings
1.0 Rating
March 10th, 2015
Unprofessional to make patients and their drivers wait OVER two and a half hours
1.0 Rating
March 10th, 2015
5.0 Rating
August 28th, 2014
2.3 Rating
November 1st, 2013
Agree with Reviewer from May 21st, 2012---there are long waits. Waited over an hour and a half twice.
1.0 Rating
May 21st, 2012
walked out after an hour and a half wait
5.0 Rating
September 20th, 2010
this is the guy!
5.0 Rating
August 25th, 2017
5.0 Rating
June 26th, 2017
Nearby Doctors

Dr. Whitfield Knapple is similar to the following 3 Doctors near North Little Rock, AR.